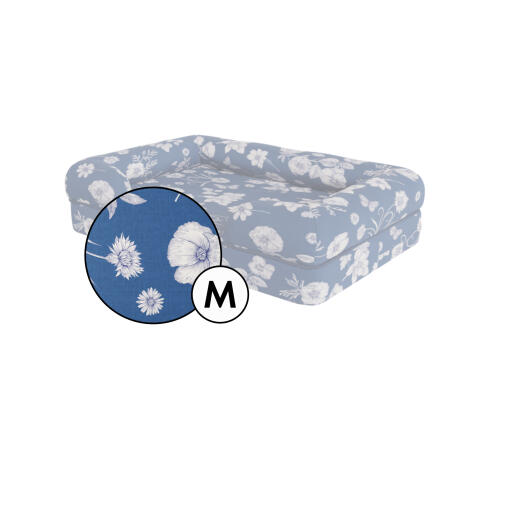 Bolster Dog Bed Cover Only Medium - Gardenia Porcelain
Checking stock in our warehouse...
£34.99
Limited collection inspired by the summer garden
Introducing the Gardenia collection of designer dog beds, inspired by an English country garden in summer. Much like our relationship with our canine companions, this limited edition collection is anchored in playfulness and delight. Nature, like dogs, needs just a little grooming and a lot of love, and in return provides endless joy and comfort.
Signature prints exclusively designed by Omlet
Inspired by the calmness and delicate beauty of a summer garden waiting to be explored, Gardenia Porcelain will embrace your dog in relaxing slumber within floral accents and harmonious soft colors.
Give your dog that clean sheet feeling
A spare cover for your Bolster Bed is the perfect way of giving your dog something fresh to sleep on, whether you're changing up the style completely or washing off muddy pawprints of your current cover.
Includes the bed cover only. Mattress and bolster cushion not included.
Bolster Dog Bed Cover Only Medium - Gardenia Porcelain