---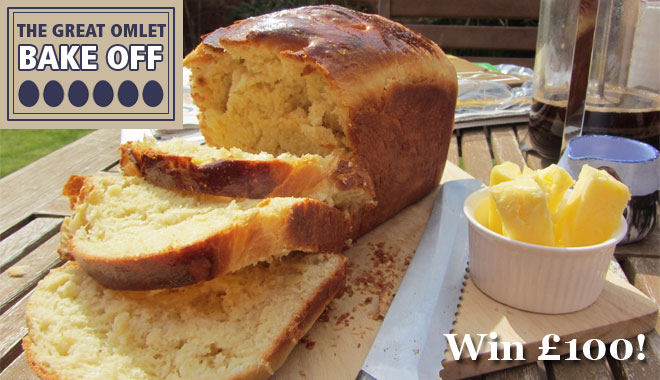 The Great Omlet Bake Off

Is your lemon cake lighter than air? Do your meringues melt in the mouth? Are your buns better than Mary Berry's? Then take your place in The Great Omlet Bake Off. With a £100 Omlet voucher up for grabs, it's time to put on your pinnies, collect those eggs, and ready, steady, bake.
Rustle up your best sandwich cake, loaf of bread, tray of muffins or any other baked treat, and take two photos. One photo needs to show you holding your baked goods, and the other should be a clear shot of just the food.
You can enter by one of three ways: Send your images by email, using subject line 'Great Omlet Bake Off'; on our Facebook Page; or on Twitter, using #greatomletbakeoff (Closing date for entries is September 15th.)
We will choose our top 10 bakes and put these to the public vote, with a £25, £50 and a £100 voucher to be won.