Hamsters eat a wide variety of foods, but in general they will need three things; dry food, fresh fruits and vegetables, and a small amount of protein.
Modern dry food is specially formulated to contain most of the key vitamins and minerals your hamster needs to stay fit and healthy. There are a wide variety of mixes to choose from, many of which you can buy at your local pet shop or on our Hamster Shop on the Omlet website.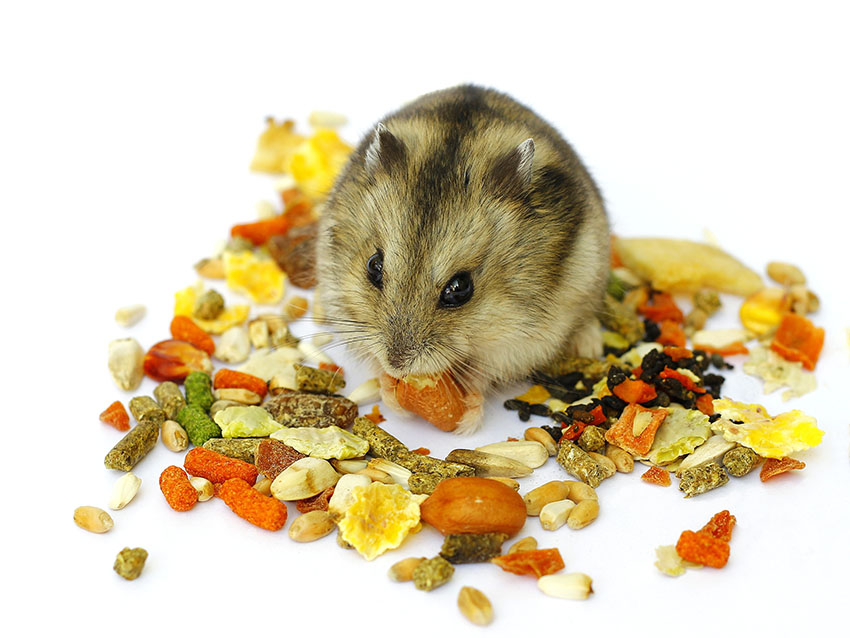 Fresh food, consisting of fresh fruits and vegetables, is a very welcome addition to your pet's diet. Hamsters can eat leafy greens such as dandelions and clover, but also tasty fruits and vegetables such as pears, carrots and cabbage. For a more complete list of hamster foods, have a look at our Hamster Food List.
Occasionally, you might want to supplement your pet's diet with a little bit of protein. A small amount of boiled egg will suffice. Hamsters are small animals and their stomachs are even smaller, so only a tiny bit is needed!