If your hamster is not eating or drinking, then we urge you to take your pet to the vet as soon as possible. A lack of eating or drinking can be fatal extremely quickly - these symptoms are usually indicative of a serious health problem, but no matter how severe the problem, the fact that your pet is not taking on any nutrients or fluids will prove fatal very quickly. Just like us, hamsters will die if they do not drink and eat for a few days.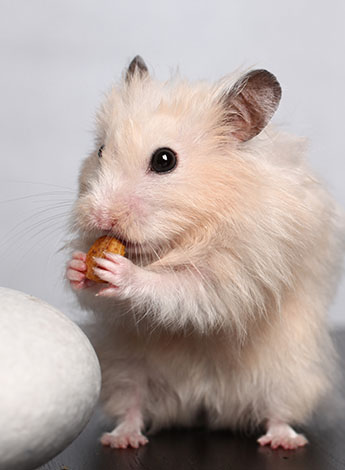 Hamsters that aren't eating and drinking probably veterinary attention - watch to see if your pet is taking on any solids or liquids
If your hamster is not eating or drinking, are you sure that it has access to food and water? Is a cage mate preventing access? Is your pet having trouble moving? Is your water dispenser functioning correctly? Is your hamster's food mouldy or out-of-date? If you're sure that the problem is not with the cage, then the problem is with the hamster, and the problem likely requires veterinary attention.