There are lots of potential reasons for hamsters to stop moving temporarily: they can freeze both out of fear and surprise, or they can pause their movement so that they can listen more carefully to something that they're unsure about. Although you might want to alter your hamster's environment to make it less stressful, there isn't usually a problem with your pet's health. However, if your hamster is showing this freezing behaviour to excess then you might want to get them checked by a veterinarian.
The normal cause of hamsters stopping still is fear. Is your hamster a new pet? If so, it's in a very strange environment and there will be lots of things capable of scaring them, from new sights and smells to unfamiliar noises and people. Even if your hamster hasn't been brought into your home recently, there are still things that can make it nervous. For example, does your pet freeze a lot when the TV is on? Hamsters have good hearing, and so a dog barking on the TV, a loud bang, or even a strange noise could be enough to give your pet a bit of a fright.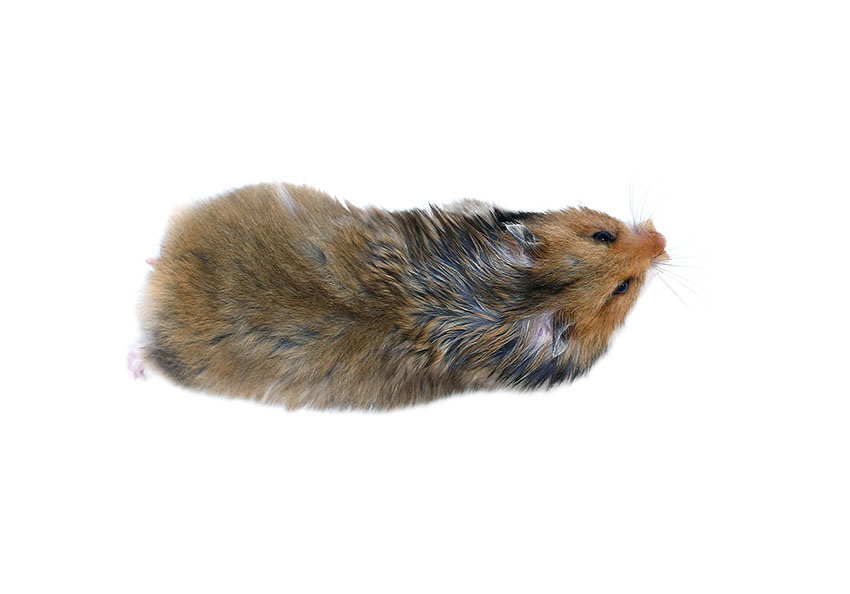 Sometimes hamsters freeze, staying very still
If your hamster stops moving, then this could be in order to enhance their senses so that they can figure out what's going on around them. Hamsters don't have great eyesight, so they rely on their other senses more than we humans do, and if they aren't moving, then they can better hear what's going on around them. In the wild, freezing when they hear some sort of noise near them allows them to listen carefully to what's going on, and by stopping their movement they can also reduce the chance they'll be spotted by a predator.