If you've decided to welcome a hamster into your home and have got all the necessary kit, then the next decision is where to get your new pet from. Adopting a hamster is a wonderful thing to do, as there are plenty of hamsters in shelters all over the country that would love the care and attention of an owner. Adopting a hamster rather than buying one is a wonderful way to help out a pet in need, and there are plenty to choose from at your local small animal shelter. By adopting an animal from a shelter, you not only help out the animal, but also the shelter, a charity which will usually be stretched for funds.
It's worth considering that adopting a hamster rather than buying one may give you better access to advice. Although shopkeepers probably are quite knowledgeable about their pets, the people at the shelter will have looked after your new pet for at least a few weeks - who better to ask for advice?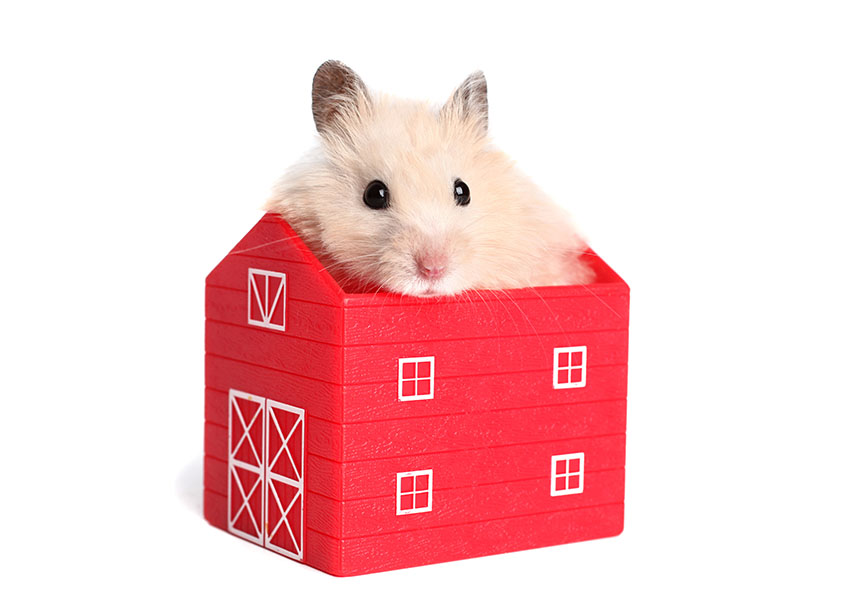 Adopting a hamster is a great way of helping a pet in need
In terms of cost, there isn't much difference between buying a hamster and adopting one. If you're adopting a hamster, how much this will cost depends on how long they've been at the shelter, but in general you can expect to pay about five pounds. This may vary a little depending on what center you adopt it from, but if you're worried you can always have a look on the home's website or ask a member of staff.