Omlet's Home Delivery Service
Omlet offer a delivery service like no other. If you live within two hours of Omlet HQ, one of our friendly drivers can deliver, assemble and demonstrate your Eglu for chickens, rabbits or guinea pigs. We can also put together your Walk in Run or even your Qute hamster cage, making it easier than ever to give your pets the perfect home. For a full list of the products we install please see FAQ below.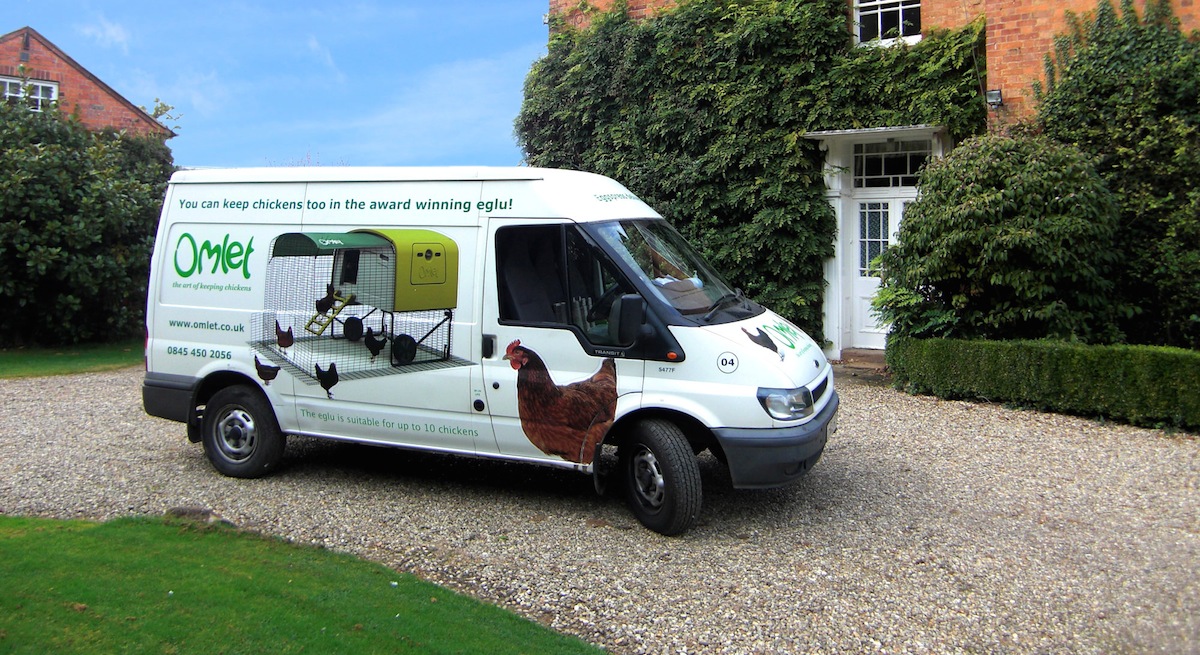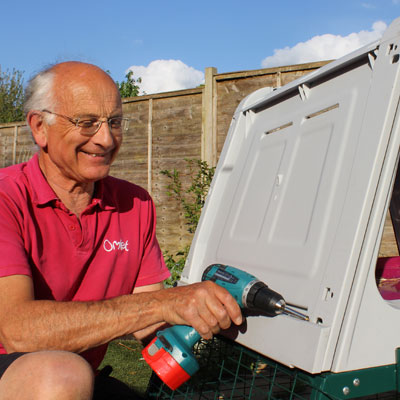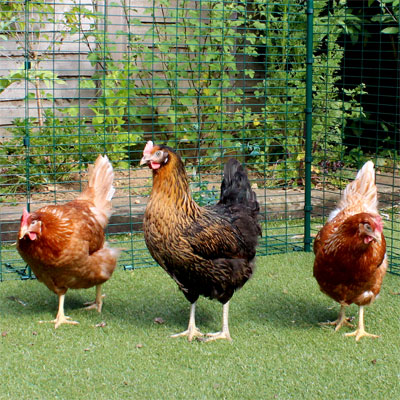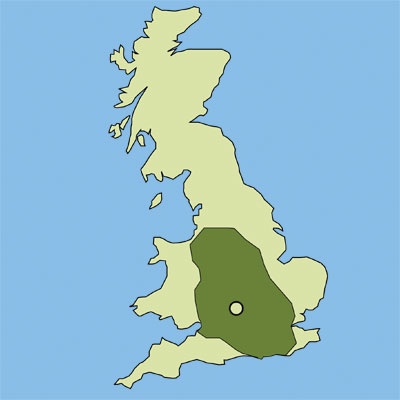 After assembling your product and showing you how easy it is to use your installer will answer any questions you have about using your product before taking the packaging away for recycling.
Want to buy your hens from us too? No problem. You can choose from two breeds of Omlet chicken – Miss Pepperpot and the Gingernut Ranger. Our girls are eggcellent layers, friendly and fully vaccinated. Our driver will give you a mini chicken keeping course including: how to hold your hens, feeding, basic health checks and he will clip your chickens' wings, if you'd like him too, and advise on how to do this yourself in the future.
When you place your order, the website will show you if we can deliver to you by van. If not, your order will be dispatched by courier and we can recommend a local chicken breeder to you. After selecting the Omlet Home Delivery Service, we will call you to arrange a date, and the day before delivery, we'll call again to confirm a two hour time slot.
Click here to see if you are within our delivery area.
Customer Testimonials
"The delivery and assembly by Omlet was first rate and I'm glad I didn't have to assemble it myself as it would have taken at least half a day plus the usual bickering that accompanies self assembly items!" By Bridget
"It would have taken me a day to assemble my hen's home and I would have had doubts whether my assembly was correct! It took the Omlet chauffeur no time at all to assemble and with it he imparted essential snippets of information and knowledge which greatly assisted my transition into caring for chickens. More importantly, he clipped the hen's wings for me so I will have no qualms about doing this next time round. The chauffeur service is Value For Money, friendly and stressless!." By John
"We are all thrilled with our Eglu and chickens. The delivery man was really helpful and installed the Eglu, showing me how to look after it and how it worked. He also had lots of helpful tips on chicken care." By Michelle
Omlet Home Delivery FAQs
Where do you deliver by van?
We deliver within a two hour distance of Omlet HQ, Wardington, Oxfordshire. (If you're out of our van delivery area we can still send by courier.) Click here to see if you are within our delivery area.
What products do you deliver and set up?
We will deliver and set up the Eglu Classic for Chickens, Rabbits and Guinea Pigs, Eglu Go, Eglu Go UP, Eglu Cube, Eglu Go Hutch, Boughton Chicken Coop, Walk in Chicken Run, Outdoor Cat Run, Outdoor Rabbit Run and Qute.
Why should I choose to have my order delivered by van instead of courier?
Choosing to have your product delivered by van includes assembly, saving you time, and offering you peace of mind. Your Eglu will be demonstrated to you, and if you have chosen chickens, our driver will clip their wings and ask any questions you might have too, allowing you to get started with your new pets straight away.
I've placed my order but I haven't been given a delivery date...
No need to panic - we'll call you the next working day to arrange delivery.
When can I expect delivery?
Your delivery date will be dependent on your location. We aim to deliver within six weeks of ordering, although it could take only a few days. After placing you order we'll give you a call to arrange a date, and the day before your delivery is due we will give you a two hour delivery window.
How much does it cost?
Your delivery cost will be calculated according the products you have ordered and how long they will take to assemble. Prices start at £95.00.
Can you supply the chickens?
If you are ordering an Eglu Chicken House and you are within our van delivery area, we can deliver the chickens too. Our Gingernut Rangers and Miss Pepperpots are available at £20 each. Please note, there is a minimum order value of £200 for the delivery of chickens.
Do I have to be home to take delivery?
We can set up your Eglu in your garden even if you're not at home. If you have ordered chickens as part of the delivery, you'll just need to make sure you have left some food and water out so our driver can fill up their feeder and drinker.
What should I do to prepare for delivery?
You can find the dimensions of your assembled product on the relevant page. Please make sure you have a suitable space ready, and do give us a call if you're unsure about anything.
How long will assembly take?
Assembly time will depend on the product you have ordered:
Qute Hamster and Gerbil Cage - approx 40 minutes.
Eglu Go with 2m Run - approx 50 minutes.
Eglu Classic with 2m Run - approx 50 minutes.
Eglu Cube with 2m Run - approx 1 hour 20 minutes.
Eglu Go UP with 2m Run - approx 1 hour 30 minutes.
2 x 2 x 2 Walk in Chicken Run - approx 2 hours 30 minutes.
(Add an extra 15 minutes on if you've ordered chickens too.)
Will you take away the packaging?
There's no need to fill your recycling bin - we will remove your product packaging unless you ask us otherwise.