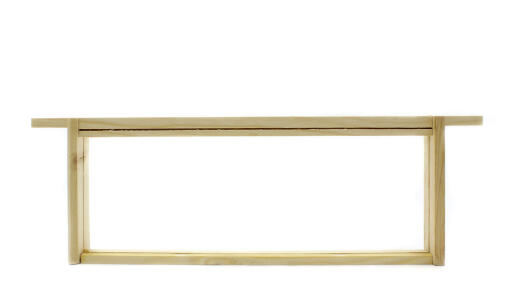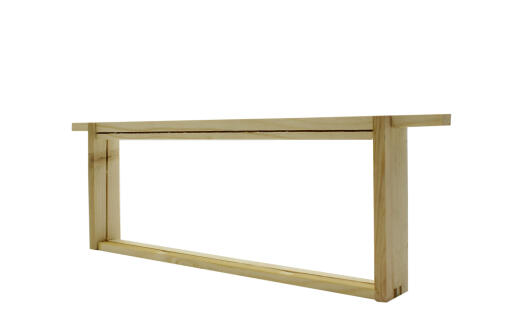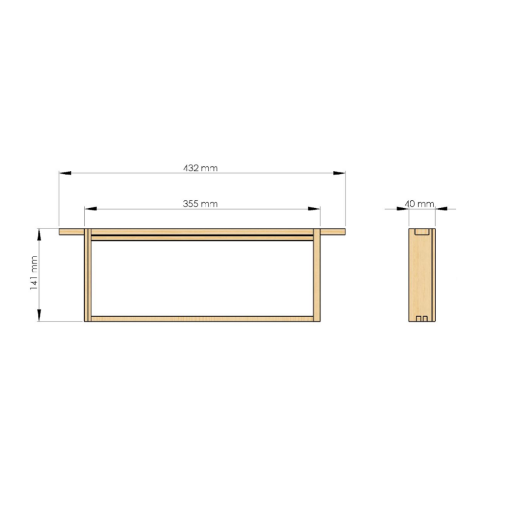 Checking stock in our warehouse...
£22.95
The super frames are shallower than the brood frames and used in the supers, for bees to store extra honey. They hold the wax foundation that the bees build the comb on. Every beehaus is shipped with 10 National super frames but you may want to buy some extras as spares. These Manley frames are an alternative to the Hoffman frames but they are ideal for use in the supers. They are thicker than the Hoffman frames and have straight edges which makes it easier to guide an uncapping knife along to collect honey. Only five are needed to fill a super but more honey is built up on each frame so there will be less work in collecting the same amount of honey. Please note these come unassembled and they do not come with foundations. The super foundations can be bought seperately.
Frames Manley Super Pack of 10
Omlet have sent my stuff through quickly and well wrapped. The frames were exactly as advertised on the web. The fit together well and fit in the super perfectly. Very happy customer.
Review for:
Frames Manley Super Pack of 10
These frames are nice and strong and relatively easy to put together. They are self spacing so you do not have to use spacer clips.
Review for:
Frames Manley Super Pack of 10
I've just made up 30 frames, all have very tight fitting joints, which aided in keeping them square when nailing together, the break away bar for foundation fixing is best parted with a craft knife
Review for:
Frames Manley Super Pack of 10
Good item but can be difficult to put together
It was generally a very good item. However, some of the pieces were not cut to fit together very easily. Also, some of the top sections where there is a piece to be broken off and used later, this was not always easy to break off and sometimes broke so it could not be re-used.
Review for:
Frames Manley Super Pack of 10
Read more reviews