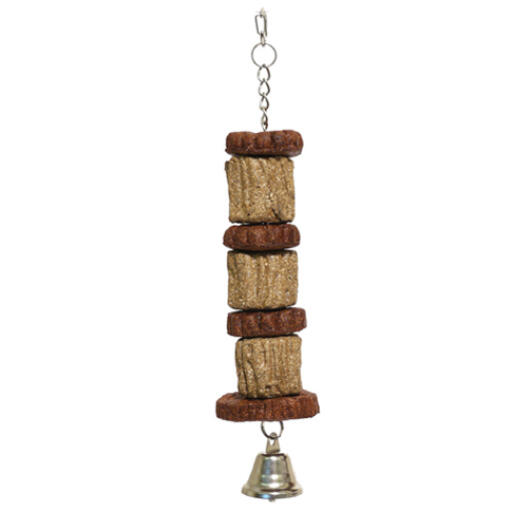 Boredom Breaker Hide n Treat Chain 27cm
Checking stock in our warehouse...
£5.99
The Boredom Breaker Hide n' Treat Chain is a universal favourite for small critters of all shapes and guises. The edible logs are perfect for chewing or gnawing and present a mentally stimulating challenge when filled with your pet's favourite treats. Simply hide a few treats or pieces of fruit inside the log rolls to present your pet with an enriching daily challenge! The edible wood mixture is also great fun and beneficial to gnaw or chew.
The Hide n' Treat Chain is suitable for hamsters, rats and other small animals. It is also ideal for hanging in a bird cage for budgies and parakeets to play with and chew.
Boredom Breaker Hide n Treat Chain 27cm