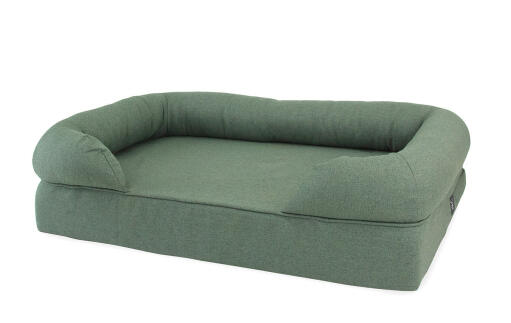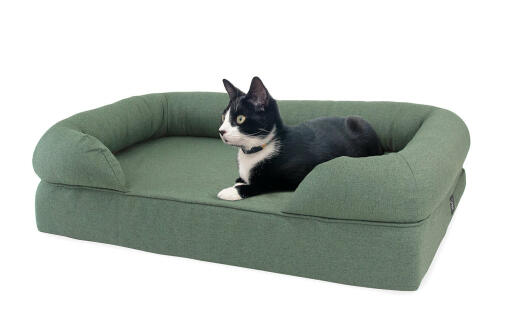 Checking stock in our warehouse...
£120.00
Discover the easy clean, comfortable and stylish Omlet Bolster Cat Bed. The quick to remove, machine washable cover simply zips on and off, so you can keep your cats bed clean and fresh. Under the upholstery grade fabric, a high performance memory foam cat mattress is the best you can give your pet; it moulds around your cat and gives unparalleled support for a deep, dreamy sleep. The cushioned bolster shape is deep filled and designed to support your pet's head, just like a pillow, offering ultimate comfort and relaxation.
Choose from our amazing selection of fifteen sophisticated colours to match your cat's bed to your other home furnishings, or perhaps to provide an attractive accent colour in the room.
Patent Pending. Design Registered.
Memory Foam Bolster Cat Bed - Medium - Sage Green
Purrfect bed for bigger cats
Just ordered another of these beds in medium size. We struggled to find a comfortable big bed for our 10kg Maine Coon but this is purrfect for him. The trouble is, our other three also love it! So, just ordered another one. Very well made and looks really stylish and smart in the home. Highly recommend.
Review for:
Memory Foam Bolster Cat Bed - Medium - Sage Green
This reviewer has 2-4 Maine Coons pets
Write a Review