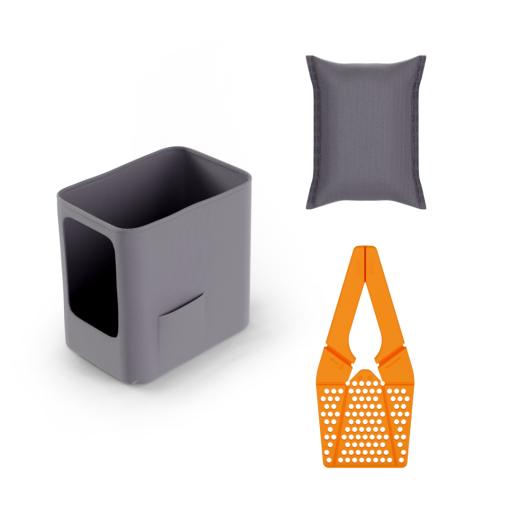 Maya Cat House to Litter Box - Conversion Kit (including liner, filter and scoop)
Checking stock in our warehouse...
£21.95
Want to turn your Maya Cat House into Maya Enclosed Cat Litter Box? All you need is this simple conversion kit, including the litter liner, carbon filter and folding scoop.
Please note - this liner is not suitable as a stand alone litter tray, but should be used together with the Maya Cat Litter Box or Maya Cat House.
Maya Cat House to Litter Box - Conversion Kit (including liner, filter and scoop)