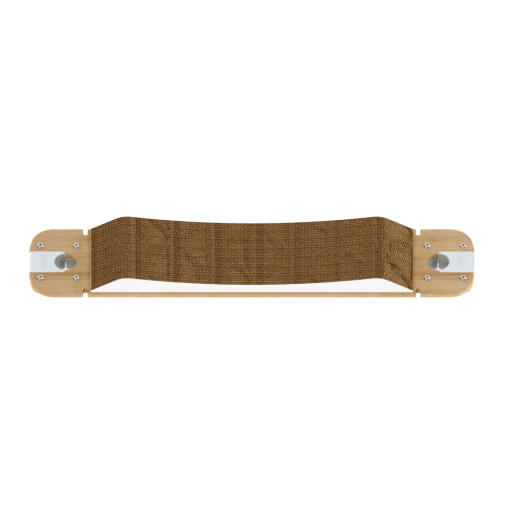 Freestyle - Bamboo Bridge with Cardboard Lounge Scratching Box (includes brackets)
Checking stock in our warehouse...
£67.00
The Freestyle Cat Tree from Omlet is a strong floor to ceiling cat play system that can be customised to suit your cats and your home. Choose from a wide range of fun, practical and durable accessories to create a cat tree system that encourages your pets to live out their natural instincts to scratch, jump, climb and play.
This bamboo bridge is a perfect way to add a horizontal element to your cat tree system, connecting the poles and letting your cats walk between the different areas. Perfect for kittens or older cats who are not comfortable jumping long distances.
The cardboard scratching box is placed on top of the bridge to add grip and texture to the surface, and provide a place for your cat to sharpen their nails. The corrugated cardboard allows cool air to move through the small gaps, which will be especially appreciated on warm summer days.
Attach the bridge at any height between two vertical poles using the included brackets.
Freestyle - Bamboo Bridge with Cardboard Lounge Scratching Box (includes brackets)