Checking stock in our warehouse...
£501.00
The Freestyle Cat Tree from Omlet is a strong floor to ceiling cat play system that can be customised to suit your cats and your home. Choose from a wide range of fun, practical and durable accessories to create a cat tree system that encourages your pets to live out their natural instincts to scratch, jump, climb and play.
This explorer kit is perfect for adventurous cats who love to jump, climb, scratch and also appreciate a good cat nap, designed for ceiling heights between 2.15m to 2.60m.
Customise The Explorer Kit in our fun configurator or find out more about the Freestyle Cat Tree here.
Design Your Own Cat Tree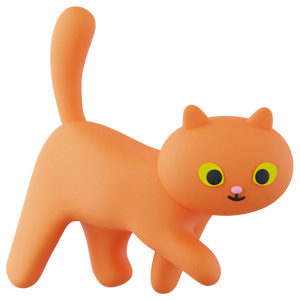 Freestyle - The Explorer Kit - 2.15m to 2.60m
We love this....setup took some time because of all the parts involved but it was not difficult. The most difficult part was finding the perfect configuration for our needs. Stormi, our rescue, was extremely cautious. Thankfully we were fostering 4 kittens who didn't share in her hesitation. As you can see, they took to it. We did have to take the top of the den off because the kittens thought they should play on top of it and since it was the highest point on the tower, we thought we should err on the side of caution. If you are on the fence about this, I say go for it. We enjoy watching the cats on it. The hammock is a big hit and it wonderful to watch the cardboard being utilized. Stormi preferred to scratch up my area rugs, which was expensive.
Review for:
Freestyle - The Explorer Kit - 2.15m to 2.60m
Had this a while now and keep adding extras for my 2 cats. The quality is superb and worth the price. The cats love it, whether they are sleeping, climbing, hiding or just being crazy. The hammocks are the favourites, I had to get them one each to avoid any arguments.
Review for:
Freestyle - The Explorer Kit - 2.15m to 2.60m
We bought this for our new kittens in the hope that it would save our furniture and curtains - and so far so good. The kittens absolutely love it and we love watching them on it. Fairly easy to put together though it does take time! All worth it.
Review for:
Freestyle - The Explorer Kit - 2.15m to 2.60m
We have two 'indoor' cats, built them a huge outdoor 'catio' but they hardly use it in the winter so got em this indoor jungle gym for cats! Had two normal cat trees and they liked them - but this is another level….literally. Because the poles are so so much more versatile than a standard cat tree you can have them anywhere without getting in the humans way. Just cant speak highly enough of this product everything from the help ordering to the actual online videos helping with assembly are just 10/10. Thanks rosie and the rest if the gang. Matt.
Review for:
Freestyle - The Explorer Kit - 2.15m to 2.60m
Quality Product and very customisable
First the bad stuff...it's expensive, and it takes a few weeks to get to you. Good stuff? Loads. The price buys quality, excellent quality, everything has been well thought out at the design phase and is manufactured with high quality components and finished to a very nice level. I went for a custom 3 pole system with loads of attachments and it took me a whole day to assemble...but the effort was worth it. Only completed it yesterday, Cats are a little wit wary at the moment because it's new, but one has been up already (the greedy one, she saw me place some food at the top!) and once the younger one takes the plunge I know she'll be all over it going forward. Highly recommended if you have the space and the funds.
Review for:
Freestyle - The Explorer Kit - 2.15m to 2.60m
Read more reviews