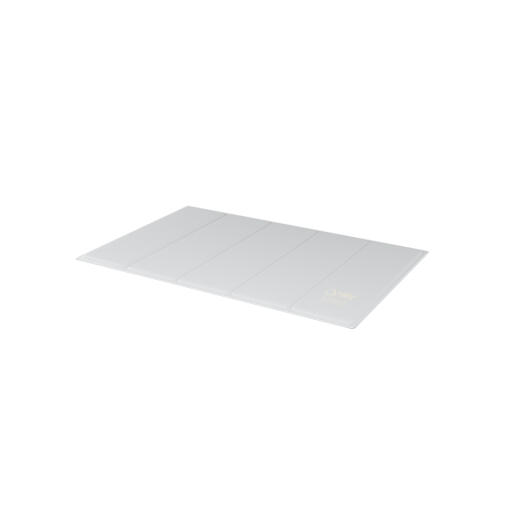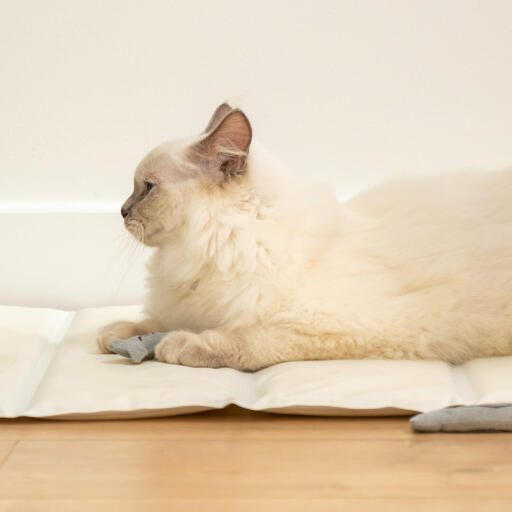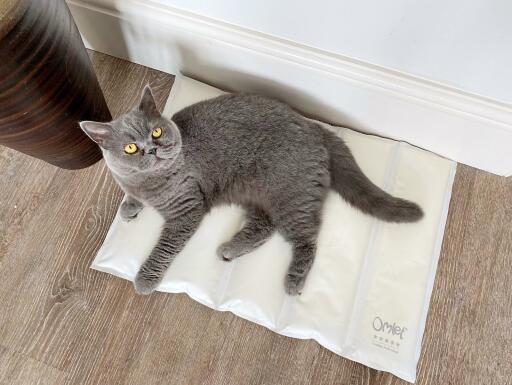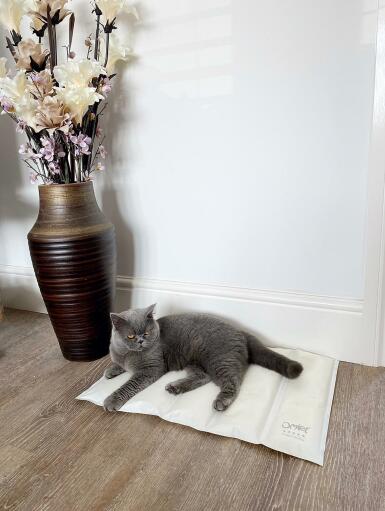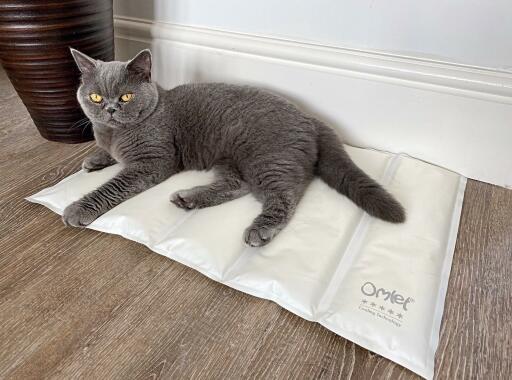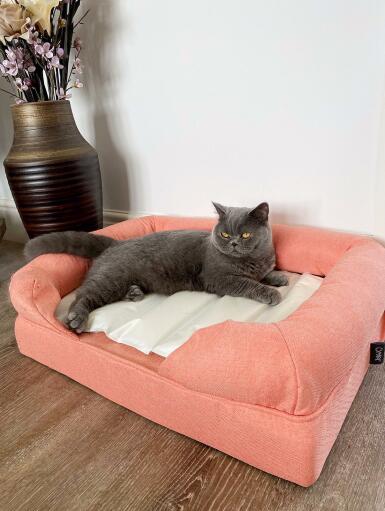 Omlet Cooling Mat for Cats Medium - Grey and Cream
Checking stock in our warehouse...
£20.95
The Omlet Cooling Mat for Cats provides a cool surface for pets to relax on in the hot summer months. The self-cooling mat does not require electricity, refrigeration or freezing, but absorbs body heat from your cat to help them feel cool for up to 3 hours on hot summer days.
If the cooling effect wasn't luxurious enough the mat also has a layer of deluxe memory foam to sooth your feline friend. The mat can be placed directly on a floor, or tucked neatly under the bolster cushions in the Omlet Bolster Beds. The mat is lightweight and portable, so you can easily fold it up and take it with you, or store away when not used.
Unlike other more basic mats, the Omlet Cooling Mat has cells which stop the cooling gel from spreading out and away from where your pet is lying. It is also dual sided with two different, modern colours, so you can choose a side which best suits your home or your cat's bed. On one side is a sophisticated, light grey, and on the other a subtle, simple cream.
The Cooling Mat is super easy to keep clean and hygienic. The smooth surfaces can simply be wiped clean with a pet safe disinfectant, or vacuumed to get rid of dust or pet hair. Leave to dry before letting your cat back on their favourite summer accessory.
The self-cooling gel is non-toxic, rip-resistant and waterproof, to
ensure longevity and guarantee use both indoors and outdoors
for many summers to come!
Dimensions:
Omlet Cooling Mat for Cats Small - 420 x 560 x 5mm
Omlet Cooling Mat for Cats Medium - 510 x 780 x 5mm
Omlet Cooling Mat for Cats Large - 660 x 1000 x 5mm
Storage instructions:
When not in use, store in a cool area below 25 degrees celsius. Although the mat is self cooling, you can place the mat in a fridge for up to an hour for longer lasting relief, as required. Do not place in the freezer and make sure the mat is dry before using with your pet.
Materials:
Rip Resistant and Waterproof Polyester
Non-Toxic Gel Filled Memory Foam

PLEASE NOTE - Although rip-resistant, the cooling mat can be damaged by sharp items, including teeth and nails. Please trim your pets' nails regularly and keep an eye on them while they are using the mat to minimise the risk of damage.
Stop using the cooling mat in case of damage or leakage.
Omlet Cooling Mat for Cats Medium - Grey and Cream