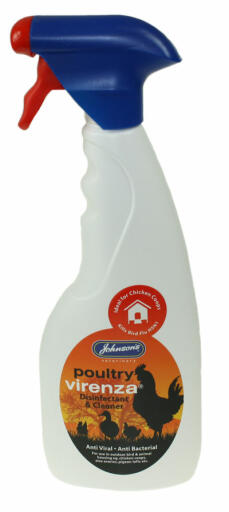 Checking stock in our warehouse...
£5.99
Clean out your Eglu effectively with an all-in-one disinfectant and cleaner. As well as cleaning your chicken house thoroughly and killing any bacteria, this spray is an anti-viral, effective against viruses such as Bird Flu, Rotavirus and Avian Herpes Virus. In an easy to use bottle, this product should be sprayed on surfaces in chicken coops, aviaries and bird tables to maintain a clean and healthy environment. Please use according to instructions on the bottle.
Johnsons Poultry Virenza Disinfectant and Cleaner
Difficult to give this a proper review as have only recently started to use. Used as a precaution only I can't really comment on its effectiveness. Just gives me peace of mind. Seems a reasonable price comparing to other sprays I have used.
Review for:
Johnsons Poultry Virenza Disinfectant and Cleaner
Write a Review