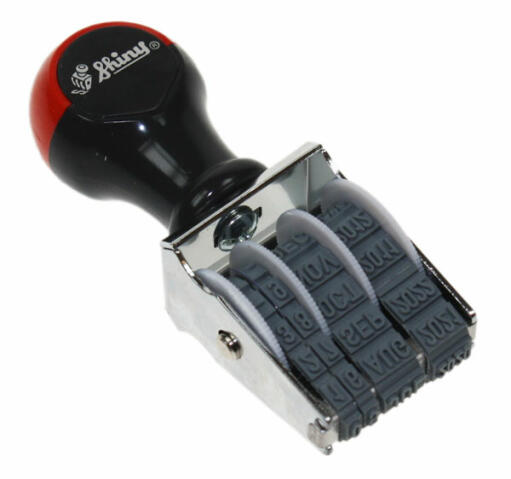 Checking stock in our warehouse...
£5.99
Whether you sell boxes of eggs to neighbours or you use them all yourself, you might want to mark them with the date of lay - that way you will know which eggs to use first and which have been hanging around for a while. This standard date stamp in perfect for the job!
Simply adjust the stamp to the correct date and use with food grade ink and an ink pad.
Please note that to keep your ink pad moist and to get the most from your ink, it is best to buy the re-activator too.
Good sized print egg stamp, easy to use and change dates, would recommend.
Review for:
Egg Marking Date Stamp
I'm afraid it didn't work for me. Obviously eggs aren't flat! So when you put the stamp on the egg, you have to roll it to get it to put the whole date on the egg. Plus you need to press down, which isn't advisable on an egg!! So I ended up with an illegible blob on the egg because the more you try to get it to print, you never quite line it up, so then you can't see what the date is?? So I'm just relying on the egg-order system, you use the egg at the bottom of the eggskelter first. Plus we love eating eggs, so they are never there for too long anyway!!
Review for:
Egg Marking Date Stamp
This reviewer has 2-4 pets
The ink itself is more pink than red barely noticeable when stamped on an egg. The stamp would cause the ink to smudge on the egg. It would take several attempts before being able to actually stamp the date in a readable way. Time consuming. Will probably continue using a pencil instead . Wouldnt waste my money again on this product
Review for:
Egg Marking Date Stamp
This reviewer has 10+ pets
Just what we wanted to keep track of the dates our hens lay the eggs. We brought the date stamp/pad & ink. if you've got hens it's a must.
Review for:
Egg Marking Date Stamp
Read more reviews