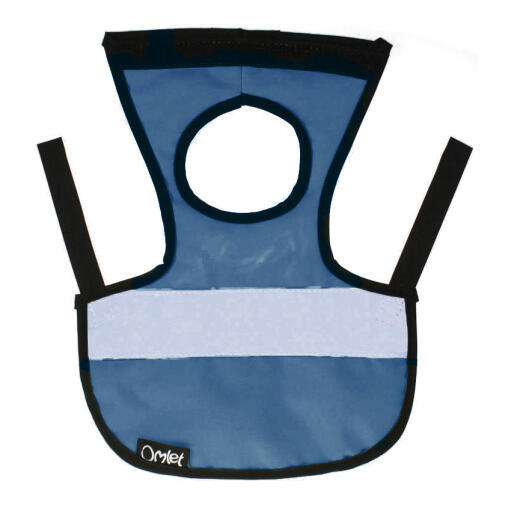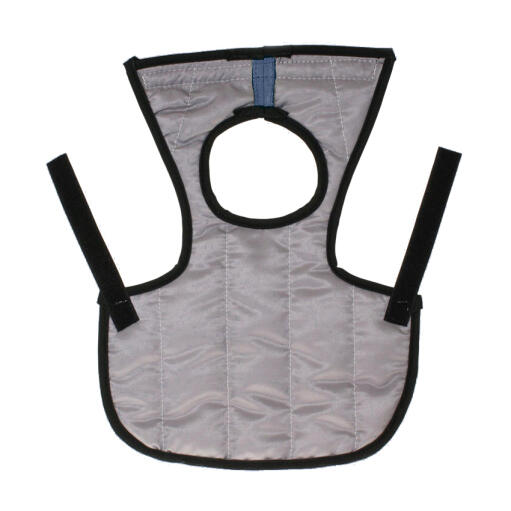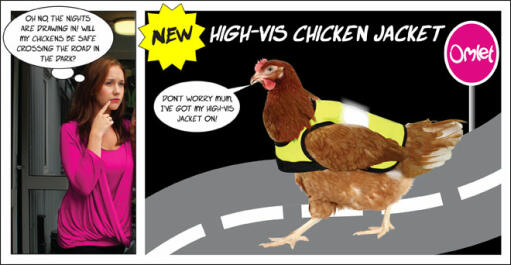 Checking stock in our warehouse...
£9.99
These products appeared in series 11 of "The Apprentice".
Worried about your chickens now that the cold, dark nights are drawing in? Don't panic, because the High-Vis Chicken Jacket has arrived. Available in two colours, pink and yellow, or as a twin-pack, this health and safety gilet will make your pets visible on the darkest days, while protecting them from the rain and sleet. The High-Vis Chicken Jacket is easy to use. Just gently put your chicken's wings through the arm holes and fasten at the front. The velcro fastening is adjustable, allowing for the perfect fit so that your hen is comfy and the jacket contains an inner bodywarmer for insulation. The High-Vis Chicken Jacket:
Offers excellent comfort and protection in cold weather
Breathable, showerproof fabric
Adjustable velcro fastening, offering comfort and extreme manouverability
180 degree, wide reflective strip visible from the air
Offers protection from dirt
Please note, the High-Vis Chicken Jacket is not suitable as pyjamas - please remove at night. Due to the high specification of this garment, please pay attention to the prevailing conditions in your garden and remove the jacket if it gets too warm.
Blue High-Vis Chicken Jacket
waterproof jacketfor chickens
easy to fit, chickens not remotely bothered by them, but as ex battery hens (believe they are called 'caged' now) they sometimes arrive here with many feathers missing, and have not the experience to shelter in the rain - and they get very cold, hence the jackets. they are brilliant
Review for:
Blue High-Vis Chicken Jacket
Just the job. We have two amorous Cockerels so these jackets help to stop the chickens feathers being damaged!!!
Review for:
Blue High-Vis Chicken Jacket
This reviewer has 1 Columbian Black Tail pets
Excellent service and item, blue slightly darker than expected, thank you very much. Bought in preparation for rescue hens, in case they don't have feathers.
Review for:
Blue High-Vis Chicken Jacket
I had one existing chicken and then rescued two more from the Hen Trust, so bought 3 HV jackets in different colours. They arrived at the just the right time, two coldest nights of the winter, and so for only two days wore them night and day even though this is not advised. Right now and in proper togetherness housing (all get on well) they only go on in daytime when wandering loose in the garden (well dug over!!) but I can recognise each one by their coat colour and see them at dusk to get them back to hot mash and early bed these cold nights.
Review for:
Blue High-Vis Chicken Jacket
I bought the nicely made dark blue jacket for my black-feathered girl who was moulting and being pecked on her back near her tail. Unfortunately because of her size, the jacket was not sufficiently long enough to cover her bare patch and it could have done with being a couple of inches longer. Perhaps Omlet could make these jackets in two sizes to cover larger birds?
Review for:
Blue High-Vis Chicken Jacket
Read more reviews