Lenham Wooden Chicken Coop
The Lenham chicken coop is the perfect combination of traditional style and modern features that both you and your pets will love.
The modern design makes cleaning the coop super quick and easy, so that you can enjoy more time together with your hens.
With new and improved safety features, you can rest assured that your chickens will be secure in their Lenham chicken coop.
The large chicken coop houses up to 12 chickens, and can be moved around the garden when your chickens need a new patch of grass.
Get full access to the inside of the coop with easy to use latches and locks that potential predators won't be able to work.
The spacious interior offers three nesting boxes and three perfectly positioned perches for your chickens to choose between.
The Omlet Autodoor will let your chickens out in the morning and close behind them at night, and it can easily be attached to the Lenham.
The nest boxes on the side of the chicken coop are perfect for all sizes of chickens, and lets them lay their eggs in peace.
Place the Lenham in a Walk in Chicken Run or fenced off area and give your chickens a safe place to return to at the end of the day.
Encourage your chickens to roost on the perches by shutting the nest boxes at night.
Whether you only have a few chickens or a larger flock, the Lenham will be a fantastic home for your hens.
The Lenham Wooden Chicken Coop is the perfect solution for those wanting to keep a larger flock in their garden. Designed to fit up to 12 chickens, this wooden coop has a beautiful, traditional look, which can be finished in a colour of your choice. It comes with practical features that you and your hens will love and can be fitted with Omlet's automatic door for ultimate convenience!
The secure, wooden chicken coop comes with three comfortable perches for chickens to roost at night. The spacious nesting box has a hinged lid for egg collection and can be completely removed to make the weekly clean even easier. Watch the video to discover the beautiful design of the Lenham now.
Choose Your Lenham Wooden Chicken Coop
Lenham Chicken Coop
£415.00
Save
Lenham Chicken Coop with Feeder & Drinker Stand
£444.98 £430.99
Save
Lenham Chicken Coop with Omlet 21m Chicken Fencing
£514.99 £494.99
Save
Lenham Chicken Coop with Automatic Chicken Coop Door - Grey
£574.99 £545.99
Save
Lenham Chicken Coop with Autodoor, 21m Chicken Fencing, Feeder & Drinker Stand
£704.96 £679.99
6 Reasons To Buy From Omlet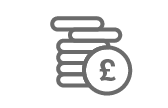 30 Day Money Back Guarantee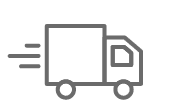 Fast Delivery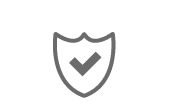 2 Year Warranty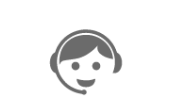 Brilliant Customer Service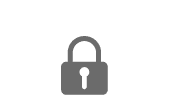 Secure Payment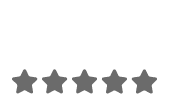 Over 17,000
5 Star Reviews
Verified Reviews - Lenham Wooden Chicken Coop
---
Customer Images - Lenham Wooden Chicken Coop - 3 of 3
Related Products