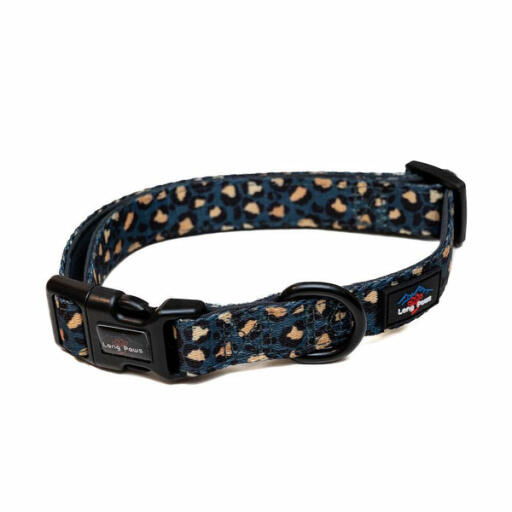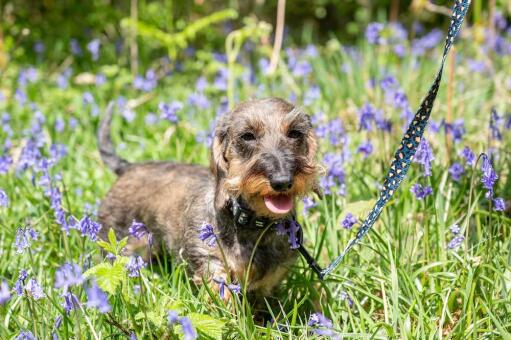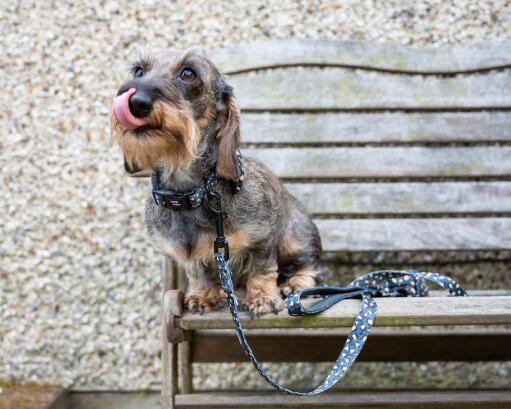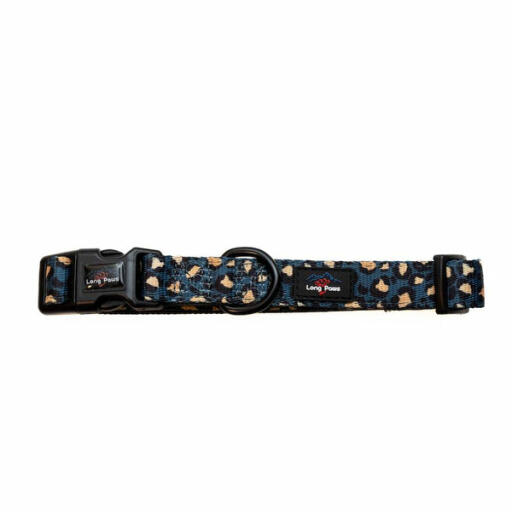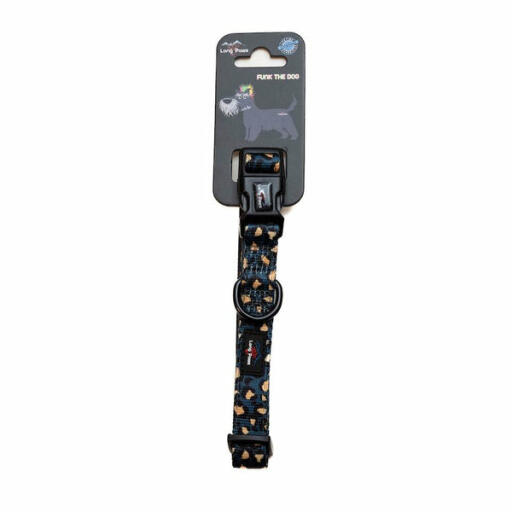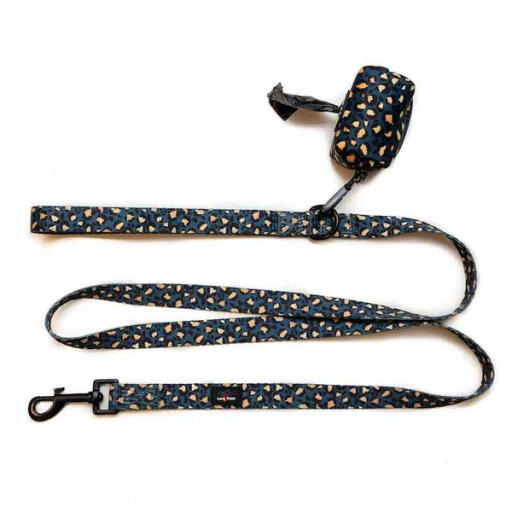 Funk the Dog Collar | Leopard Green & Gold S
Checking stock in our warehouse...
Last chance to buy!
Adorn your pup in iconic leopard print, with a funky gold touch to add a touch of class to the collar. A staple in every well-dressed dogs wardrobe.
Your dog's 'Funk The Dog' dog collar is a gorgeous clip collar. It's super strong so your dog stays safe, and the underside is padded with a gorgeously soft neoprene, to keep your pup as comfy as possible. The collar is fully adjustable, so as you pup grows, or if their coat gets longer, you'll be able to adjust the size of the collar for a perfect fit.
To make sure your dog's collar looks as funky and stylish as possible, our 'Funk The Dog' collars have sleek all-black Long Paws hardware. The collar is machine washable (on the hand wash cycle), so your pup can get as messy as they want, and your washing machine can sort out the mess.
Complete the look with the matching lead.
Frequently Asked Questions
The collars are available in four fully adjustable sizes:
XS - 16-27 cm - dogs up to 5kg
S - 23-37cm - dogs up to 17kg
M - 32-44cm - dogs up to 32kg
L - 41-66cm - dogs up to 41 kg

Extra Small: 16-27 cm
Bichon Frise, Chihuahua (Miniature), Chinese Crested, Havanese, Italian Greyhound, Pinscher (Miniature), Pomeranian (Miniature), Toy Poodle, Yorkshire Terrier.
Small: 23-37 cm
Beagle, Boston Terrier, Brittany Spaniel, Bolognese, Cairn Terrier, Cavalier King Charles Spaniel, Corgi, Dachshund, Fox Terrier, French Bulldog, Jack Russell, Japanese Chin, Lhasa Apso, Maltese, Miniature American Eskimo, Miniature Australian Shepherd, Miniature Labradoodle, Miniature Poodle, Miniature Schnauzer, Pekingese, Pug, Pomeranian, Rat Terrier, Scottish Terrier, Shetland Sheepdog, ShihTzu, Silky Terrier, Welsh Corgi, West Highland Terrier, Whippet.
Medium: 32-50cm
Afghan Hound, Airedale Terrier, American Pitt Bull Terrier, Borzoi, Basset, Bearded Collie, Berger de Brie, Bichon Frise, Border Collie, Boston Terrier, Chinese Shar-Pei, Cocker Spaniel, Dalmatian, Flat Coated Retriever, German Longhaired Pointer, German Shorthaired Pointer, Greyhound, Labradoodle, Miniature Bull Terrier, Pitt Bull Terrier, Poodle (Standard), Saluki, Schnauzer Standard, Scottish Terrier, Spaniel (Springer, English, Sussex)-S/M, Spaniel (Springer, Welsh), Staffordshire Terrier, Vizsla, Welsh Corgi, Wolf Spitz.
Large: 41-66cm
Akita, American Eskimo, Alaskan Malamute, American Staffordshire Terrier, Australian Kelpie, Australian Shepherd, Berger de Brie, Borzoi, Bearded Collie, Bloodhound, Boxer, Bull Dog American, Bull Mastiff (small), Caucasian Shepherd, Collie, Doberman, English Setter, English Mastiff, German Longhaired Pointer, German Shepherd (small), German Shorthaired Pointer, Golden Retriever, Gordon Setter, Irish Wolfhound, Irish Setter, Keeshond, Labrador Retriever, Munsterlander (Small / Large), Norwegian Elkhound, Old English Sheepdog, Pitt Bull, Pointer, Rhodesian Ridgeback, Rottweiler, Schnauzer Giant, Spaniel (Springer, English, Sussex-Large), Staffordshire Bull Terrier, Vizsla, Wheaten Terrier, Weimaraner, Wolf Spitz.

Funk the Dog Collar | Leopard Green & Gold S