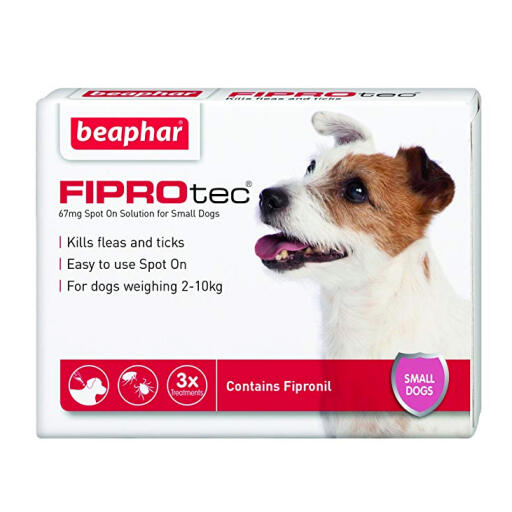 Fiprotec Spot On Flea & Tick Treatment for Small Dogs
Checking stock in our warehouse...
£11.49
Fiprotec Spot-On Flea and Tick Treatment is easy to use and helps to eliminate fleas and ticks from your dog. It kills fleas for up to 5 weeks and kills ticks from one week after application until four weeks after application.
Suitable for small dogs from 2kg to 10kg over 8 weeks old. Do not use on any other animals.
This pack contains four 0.67ml spot-on pipettes.
Fiprotec Spot On Flea & Tick Treatment for Small Dogs