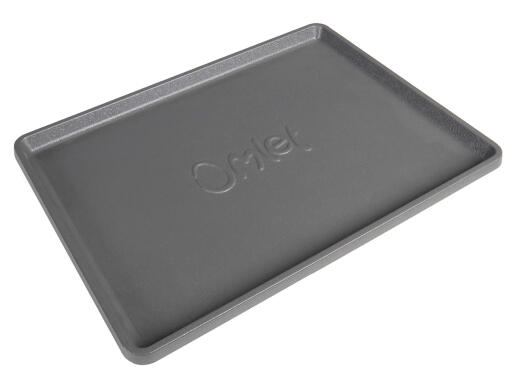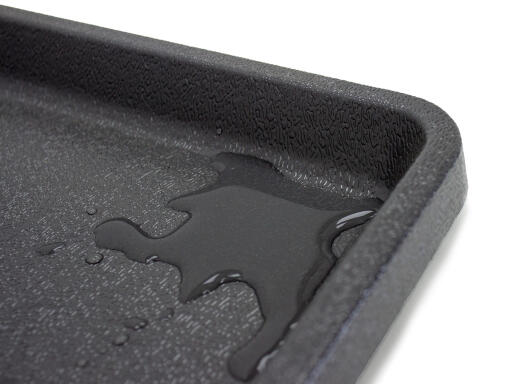 Checking stock in our warehouse...
£14.95
This tough, plastic tray fits neatly into your
Fido Studio
and will catch any spills making cleaning quick and easy.
I bought these trays to put in the bottom of a large homemade wire mesh cage for my colony of St. Helena waxbills. The trays are very sturdy but I wish the lip around the edge did not curve down, as it makes cleaning unnecessarily difficult. Can't beat the price though.
Review for:
Fido Studio 36 - Tray
This reviewer has 10+ St. Helena waxbills pets
Very happy I purchased the tray, easy to clean thank you
Review for:
Fido Studio 36 - Tray
This reviewer has 1 Cavachon pets
Does what is says it will
Fits the crate perfectly
Review for:
Fido Studio 36 - Tray
Sturdy, easy to remove, perfect for this awesome crate. Glad we got it!
Review for:
Fido Studio 36 - Tray
Great for Need Stages for Puppies
We got our first puppy, a 4-pound Maltese/ShihTzu and decided to get an Omlet Fido Studio 36 w/ Tray and Cushion. Our dog will be about 12 pounds when fully grown. The set up took a couple of hours and was definitely a family-building activity. All good but took time for sure. We were excited when we brought our puppy home but then got a smaller temporary crate when he was having a hard time getting in and out of the Omlet. It's a little higher (about 3") b/c of the frame. We decided not to use the cushion for now due to the peepee pad training and the additional height it adds. Our puppy is now 6 pounds and can jump in and out without a problem (without the cushion). I wish that there was a middle size though. The 36" is a bit too big. The 24" is a little too small. At least from our super novice experience. I do like that he can see us from the front and side. Overall I really do like the Fido. Time will tell on the size though as he gets a little bigger. I also do like the attached cabinet as it makes it easier to keep his stuff close by.
Review for:
Fido Studio 36 - Tray
Read more reviews