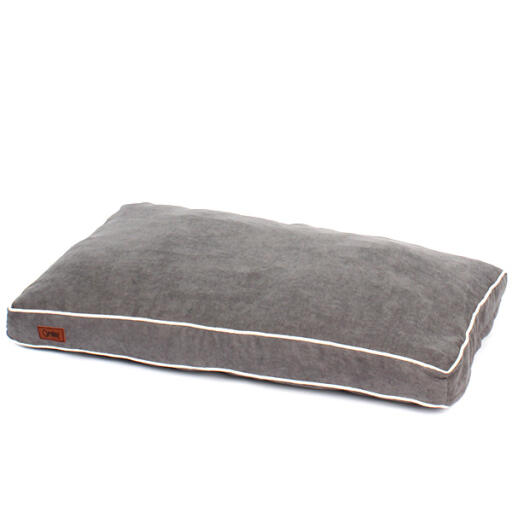 Checking stock in our warehouse...
£31.99
After a long and exciting walk, there's nothing a dog likes better than to have a nap. Tucked up on the Fido Dog Sofa on this deep filled bed your dog can catch a long, luxurious 40 winks.
The Fido Sofa Cushion is designed to fit exactly into the Fido Dog Sofa Frame and has a removable machine washable cover.
Which Size Should I Choose?
Choose from three sizes to suit your dog's breed.
- The Small (fits a 24 in Dog Crate / Fido Studio 24 / Fido Nook 24 / Fido Classic 24 / Fido Sofa Frame Small) is perfect for smaller dog breeds up to 18kg like Yorkshire Terriers, Cavapoos and French Bulldogs
- The Medium (fits a 36 in Dog Crate / Fido Studio 36 / Fido Nook 24 / Fido Classic 36 / Fido Sofa Frame Medium) suits breeds from 19-27kg such as smaller Labradors, Spaniels and Labradoodles.
Fido Dog Sofa Cushion Medium - Grey
I was really thrilled with the sofa cushion I'd ordered for my puppy - due to a couple of accidents from the puppy I washed the cushion each time on a cold wash and after the second wash the cushion was noticeably smaller and didn't fit in the dog crate as cosily as it had done previously, I now can't use it in the crate as my puppy rolls off the sides of the cushion when she's asleep and she tries to snuggle up to the sides of the crate. Sadly disappointed with this product.
Review for:
Fido Dog Sofa Cushion Medium - Grey
This reviewer has 1 Cookapoo pets
Write a Review