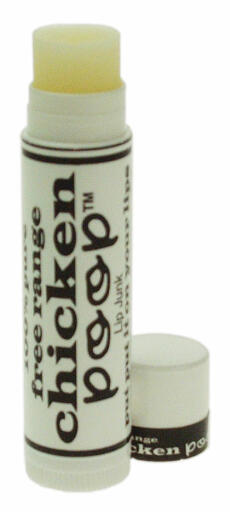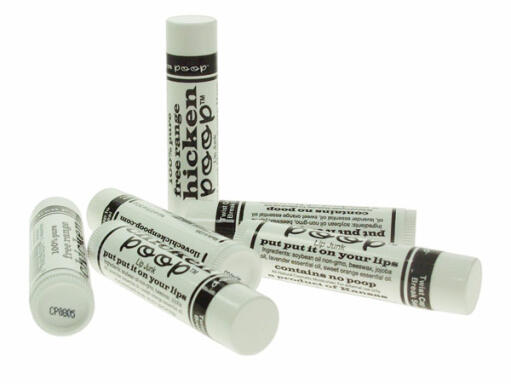 Checking stock in our warehouse...
£3.49
Whoever thought slathering your lips with chicken poop would make them so kissably soft and sweet smelling!? Now wait, before you go running into the garden to find your very own au naturale, organic kind, just don't. The brown stuff will do nothing for your smooch factor. This 100% pure, free-range version contains lovely natural ingredients such as sweet orange oil and beeswax, making it a treat to put on and a pleasure to lick off. So pucker up and get pecking!
What a wonderful quirky bit of Britishness - Chicken poop balm - this tastes like shxt ! No, not really . . . a tasty useable balm that is sane all bar the packaging .
Review for:
Chicken Poop Lip Balm
This reviewer has 1 human being kind pets
Caused a laugh and is surprisingly nice to use. Lovely taste (nothing like chicken poop!!!). Can recommend!
Review for:
Chicken Poop Lip Balm
This is a great product but I'm trying to live with less plastic. Could it go in a wee tin or a cardboard tube?
Review for:
Chicken Poop Lip Balm
the best lip balm I've had
Omlet seems a strange place to be getting lip balm but this stuff really works unlike so many available from more traditional sources
Review for:
Chicken Poop Lip Balm
I ordered 2 of these lip balms.They made everybody laugh and were a quality product A very good
Review for:
Chicken Poop Lip Balm
Read more reviews