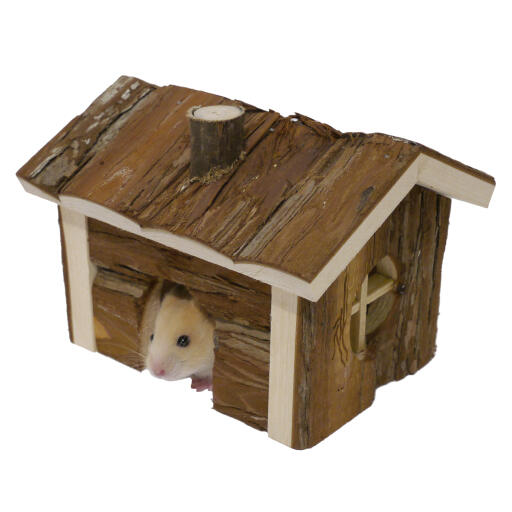 Checking stock in our warehouse...
£6.99
Every critter deserves a cozy place to snuggle up in at the end of a long day exploring their cage and what better place to do so than in their very own Forest Cabin? Made from 100% pet safe materials and with a charming rustic style the Boredom Breaker Forest Cabin is suitable for hamsters, mice and gerbils. As well as providing an adorable place to sleep the cabin is also fun for your pets to gnaw.
Approximate dimensions: 16 x 13 x 12cm
The manufacturer advises that this product should be replaced before fully worn.
Boredom Breaker Forest Cabin
My dwarf hamsters frequently go inside the hut to hide or sleep, and they also use it to climb around and go up to the cage's next level. Impossibly sweet, but also very practical!
Review for:
Boredom Breaker Forest Cabin
My gerbils loved it ! They chewed the windows so they had another way in and out :)
Review for:
Boredom Breaker Forest Cabin
The gerbils have loved having this as a little home and as something to gnaw. They have however gnawed through it very quickly and after just 3 weeks there is less than half of it left!
Review for:
Boredom Breaker Forest Cabin
Read more reviews