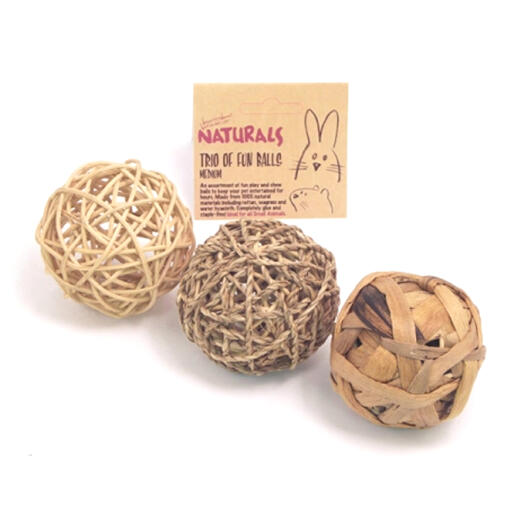 Checking stock in our warehouse...
£4.50
The Naturals Trio of Fun Balls are an assortment of play and chew toys designed to keep your pets entertained for hours. The balls are made from 100% natural pet safe materials including rattan, seagrass and water hyacinth. The Trio of Fun Balls will entertain and stimulate your pet during play and are suitable for all small animals including rabbits, hamsters, guinea pigs and gerbils.
Naturals Trio of Fun Balls for Small Animals
My gerbil has had a fabulous time destroying these. They don't last very long but they are completely absorbing; very good for encouraging gnawing.
Review for:
Naturals Trio of Fun Balls for Small Animals
This reviewer has 1 Gerbil pets
Write a Review