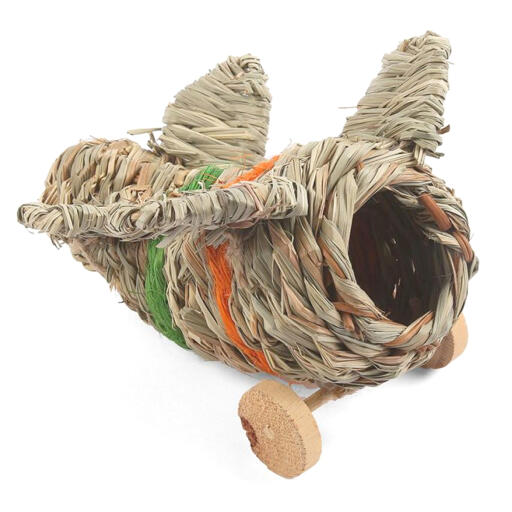 Nature First Aeroplane Hideaway
Checking stock in our warehouse...
£5.49
The Aeroplane Hideaway is the perfect natural treat toy for hamsters, gerbils and mice. Made from natural material, it is perfect to nibble and gnaw on. Your pets can hide within the toy during play or you could alternatively fill the aeroplane with treats for them to find or bedding for them to nest in.
Approximate size: 18cm x 12cm
Nature First Aeroplane Hideaway