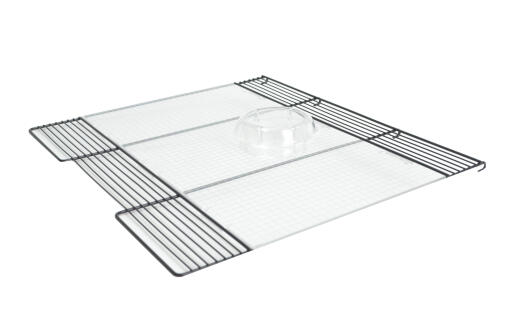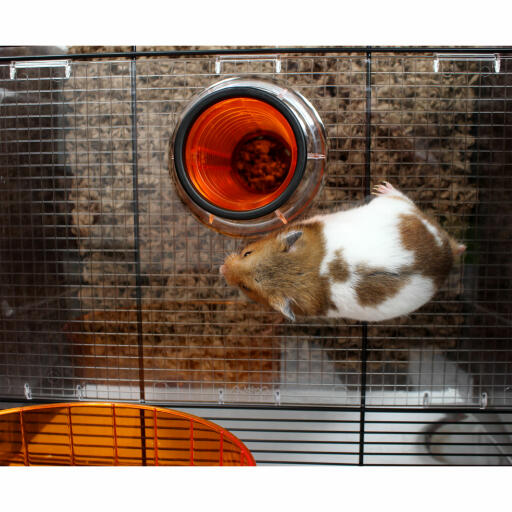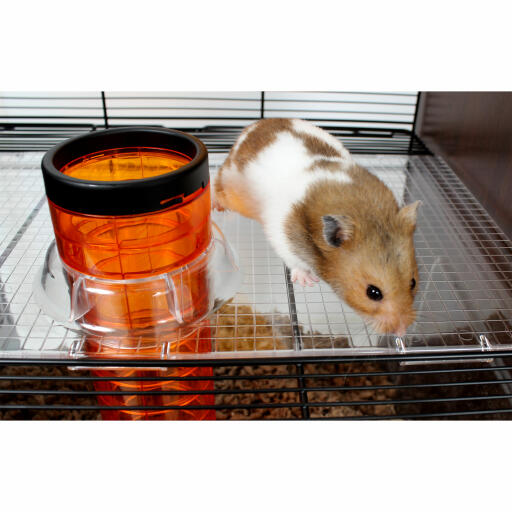 Checking stock in our warehouse...
£10.95
The Qute Hamster and Gerbil Cage now has a new solid floor. The majority of the floor is made from clear plastic, allowing you to get a good view of both the top and bottom of the cage and your pet. A slightly raised grid surface design provides grip, without being uncomfortable on small feet, and a section of mesh either side offers good ventilation and allows bedding or debris to fall into the tray below. You may choose to buy this floor as a spare, or to replace your previous Qute mesh floor.
This is the best cage I have ever purchased. I bought it as a Christmas gift for my daughter a few years ago. I recently called your company for a replacement floor and you sent it out ASAP FOR FREE! Amazing!! In this day and age not many companies are that accommodating!! Thanks so much - great products and best of all great designs!!
Review for:
Qute - Solid Floor
Bought this to transform our second hand Omlet. I didn't think the mesh floor looked comfy on my little Syrian hamsters feet so we changed to this one.
Review for:
Qute - Solid Floor
Totally compatible with the Cute system. It should be proper setup for a hamster. It has to be much more comfortable for their tiny little feet. Now both levels are hamster friendly
Review for:
Qute - Solid Floor
Qute - Solid Floor is an excellent product for our hamster
We're delighted with the product, a perfect environment for the hamster
Review for:
Qute - Solid Floor
Solid floor, solid 5 out of 5
The solid floor for my qute is so much better than the original, my hamster now runs around instead of having to walk and watch her step. Just wish I didn't have to but it as an extra for my original cage. It was very easy to attach to the cage too.
Review for:
Qute - Solid Floor
Read more reviews