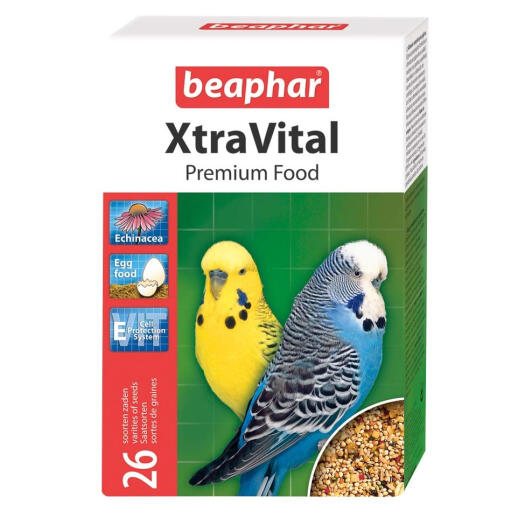 Beaphar XtraVital Budgie Food 500g
Checking stock in our warehouse...
£4.99
Beaphar XtraVital Budgie Food is a tasty and well balanced, complete premium bird food suitable for all types of budgerigar and parakeet. Developed in co-operation with vets and nutritional experts, XtraVital Budgie Food combines fruit, 24 varieties of seeds and 20% eggfood to provide the recommended daily nutritional balance that your birds need in a tasty and complete food.
While it is possible to mix XtraVital into your bird's existing food, swapping over to this feed does not necessitate a changeover period as most birds accept the food straight away.
This 500g pack should last a budgie between 9 and 10 weeks on average.
Composition: Seeds, Cereals, Various Sugars (Honey 2.4%), Vegetable Protein Extracts, Fruit, Minerals, Bakery Products, Oils & Fats, Eggs & Egg Derivatives (0.25% Dried Egg Yolk), Derivatives of Vegetable Origin (Echinacea tincture 0.1%), Yeasts.
Beaphar XtraVital Budgie Food 500g