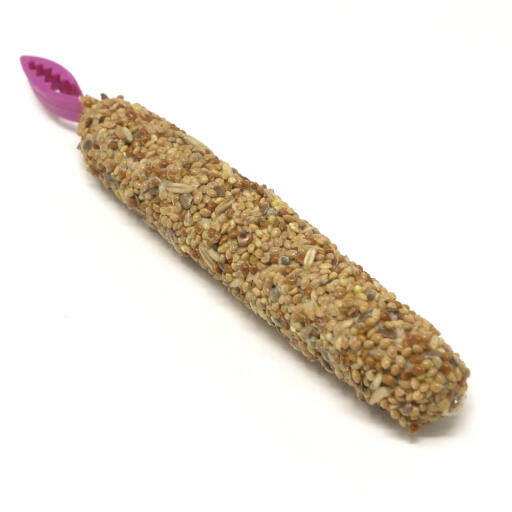 Vitapol Budgie Honey Stick 45g
Checking stock in our warehouse...
£1.19
Vitapol Budgie Honey Stick is a complementary food for budgies made from selected seeds and oats. It can be placed or hung anywhere within the cage as a tasty, boredom busting treat that your budgie will simply adore.
Composition: Yellow Millet, Red Millet, Oats, Red Sorghum, Flax Seed, Hemp Seed, Wheat Flour, Apiculture by-products.
Vitapol Budgie Honey Stick 45g