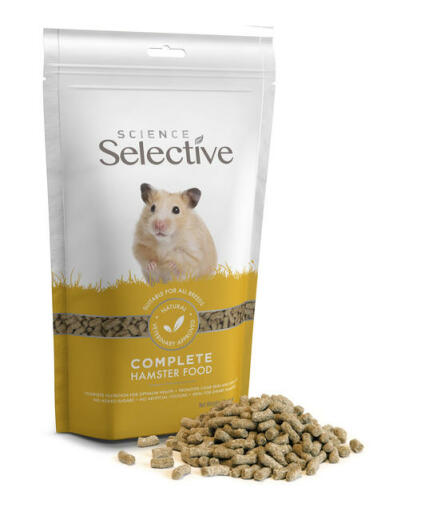 Checking stock in our warehouse...
£4.99
Give your pets a great start to the day with Selective Hamster Food from Supreme Science. Unlike other mixed foods which allow for selective eating, all pieces of this food are the same. This means you can rest assured that your small pet is getting a healthy, balanced diet every day. Selective Hamster Food is a fortified, delicious diet for hamsters and gerbils of all breeds. Made with only the finest quality, natural ingredients, your pet's nutritional needs will be satisfied, naturally. It's packed with wholegrain goodness but it contains zero sugar, making it a food highly recommended by vets. Selective Hamster Food is also suitable for gerbils.
Science Selective Hamster Food 350g
Hamster really enjoys this and no picking being selective of the getting the goodness needed
Review for:
Science Selective Hamster Food 350g
This food is good for a balanced diet.
Review for:
Science Selective Hamster Food 350g
Read more reviews