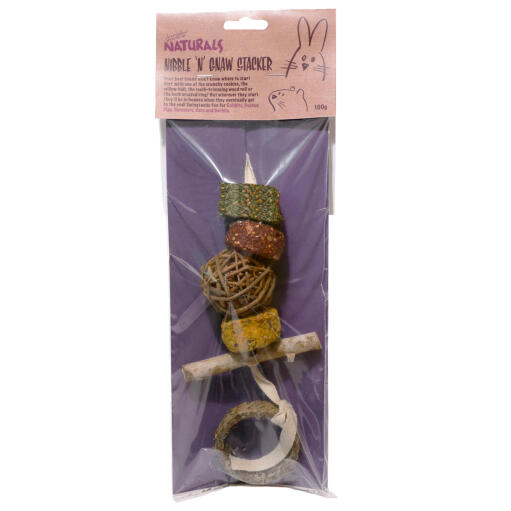 Naturals Nibble N Gnaw Stacker
Checking stock in our warehouse...
£3.99
The Naturals Nibble N Gnaw Stacker is the ultimate hanging treat toy for small animals. Your furry friends won't know whether to start with one of the crunchy cookies, the willow ball, the teeth-trimming wood roll or the herb crusted ring!
Suitable for rabbits, guinea pigs, hamsters, rats and gerbils.
Composition: Cookies 68.5% (wheat flour, corn, parsley, red millet, yellow millet, vegetable starch, carrots, linseed, wheat, peanuts, egg and egg products, sunflower seeds, beetroot), deciduous wood 16.6%, herb ring 10.5% (cellulose fibre, dandelion, vegetable starch), willow 4.4%.
Naturals Nibble N Gnaw Stacker