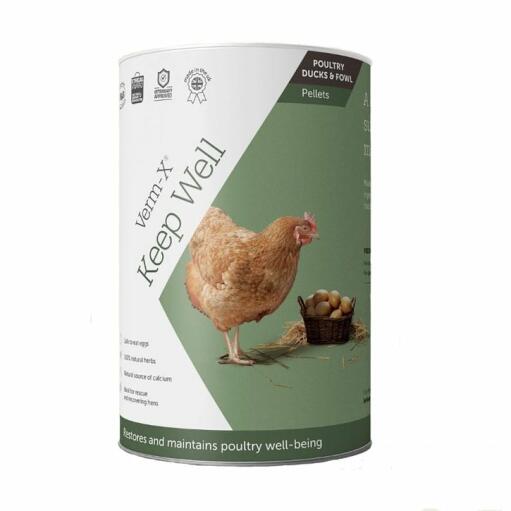 Verm-X Keep Well Natural Pelleted Poultry Tonic 250g
Read 1 Review
Checking stock in our warehouse...
£16.99
Keep-Well is a natural poultry tonic in the form of pellets. It can be used all year round as a mineral supplement, or simply when needed, to help with the following problems: hens that have stopped laying, soft egg shells, ex battery hens and a pale comb. It is suitable for chickens, turkeys, ducks and geese and there is no egg withdrawal period during use. Ingredients: Allium sativum, urtica dioica, tanacetum vulgare, cinnamomum zelandicum, echinacea augustifloia, calcium carbonate, sunflower oil, seaweed meal. Directions for use: Feed 2.5g per bird per day. Mix whole or crushed into daily feed ration. Use for 14-28 days to improve health, or can be used all year round as a general tonic.
Verm-X Keep Well Natural Pelleted Poultry Tonic 250g
For a hen who kept laying soft shell eggs - has definitely helped.
Review for:
Verm-X Keep Well Natural Pelleted Poultry Tonic 250g
Write a Review