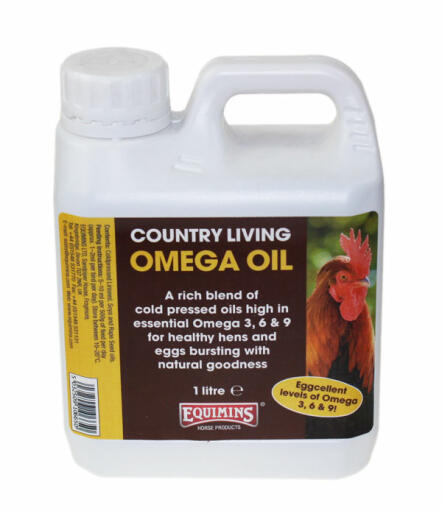 Checking stock in our warehouse...
£14.99
Omega Oil is well known as being good for your health, but did you know that it's good for your chickens too!? This Omega Oil by Equimins is a rich blend of cold pressed oils high in essential Omega 3, 6 and 9. It will keep your chickens healthy and their eggs will be bursting with natural goodness. Ingredients: Cold pressed Linseed, Soya and Rape Seed Oils. Feeding instructions: 5-10ml per 500g of feed per day (approx 1-2ml per bird per day). Store between 10-20c.
Equimins Omega Oil 1 Litre
My chucks love it on their mash in the morning and I know that its helping them get their nutrients an easy win.
Review for:
Equimins Omega Oil 1 Litre
This is a very good product my chickens love it and their eggs have a lovely rich yellow yolk, and the flavor is excellent. It goes a long way. I will be buying this product again and I would recommend it to a friend.
Review for:
Equimins Omega Oil 1 Litre
Read more reviews