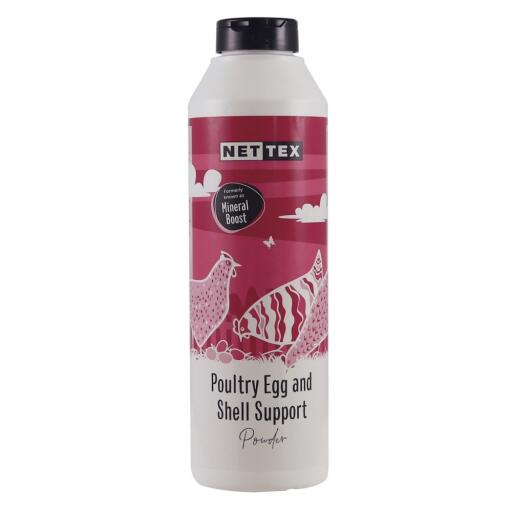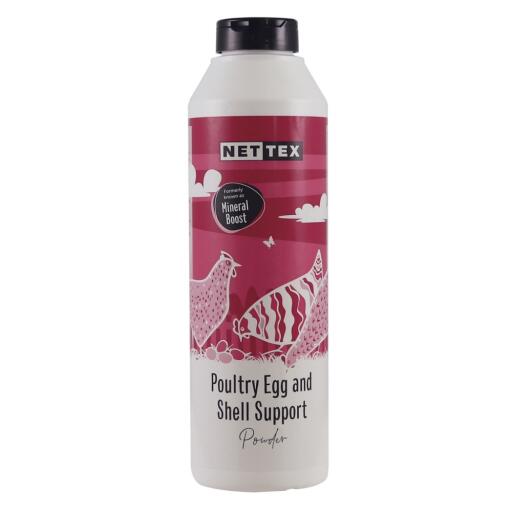 Checking stock in our warehouse...
£8.99
Give your chickens a boost with this Mineral Powder. Add to feed regularly for a complete nutritional supplement to promote good egg quality, vitality and all round condition. It has added seaweed which will help to improve eggshell strength and yolk colour and the probiotics will support the immune system all year round. Simply add one rounded teaspoon to dry or wet mash to feed 15 birds.
Nettex Poultry Egg and Shell Support - 450g
Since I started adding this to the girls" food, they never produced thin-shelled eggs.
Review for:
Nettex Poultry Egg and Shell Support - 450g
This reviewer has 2-4 Ex commercial layers pets
Write a Review