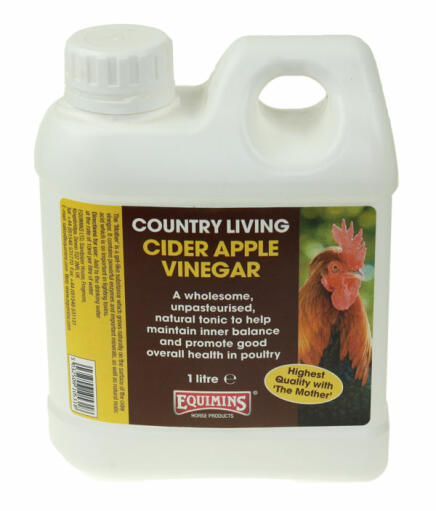 Checking stock in our warehouse...
£7.99
Cider Apple Vinegar helps to maintain inner balance and promote good health in poultry. This vinegar is unpasteurised so it contains a substance called 'the mother'. This is a gel-like substance that grows naturally on the vinegar, containing powerful enzymes and important minerals, as well as malic acid which helps to fight toxins. This product should be added to your hens' drinking water at a rate of 10ml per litre of water.
Equimins Cider Apple Vinegar 1 Litre
Excellent for my chooks and good size bottle
Apple Cider Vinegar is so good for chooks and this one comes in a handy sized container - not so big it can't go in a normal kitchen cupboard and not so small it needs to be replaced repeatedly.
Review for:
Equimins Cider Apple Vinegar 1 Litre
Recomended from the omlet forum
This looks to be a great product.Well worth it.
Review for:
Equimins Cider Apple Vinegar 1 Litre
Read more reviews