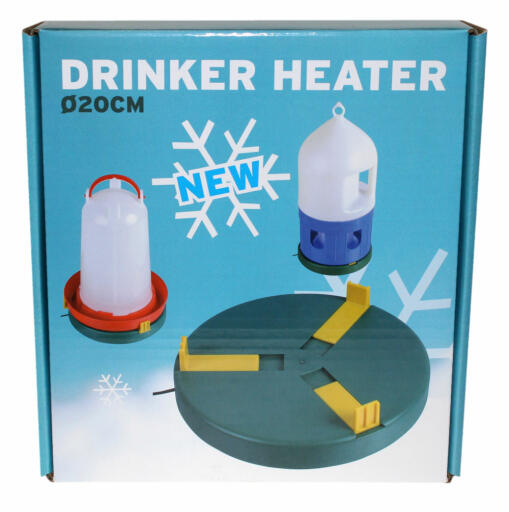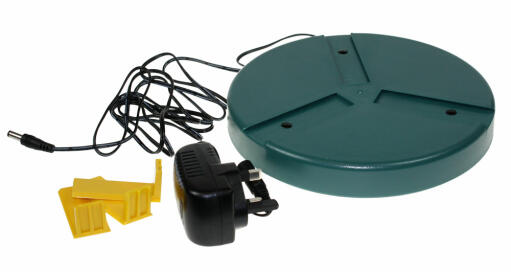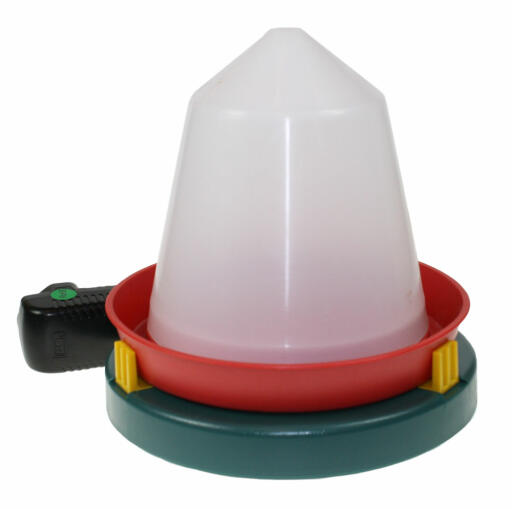 Checking stock in our warehouse...
£39.99
Always ensure your hens have a supply of fresh drinking water with the Eton Drinker Heater. This hendy item will gently warm your drinker to prevent it from freezing in cold weather. It may be nippy, but your pet chickens will appreciate being able to have a drink instead of a slush puppy, and you will be thankful that you don't have to keep rushing outside to swap over your drinkers every few hours. The adjustable brackets on this heater mean that it is suitable to fit any drinker up to 20cm in diameter. It is easy to use too - just plug it in to an outdoor power source and it will start to heat up. At 24 volts and 12 watt it is completely safe to use in your chicken coop. Cable measure 2.2m and adapter is included.
Eton Drinker Heater - 20cm
Works well.
Review for:
Eton Drinker Heater - 20cm
This reviewer has 6-8 Hens pets
Good heater - chucks love it.
This simply does the job. It keeps the water from freezing without wasting any electricity. It's low power and I have it in the coop to add a little warmth during the night.
Review for:
Eton Drinker Heater - 20cm
This reviewer has 4-6 pets
I have two of these. I bought the first, a large one, and it works well when temperatures are low. You need to monitor the water level as not only does it stop the water freezing, it seems to evaporate the water over the space of a day. During the 'Beast from the East' I stumbled upon another use for this. Temperatures had dropped to -6, and I suddenly realised that my 3 little bantams in their large eglu cube were going blue with cold overnight. They really looked peaky. I had a quilted cover, but this didn't seem to keep them warm enough. In desperation I took the yellow feet off my drinker heater and popped it into the nest box through the pop hole. It warmed the inside up just enough that my little bantams recovered. I bought a second one and now pop it in at the start of winter ready to turn on if temperatures drop too far below freezing, keeping the first one for the drinker.
Review for:
Eton Drinker Heater - 20cm
This reviewer has 6-8 bantam Sabelpoots, b pets
I purchased 3 of these Drinker heaters and have finally wired 2 of them in and they work very well have not had extremely heavy frosts but on what we have had they keep the water free from ice.
Review for:
Eton Drinker Heater - 20cm
Read more reviews