In the words of the great Charles Darwin, who devoted years to studying the earthworm. "It may be doubted whether there are many other animals in the world which have played so important a part in the history of the world.".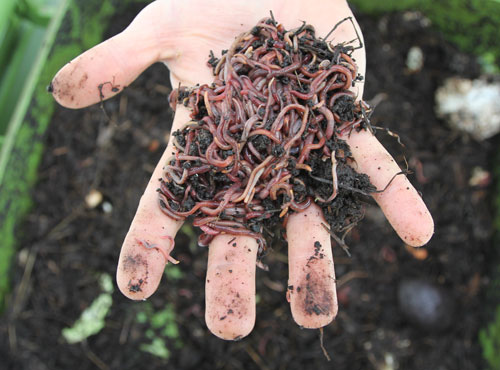 A handful of worms ready for the compost pile
This guide will teach you everything you need to know about these wonderful creatures.