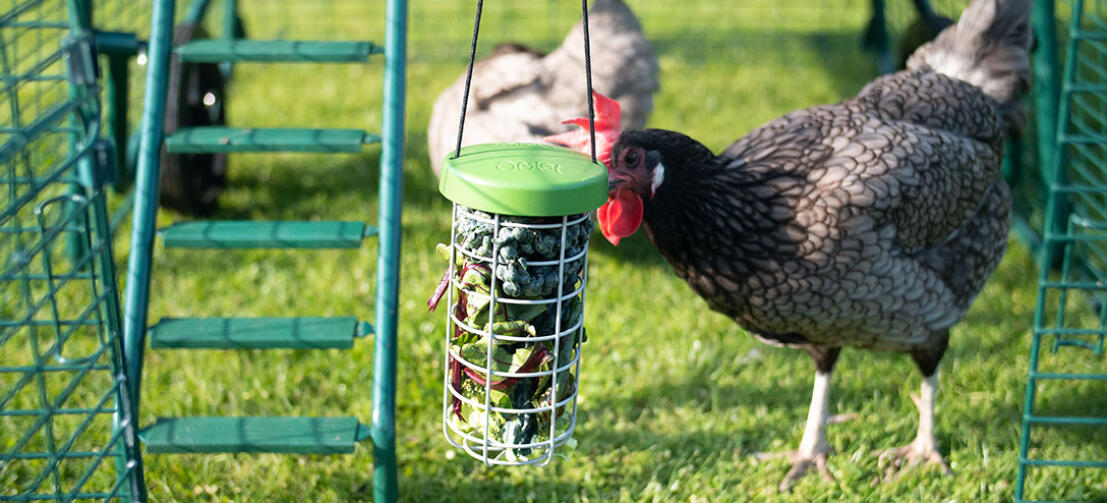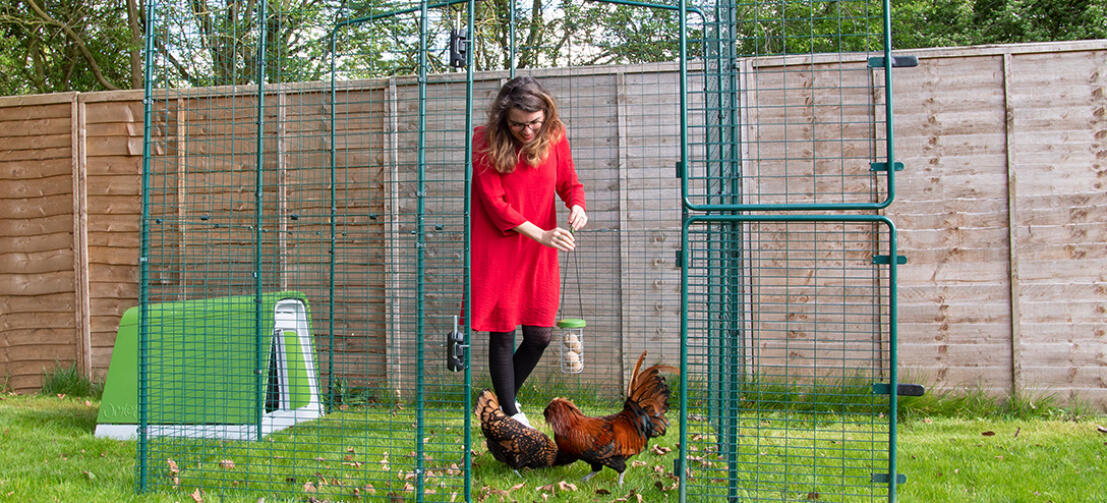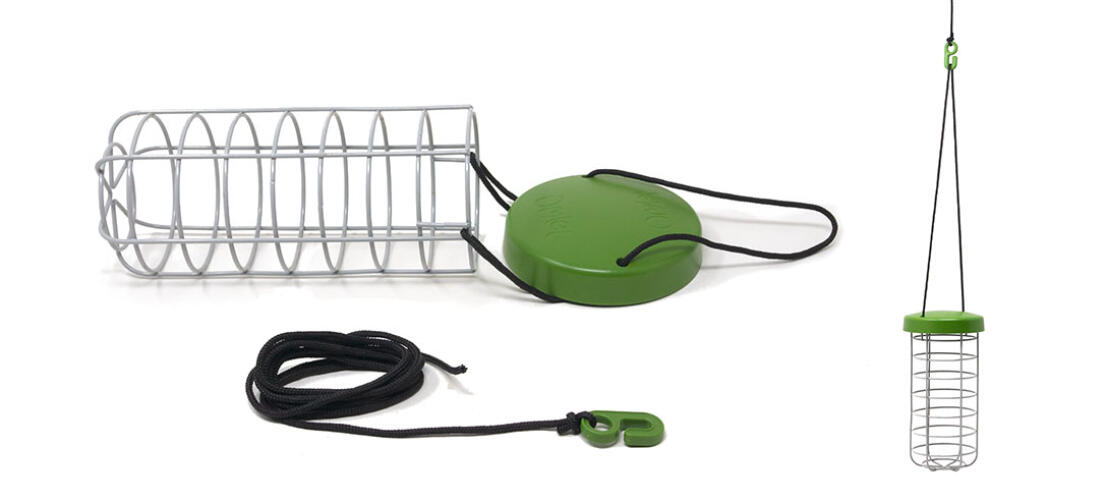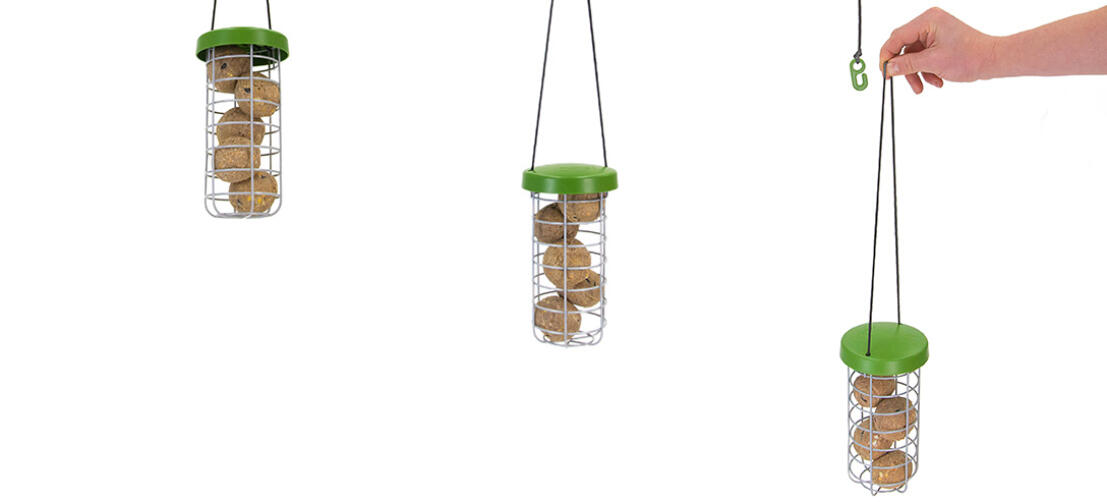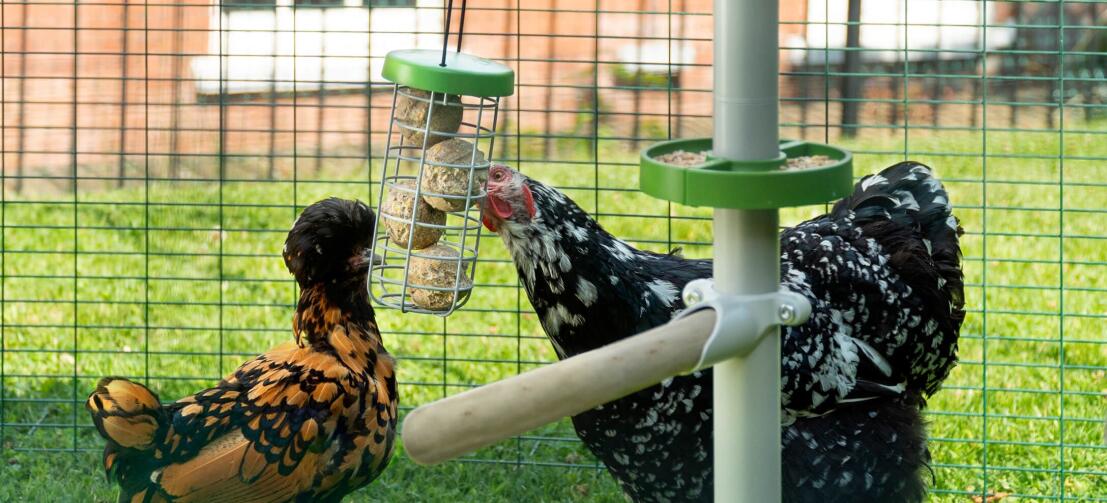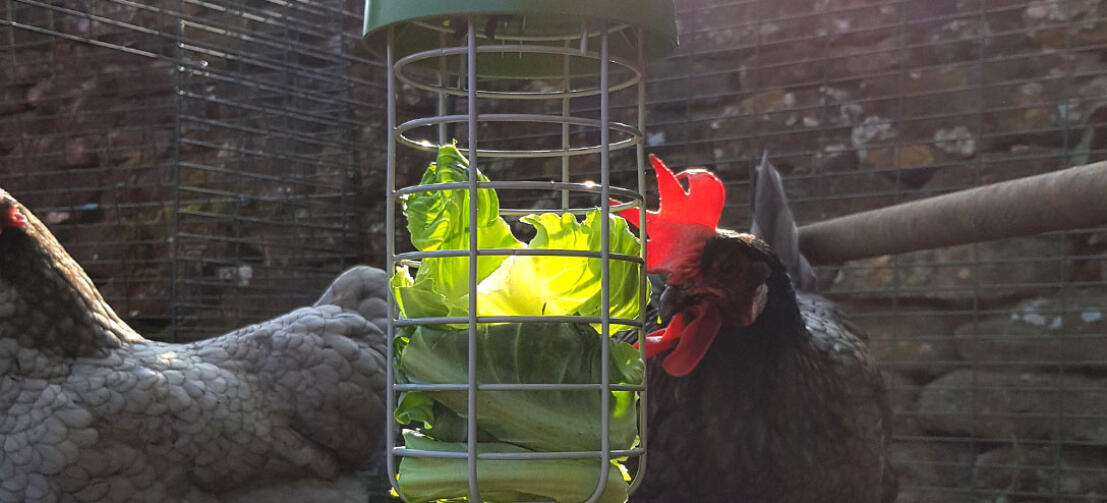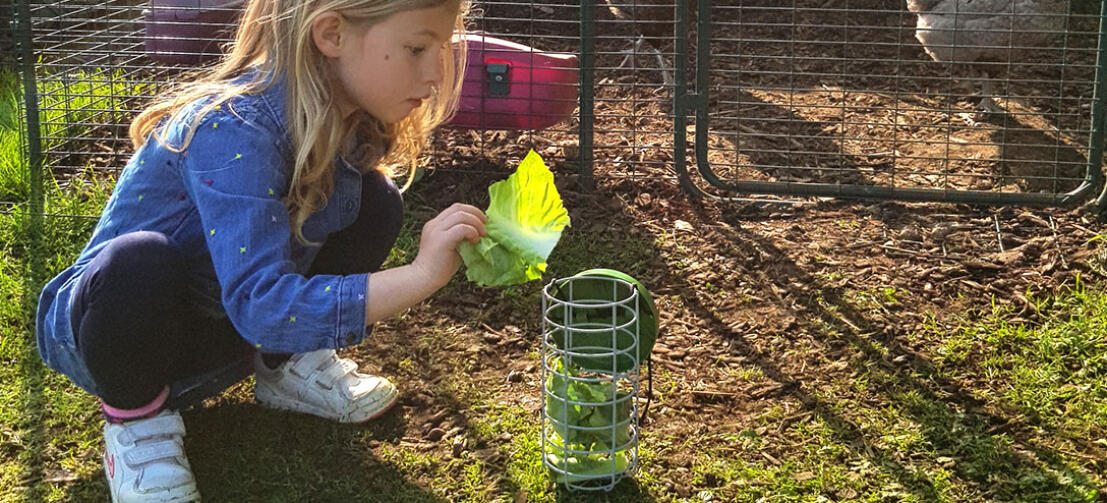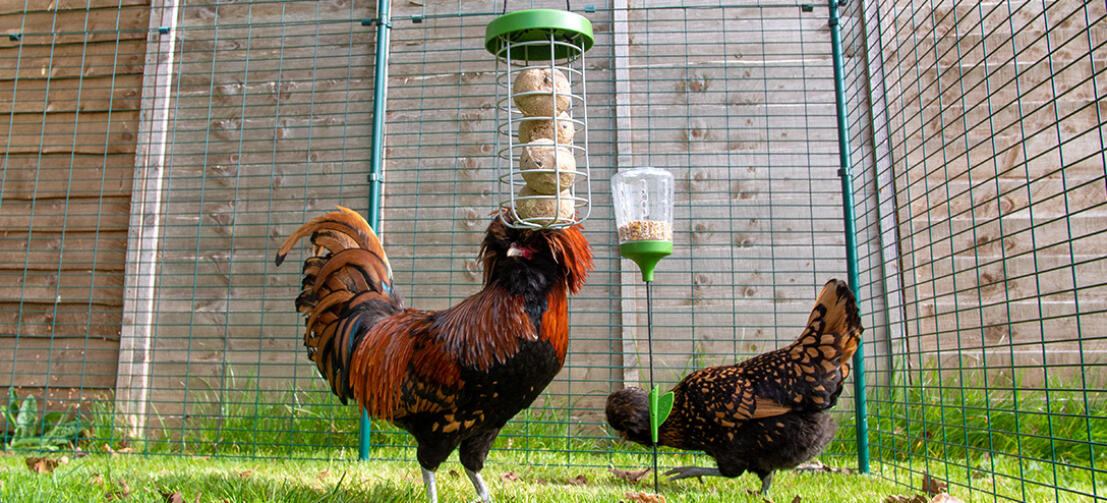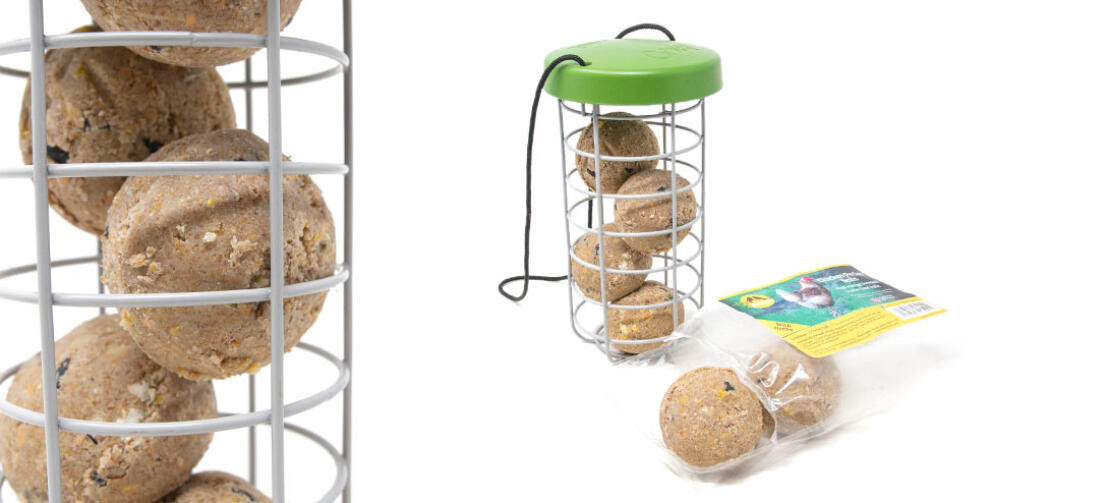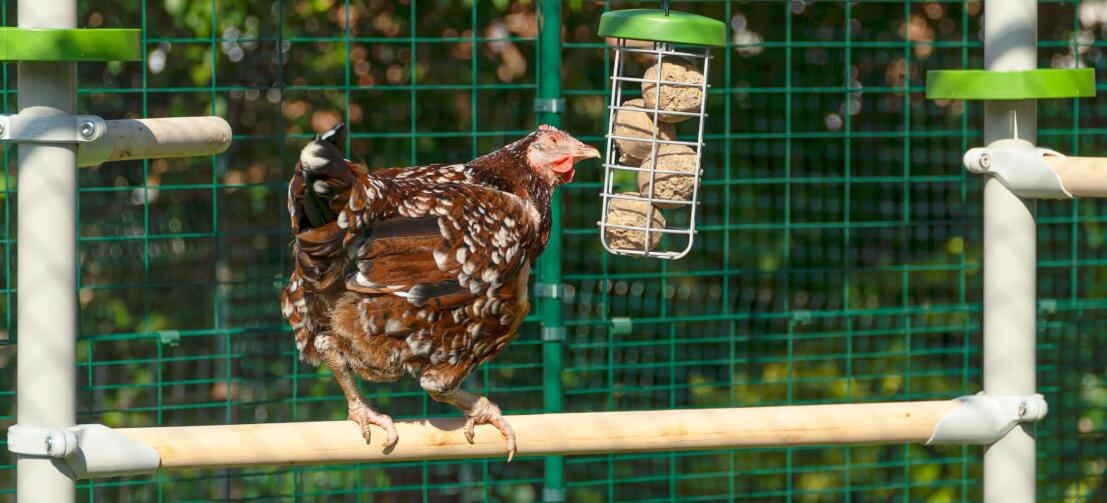 Caddi Chicken Treat Holder
Keep food off the ground and entertain your hens at the same time with the new Caddi Chicken Treat Holder from Omlet!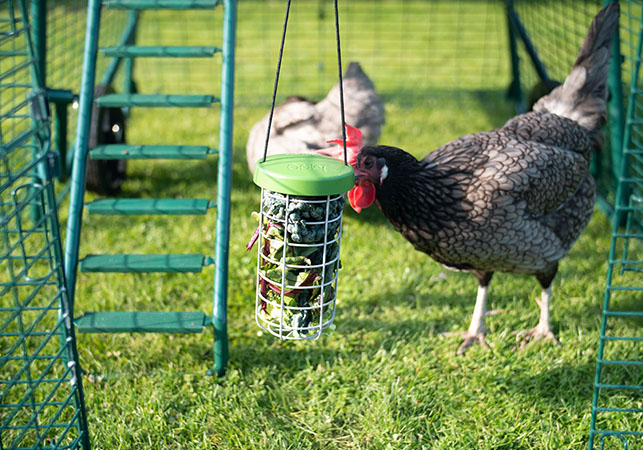 The Caddi Treat Holder provides a clean and tidy way of feeding your hens a wide variety of food
The Fresh And Healthy Chicken Feeder
The Caddi is great for feeding your chickens all kinds of food including fresh vegetables, fruit as well as blocks of seeds and nuts. Keeping your hen's treats off the floor is not only tidy and practical but it's the cleanest and healthiest way to feed your flock. The Caddi measures a generous 20cm top to bottom and 8cm across. It is made from heavy duty welded steel with a waterproof rain cap.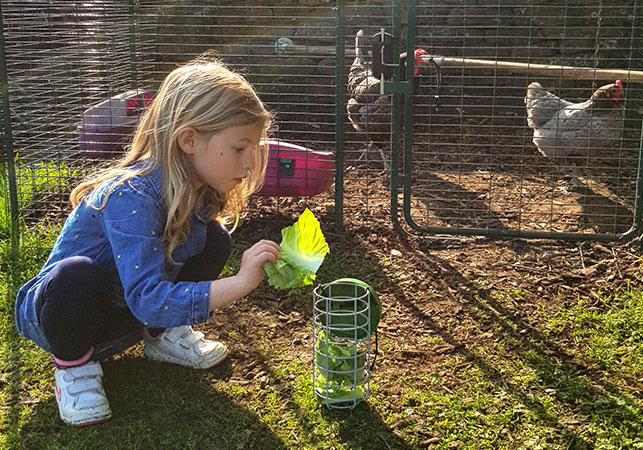 Children love to feed their hens using the Caddi Chicken Treat Holder
Interactive Fun For Your Chickens
With the Caddi Treat Holder feeding time can be a great source of entertainment for your hens and enriches their environment. A Caddi treat holder can also be useful when adding new chickens to the flock as it's a great form of distraction. The feeder gently swings as the food is pecked, creating a fun and engaging challenge for your chickens. It is also a fun way for children to feed and interact with their hens as they can easily fill and hang the feeder.
"I have tried cabbage leaves, broccoli and spinach so far, all have been a big hit and have kept the hens entertained for hours. As soon as they see me coming down the garden to fill the Caddi they start jumping for joy!"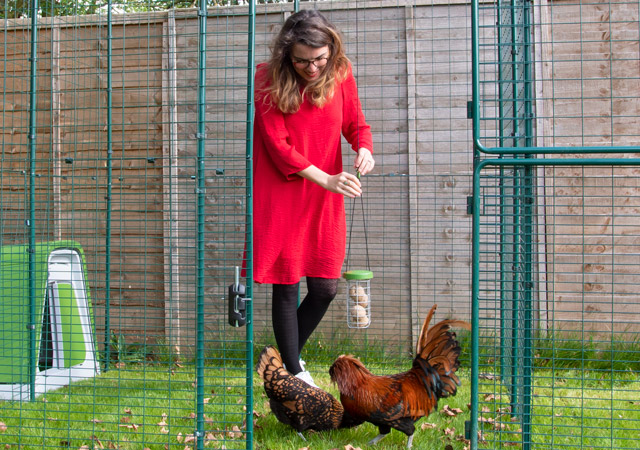 You can hang the Caddi Treat Holder from any chicken run thanks to the adjustable nylon string
Attaches Easily To Any Chicken Run
The nylon string is adjustable in length so that you can hang the Caddi Treat Holder from any type of chicken run, including wooden chicken coops, the Walk in Chicken Run or from the perches of your PoleTree Chicken Perch Tree. The plastic hook means it is quick and straightforward to detach the feeder for cleaning and refilling.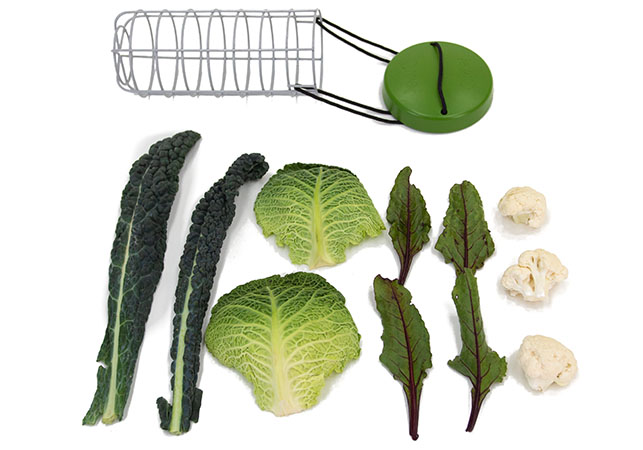 Increased dietary variety helps to boost your flock's health and improves the quality of eggs they produce
Add Variety To Your Flock's Diet
The Caddi Treat Holder provides an easy way for you to increase the variety of food that you give to your chickens. The design is suitable for nearly all types of food and the increased dietary variety will help to improve your chicken's general health and vitality and improve the quality of the eggs that they lay. For example spinach provides essential vitamins and minerals and make for lovely rich orange yolks.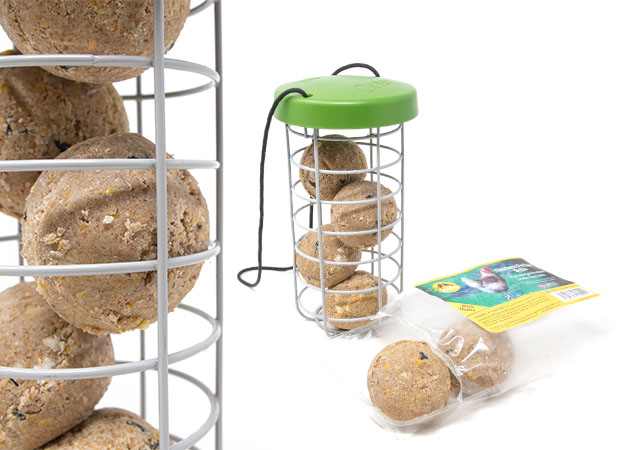 The high quality
Feldy Chicken Pecker Balls
have been developed for use with the Caddi Treat Holder
Specially Designed Chicken Feed Balls
A range of quality, high energy chicken feed balls has been developed specifically for use with the Caddi Treat Holder. Feldy Chicken Pecker Balls are ideal for placing in the treat holder for your hens to peck away at and they offer a high quality and practical treat solution for your hens. This high energy feed supplement helps to improve your flock's condition, feathering and health and features added calcium for the production of top quality eggshells.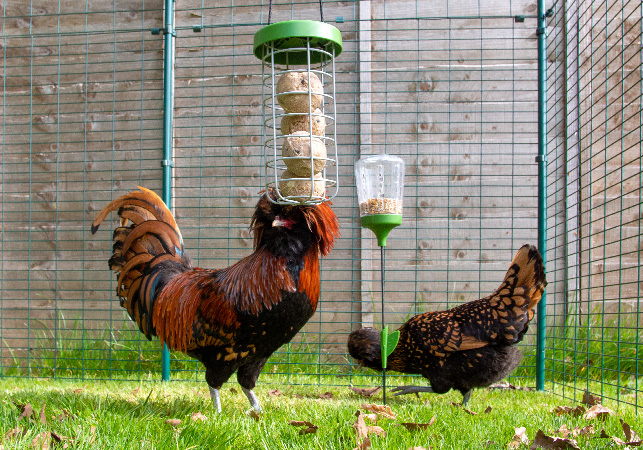 Caddi is the perfect compliment to the
Poppy and Pendant Peck Toys
for all your chicken treat feeding needs.
Combine with the Poppy and Pendant Peck Toys
Why not combine your Caddi Treat Holder with Omlet's Poppy and Pendant Peck Toys to create the ultimate chicken treat feeding system? The Peck Toys are interactive grain feeders that combine fun, enriching entertainment with a tasty and rewarding flow of treats. The Pendant Peck Toy can be hung from your chicken's run while the Poppy Peck Toy simply pushes into the ground at your chosen location.
Frequently Asked Questions
The treat holder is 20cm top to bottom and 8cm across.
How do I clean the Caddi?
Just wipe clean with a cloth, or rinse under the sink with warm water and some washing up liquid.
What treats can I put in my Caddi?
Anything that is big enough not to fall out of the holes. The Caddi is perfect for seed blocks and fresh leaves from the garden, but you can try a range of different treats to see what your hens like.
What can I do if my chickens don't use their Caddi?
Try using a different type of treat, preferably something you know then chickens really like, and that is big enough that they can see it. Sprinkle some treats under the hanging Caddi to get them interested in approaching. You can also put the treat holder on the ground to start with so the flock can investigate it before you hang it up.
Caddi Chicken Treat Holder
The treat caddies are a great way to add nutrition and entertainment to your chicken run. We fill ours with kale, lettuce, corn cobs and cabbage. The chooks take right to it, and peck away until they get some tasty morsels and so far, the squirrels haven't been able to figure out how to get the treats out of it! Highly recommend.
Review for:
Caddi Treat Holder & Pendant Peck Toy
This reviewer has 6-8 pets
The hens soon started using them
I chose these items for the enrichment of my hen run as we have problems with predators and cannot let them free range at t his time.
Review for:
Caddi Treat Holder & Pendant Peck Toy
This reviewer has 4-6 Bluebell, Blacktail pets
It didn't take long for them to get the hang
Review for:
Caddi Treat Holder
This reviewer has 10+ Hyline pets
I love love love my Caddi treat holder so much that I bought the combo to give the Caddi to my friend for her chickens and add the pendant to our coop🐓❤️
Review for:
Caddi Treat Holder & Pendant Peck Toy
This reviewer has 2-4 Silkies pets
The chickens enjoy pecking at the pendant peck toy especially when I put some grain in for them to enjoy.
Review for:
Caddi Treat Holder & Pendant Peck Toy
This reviewer has 2-4 Cochin and Sussex pets
Read more reviews