Chicken Runs
At Omlet, our Chicken Runs are much more than a method of containment for your flock. We've pushed beyond the boundaries of flimsy, cramped enclosures and have created safe and fully customisable chicken runs for you to design the ultimate hen playspace that you can enjoy right alongside of them.
Walk In Chicken Runs
Secure, heavy duty steel runs, customisable to fit any flock
From £459.00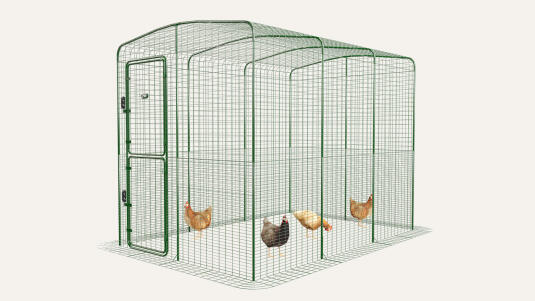 Shop Chicken Walk In Runs
Chicken Fencing
Flexible, easy-to-move chicken netting in a range of sizes
From £109.00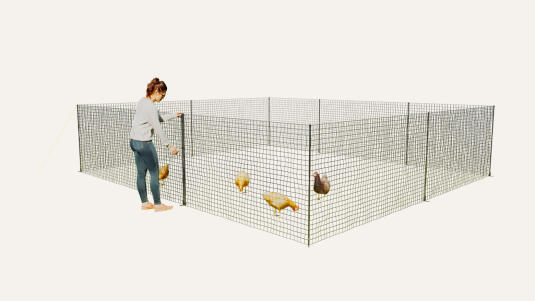 A peace of mind chicken run
We've designed safe, spacious chicken runs that fulfill your flock's need to explore and exercise. Omlet runs surround your hens in safety from top to bottom. Roof panels thwart aerial threats, and anti-dig skirting helps prevent tunneling attempts from even the most persistent of predators.
4 reasons to choose a chicken run from Omlet
Generous height makes it easy to spend time with your flock with comfort and ease
Modular design to allow you to give your chickens more space to spread their wings at any time
Easy to combine with any chicken coop, Eglu or DIY
Stable style doors with secure latches to offer various levels of access
Create your flocks' dream chicken enclosure
Designed by chicken keeping experts
Omlet asks questions from both the chicken keeper's perspective and that of the chickens themselves. What would it be like to walk with your chickens? Would chickens like more aerial space in their runs? Can we deepen the bond between humans and their chickens? The answers to these questions were solved when we invented our line of chicken coops and runs.