Customer Reviews
Here you can find a selection of the amazing feedback our customers have left for us. If you'd like to review one of our products, you'll find a 'Write Review' button on all of our product pages.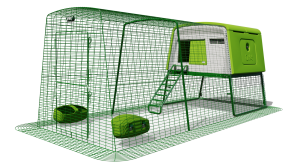 The Best Chicken Coop Ever
We absolutely love our Omlet Egglu Cube and run. The only reason our rating isn't 5 stars is that it takes some work to assemble and the instructions could be better. Using online videos we finally got it done. Now that it's complete, the work was worth it! Our chickens couldn't be happier and neither could we. 👍
Review for:
Eglu Cube Chicken Coop with Run (3m) - Green
This reviewer has 2-4 Black Australorp pets
I absolutely love this cat scratching post!
I absolutely love this cat scratching post, it is the best one I have ever owned and I have bought quite a few over the years. The Switch post is attractive to look at, is very hard wearing and the lights are just a bonus. I have 2 Maine Coon boys who love to have a good scratch and I have found that the usual sisal rope posts only last a couple of months before the rope comes off and the post is an eyesore and needs to be replaced, this post however still looks like new after several months of them using it. Another good thing about this post is that it is taller than other posts I have had which means that my large cats are able to stretch up and use the post as they would a tree. I am so pleased with the Switch post that I am considering buying a second one so they have a post upstairs as well.
Review for:
Switch Sisal Cat Scratching Post - Coffee
Verified Omlet Product Tester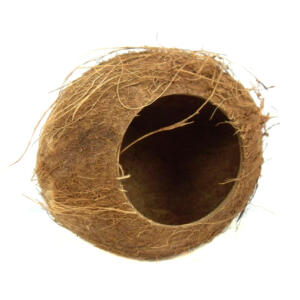 My hamster is nuts about her new coconut hideaway.
Review for:
Nature First Coconut Hut for Small Animals
This reviewer has 1 Siberian pets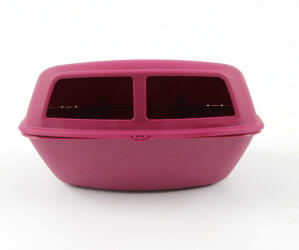 My girls seem very happy with their new feeder - the simple design keeps the food dry even in heavy rain! Easy for the girls to use and easy to refill. All in all a winner
Review for:
Feeder for Eglu Go - Purple
This reviewer has 2-4 Bog standard brown h pets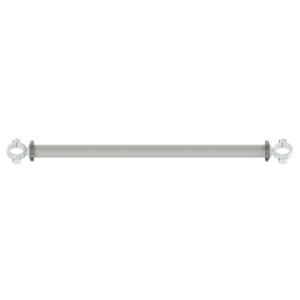 I absolutely Iove this omlet range! The build is great and my cats love it! What I would love to see is a middle sized platform! I love the large one but I would like to see a smaller size of it so it's bigger than the step! I would also love to see some wall steps etc! We're planning one in as our boy who's 5.2kg struggles with some of the steps! And the pole! We're still configuring for him! But we are now looking for some wall steps to compliment what we have built! I do need a second hammock! Aparently they don't share!
Review for:
Freestyle Cat Tree - Horizontal Pole Kit
This reviewer has 2-4 pets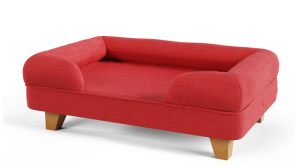 Medium bolster bed for collie
Not only a beautiful piece of furniture but a fantastic bed. My collie is out most of the day so for her to come home to this is luxury. She does like to curl up in a ball rather than stretch out so perfect size for her.
Review for:
Bolster Dog Bed Medium - Nature Trail with Wood Square Feet
This reviewer has 1 Border collie pets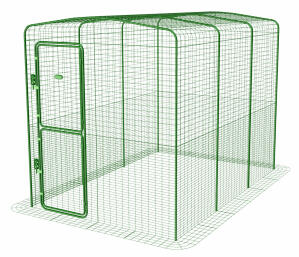 I bought the rally walkin enclosure because we have just moved to the country side from the town. Chickens moved with us. They had a large wooden walkin enclosure in the previous house and the run of the top garden. The fox didn't bother them. Unfortunately we have moved to a place where everything wants to kill them. Badgers, foxes,weasels etc. The fox almost had a one a couple of times and once literally by a whisker the chicken side stepped him and I was luckily standing a couple of feet from her. I got this enclosure quick. I bought online but unfortunately when I clicked to buy I realised i had my old address on the account. I called up the phone was quickly answered and the lady luckily set it right in time. She said if I hadn't called straight away she would not have been able to stop it. I did have a problem with the order coming in two batches. The staff where always on hand to help me. Like I said a bit tricky to put up and it did take us most of the day, but we'll worth it. Strong sturdy and the fox although I see him everyday don't bother with them. I am sure he has tried to get them. But they are all present and correct.
Review for:
Walk in Chicken Run - 2 x 3 x 2
This reviewer has 4-6 Mixture of bantams a pets
Love these automatic doors
The peace of mind is worth its price in gold. So convenient. Set the timer and relax. Don't have to worry about letting them out and making sure they are tucked in at night.
Review for:
Automatic Chicken Coop Door - Green
This reviewer has 4-6 Barred rock and spec pets
Working great so far! We can sleep in!
The chickens took a day to get used to walking through their new door. I put rocks on either side for them to walk through a bit easier because it is higher off the ground than they were used to. The door itself is great quality. Overall, easy to set up. I just found it a bit confusing because it came with screws for every attachment setup. Many screws and brackets were for attaching to the Eglu, which I didn't need. It would be good if those were organised and labelled for the different attachment setups. Once I figured out which screws I needed, which was only a few, it was easy. We didn't get an attachment kit. We wanted to figure out what would work best for our coop and use spare bits of wood if needed. We ended up just using some of the provided flat brackets and screws to attach to our coop, which has thick mesh. It is very sturdy. I use the timer setting because I feel that it will be more reliable than the light sensor. I have it set to open at 6:30 am and close at 8:30 pm. That was easy to set up. It takes 4 AA batteries, which go into the control panel. No batteries are provided. Instructions say to check batteries every three months. The control panel displays the remaining power, so that is great. The control panel requires unscrewing to change the batteries, but that will be fine. The chickens are now quiet in the morning and start about their day without us needing to get out of bed!
Review for:
Automatic Chicken Coop Door - Green
This reviewer has 2-4 Mixed Bantams pets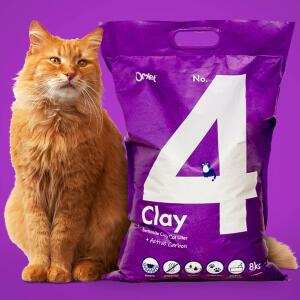 I've used this litter for the better part of half a year now, cats absolutely love it, I love the clumping, still working out how to prevent it sticking to the bottom but well get there. Its an amazing price for the quality and quantity you get, we have three cats and haven't had any issue with any of them.
Review for:
Omlet Cat Litter No. 4 - Clay - 10L
This reviewer has 2-4 pets