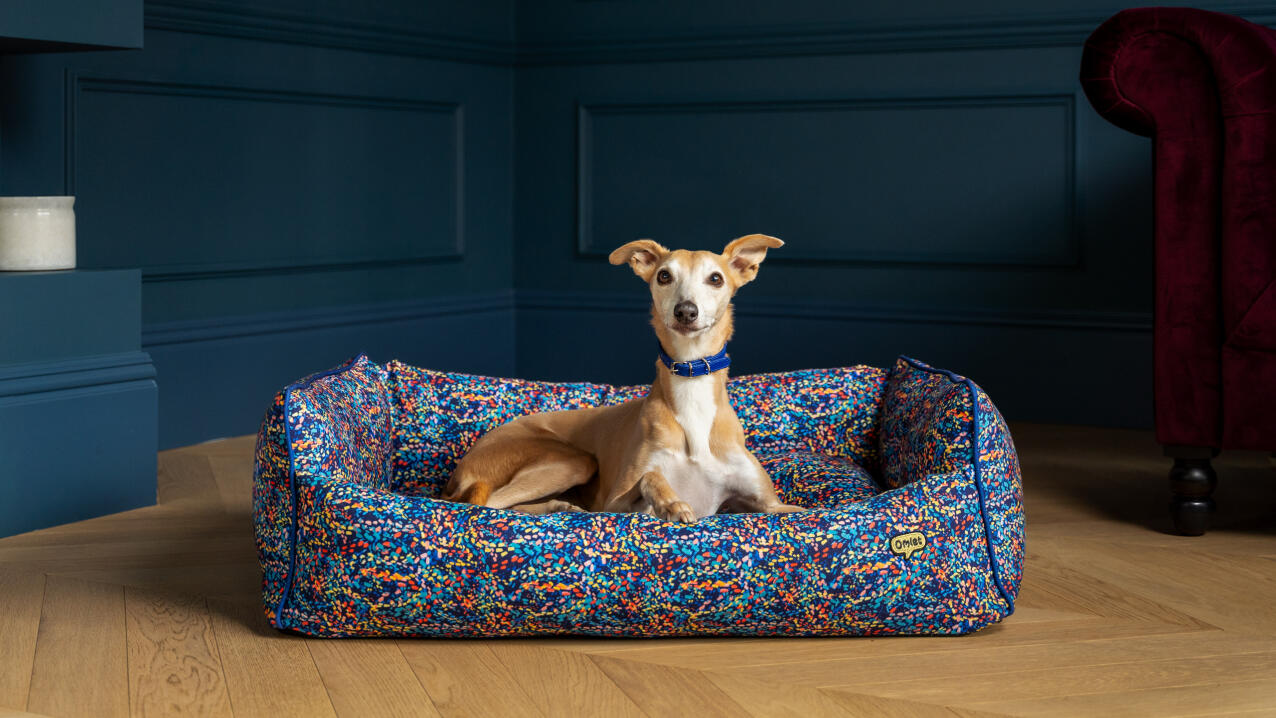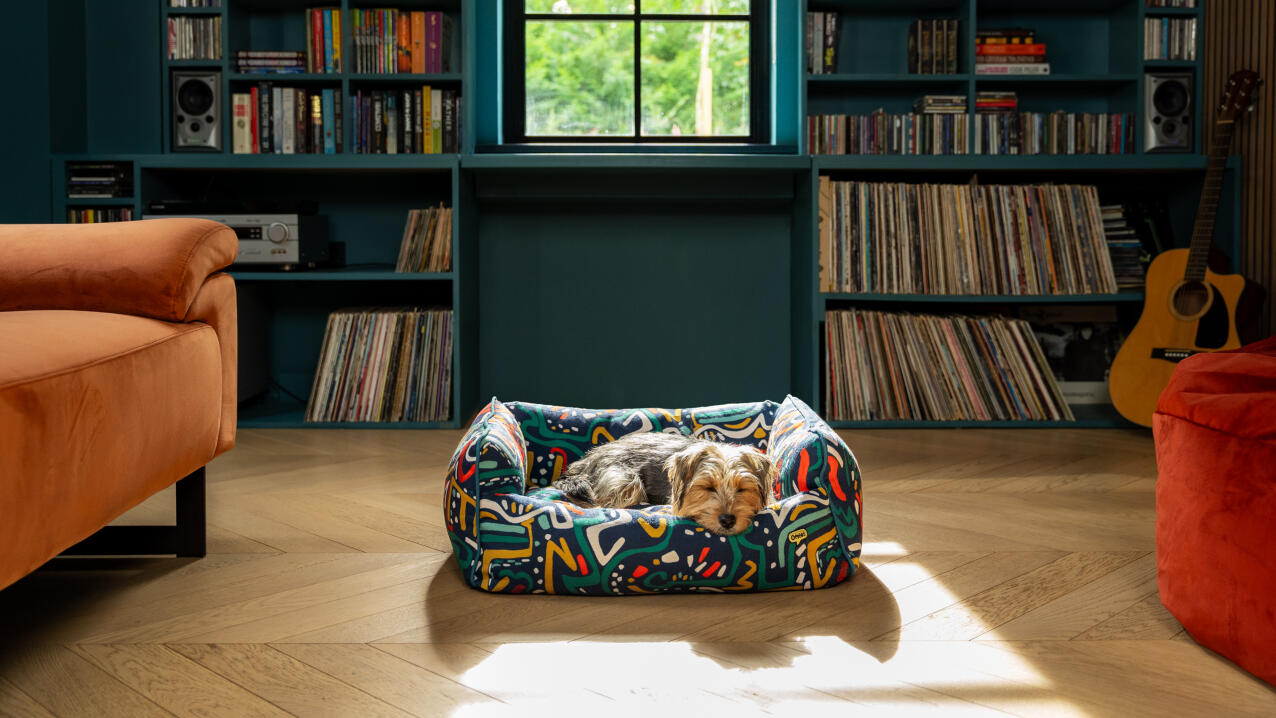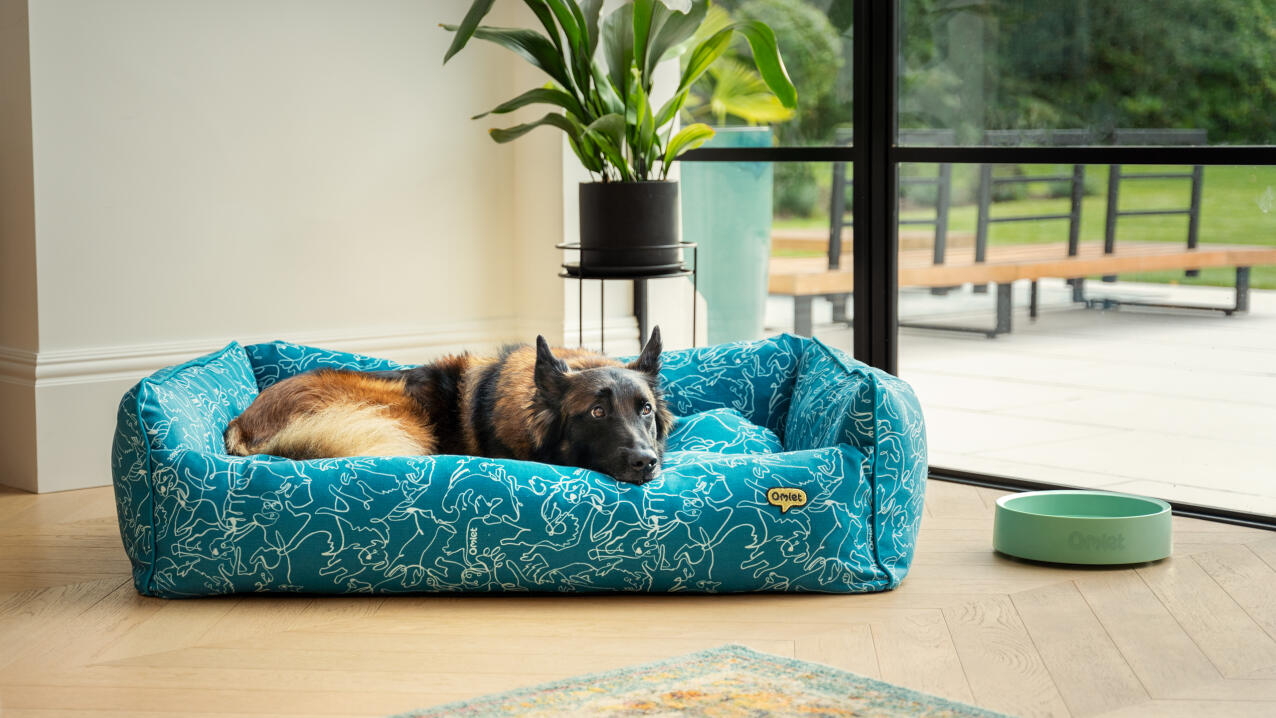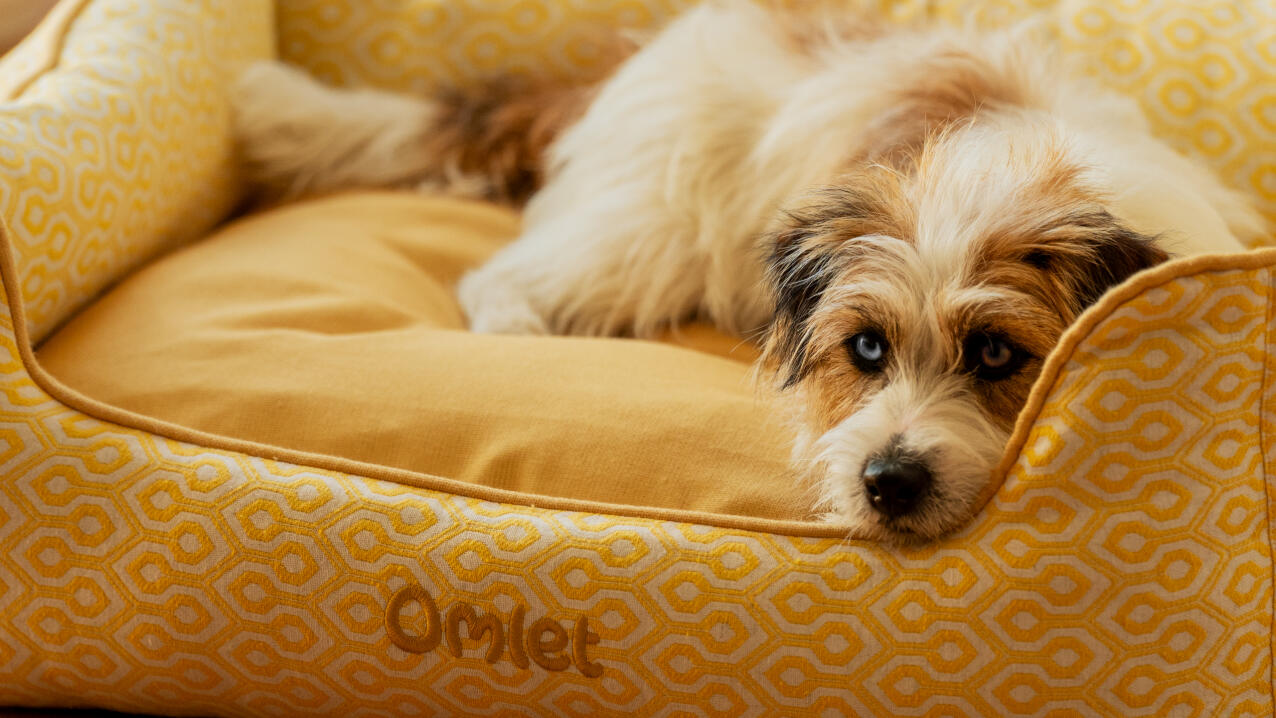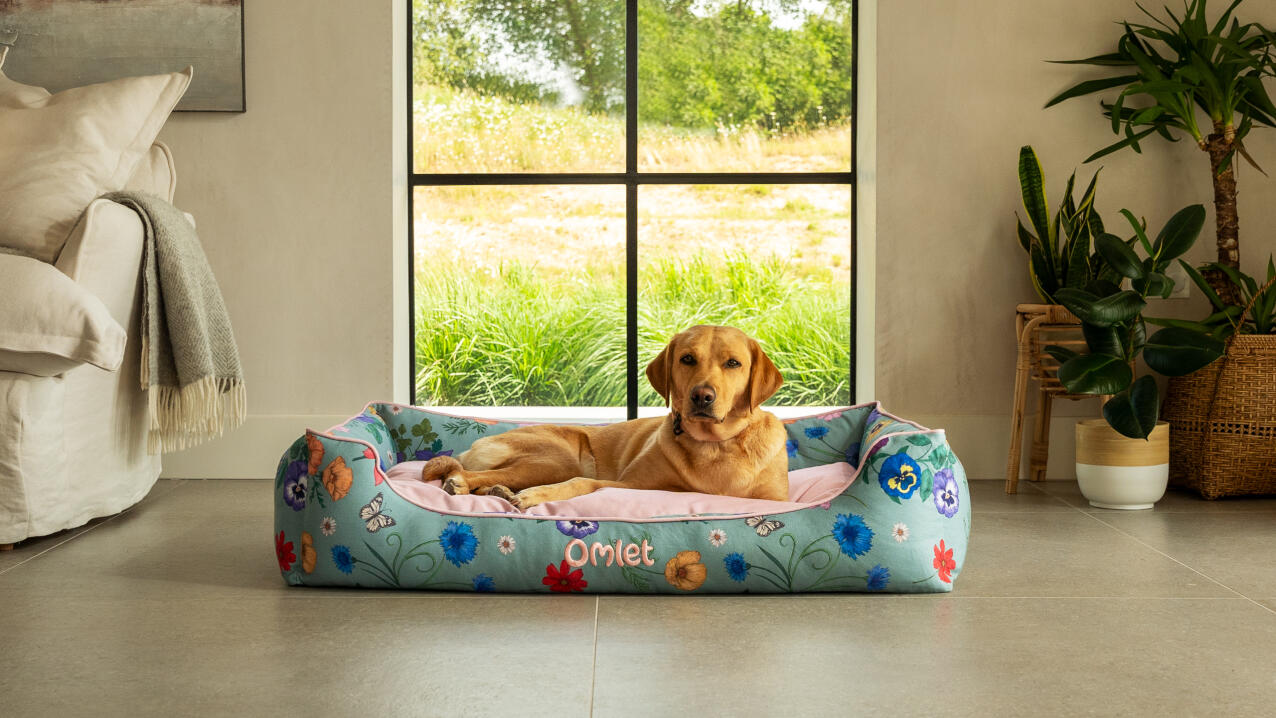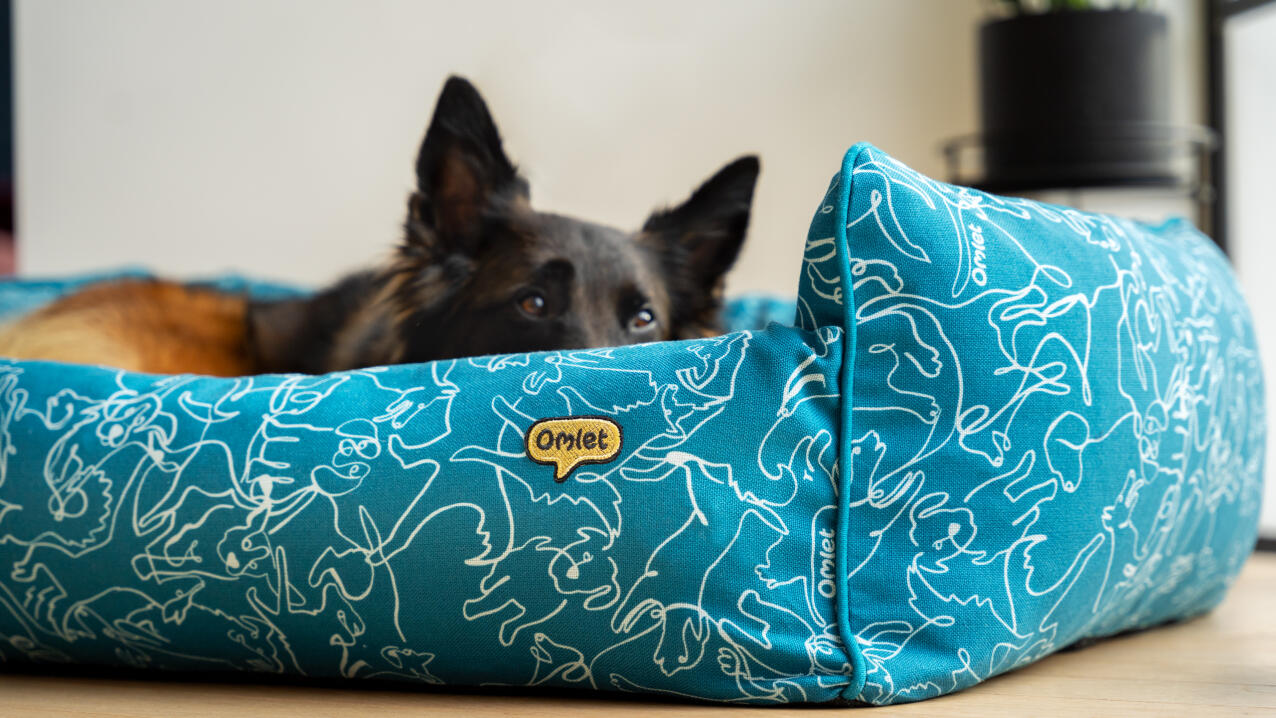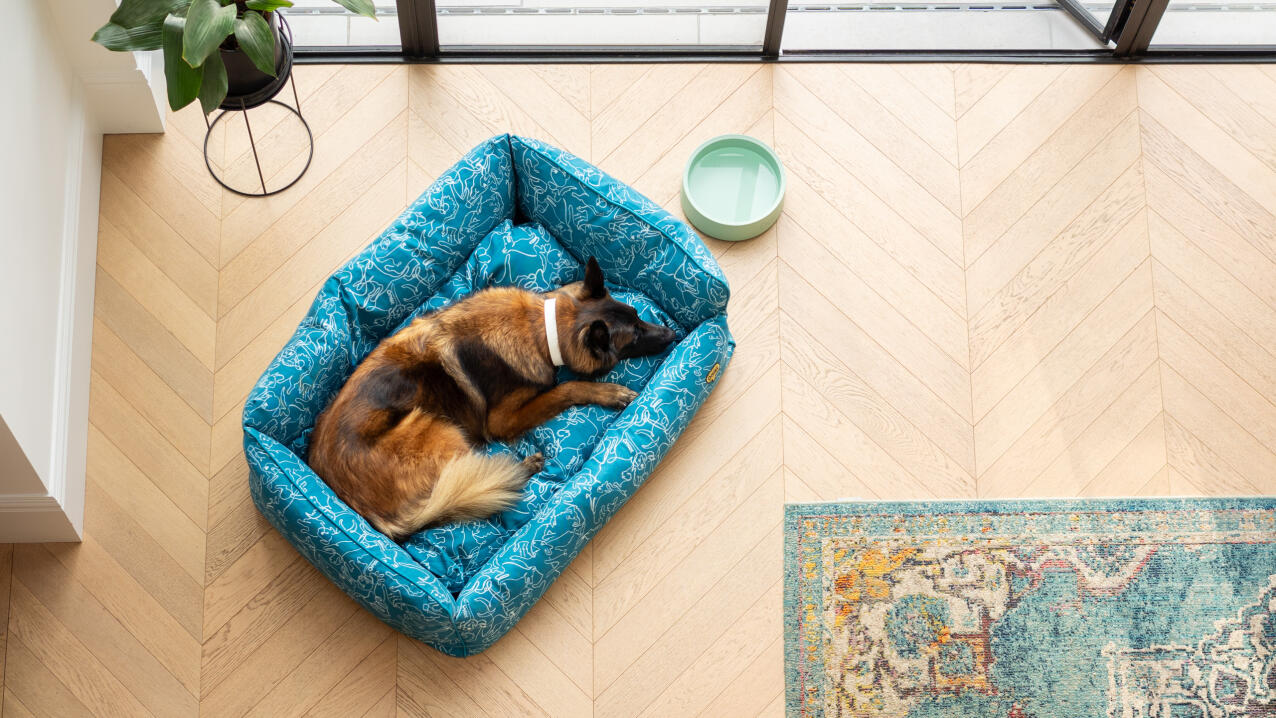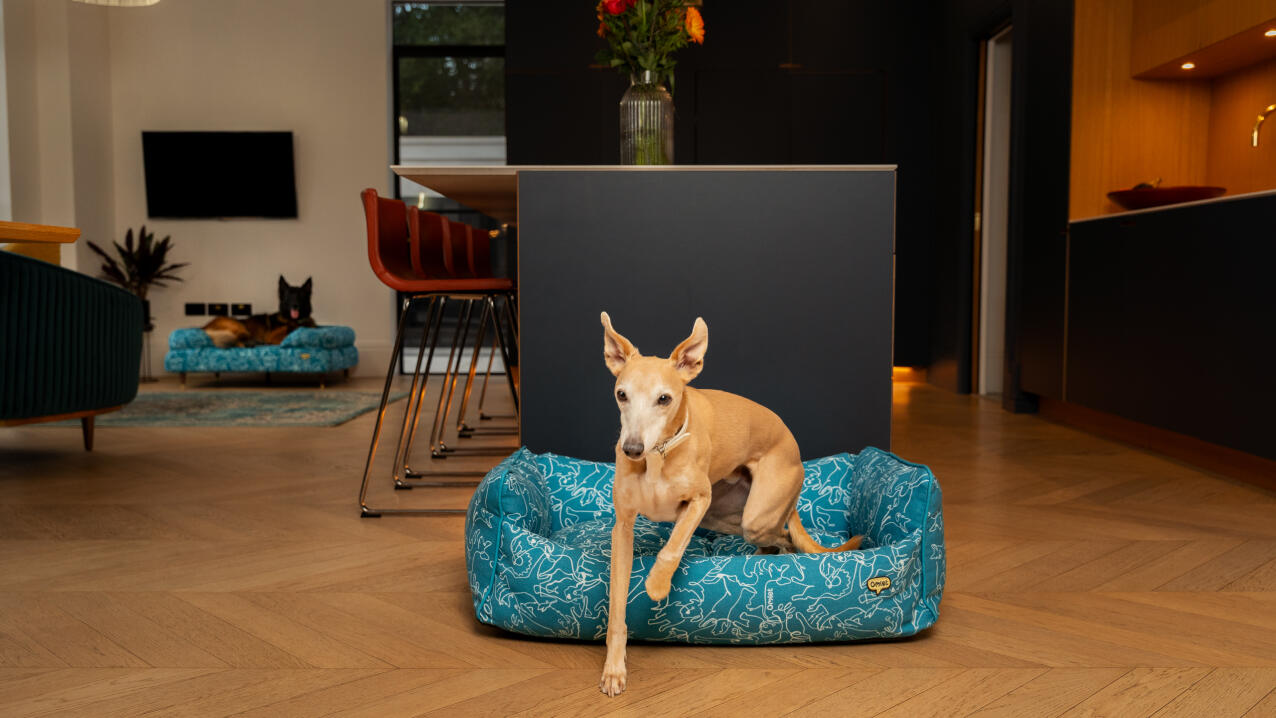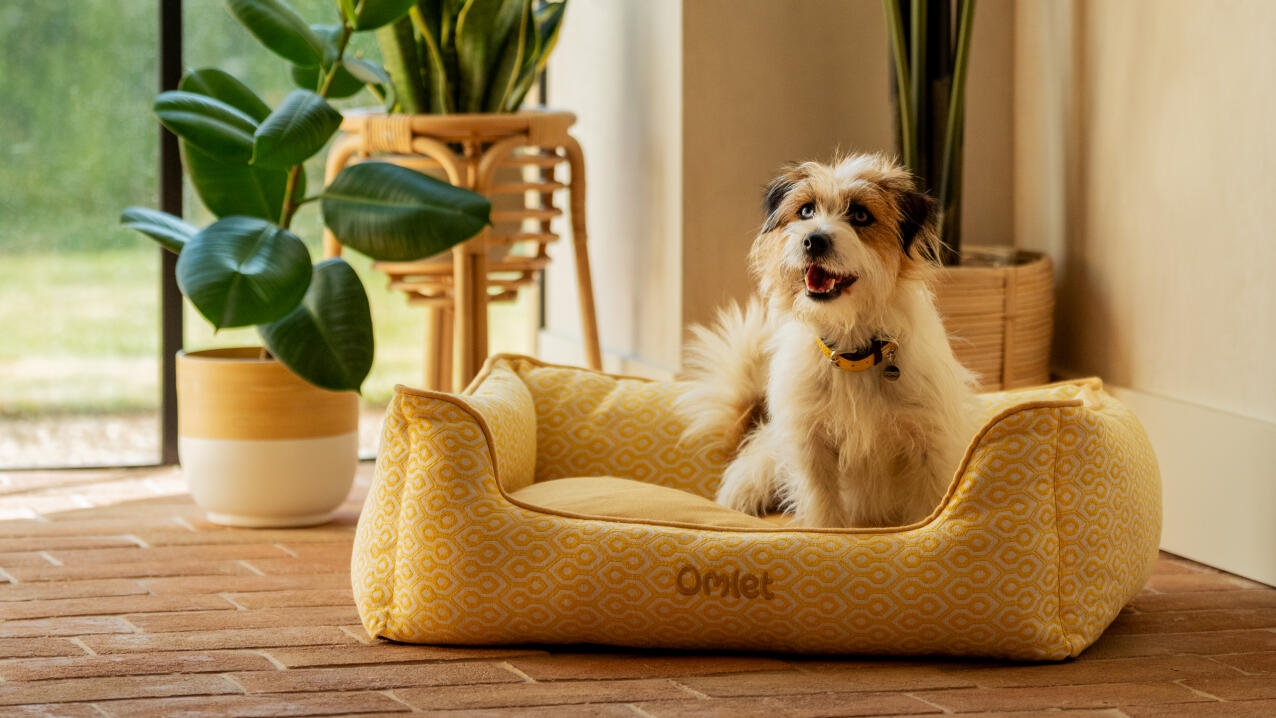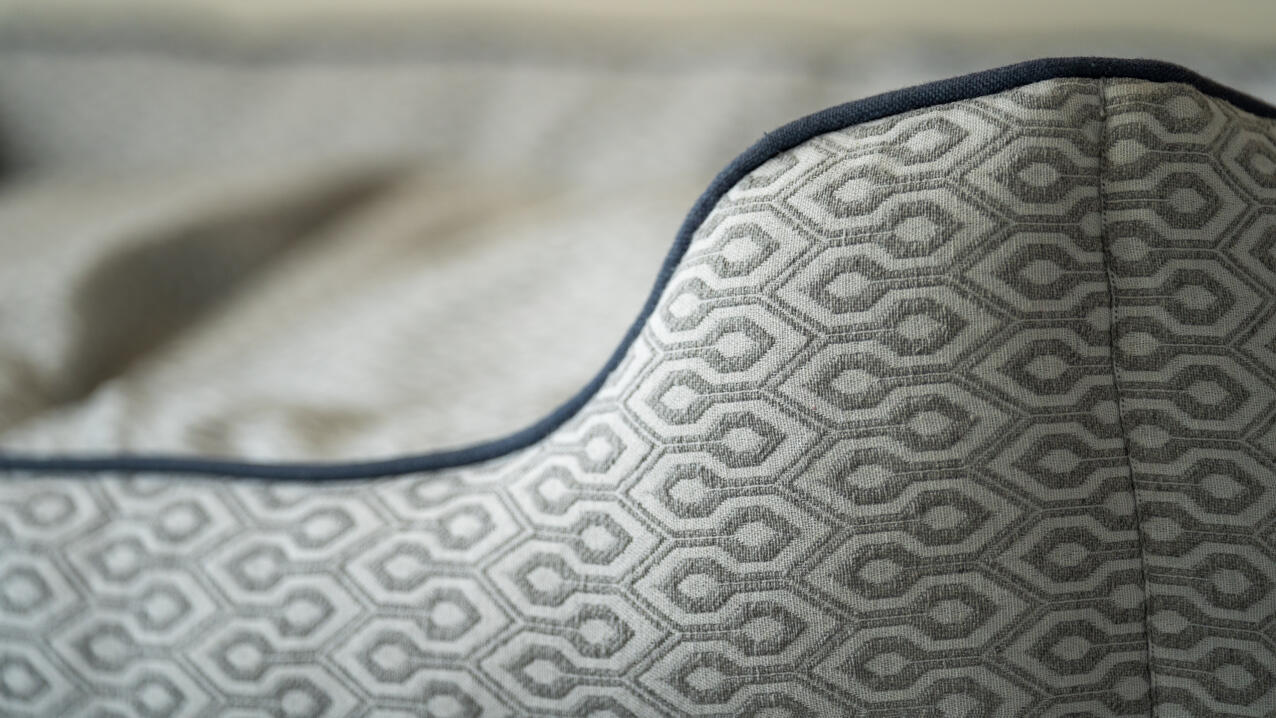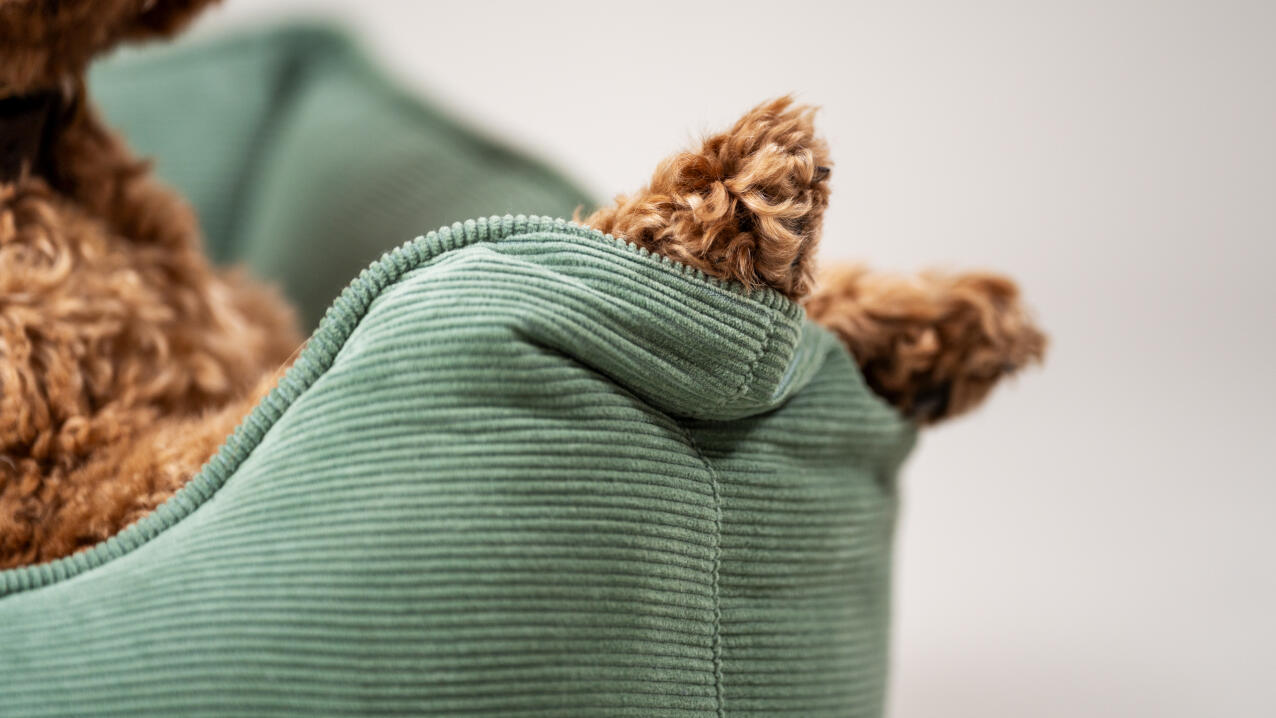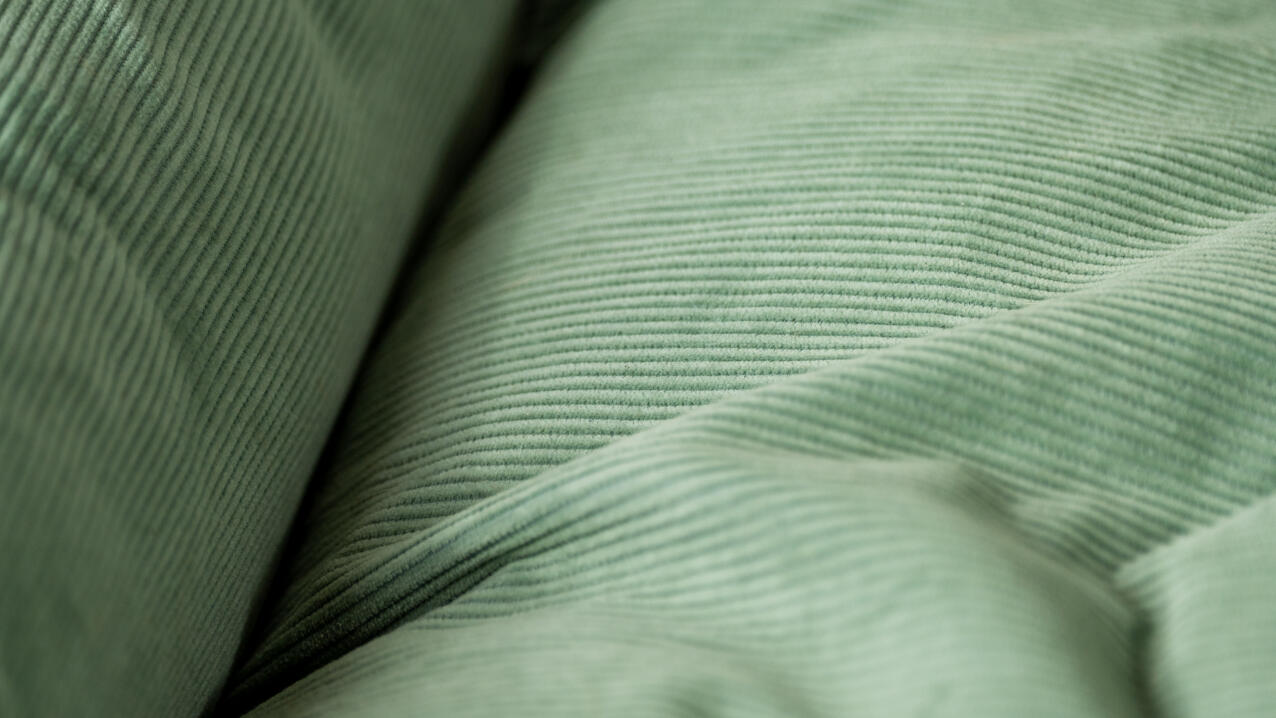 Nest dog bed
The Omlet Nest Bed is designed for dogs who love to snuggle. Plump cushions and a supportive bumper will send them into a seventh heaven snooze in seconds.
We're Omlet and since 2004 we've been rethinking every aspect of keeping and caring for dogs. Inspired by the magic when humans and animals connect, we watch, learn, ask and invent. Our products will make you wonder, why hasn't it always been done this way?
Dog beds with catwalk style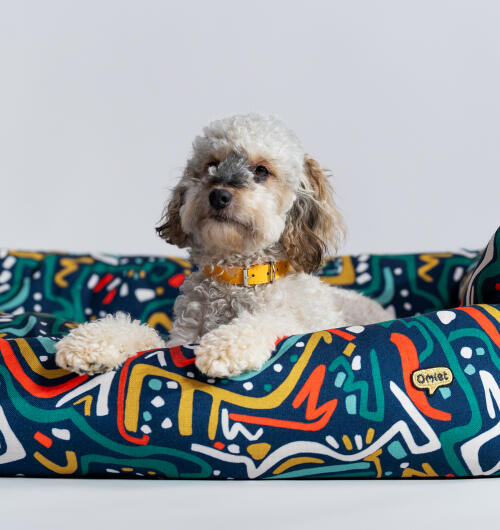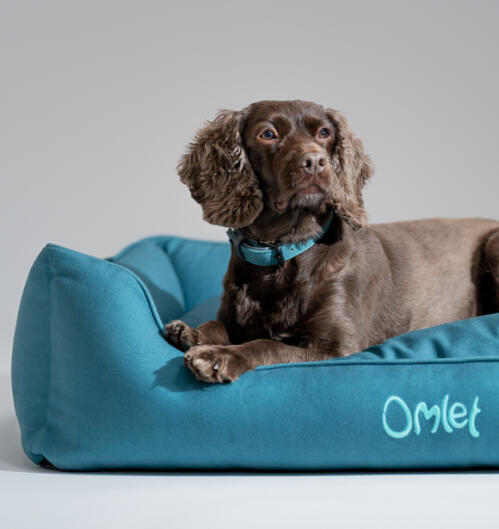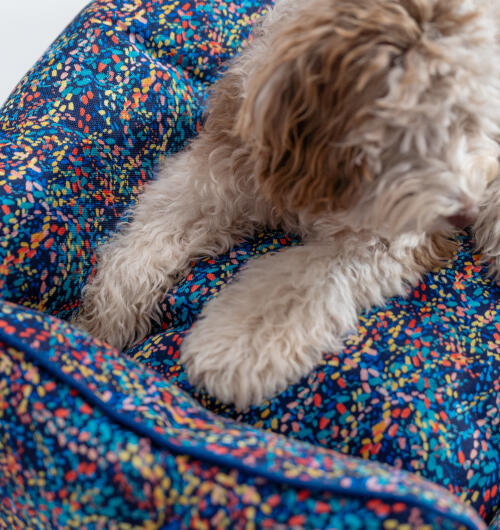 The Nest bed comes in a range of limited edition, signature prints, designed by our in-house textiles team. Each unique collection draws on doggy inspired themes, for eye-catching prints that will resonate with those of us who've lost our hearts to our four legged, furry friends.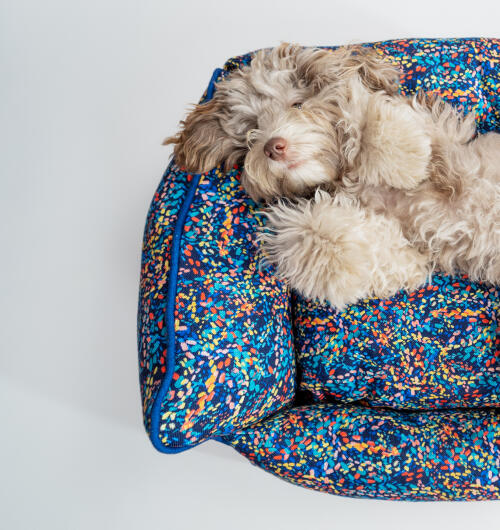 Engineered for softness and support, the Nest is a uniquely comfy yet durable dog bed designed to last for years of sweet dreams to come.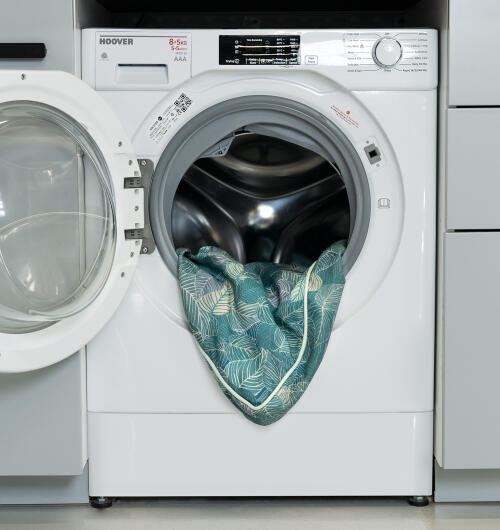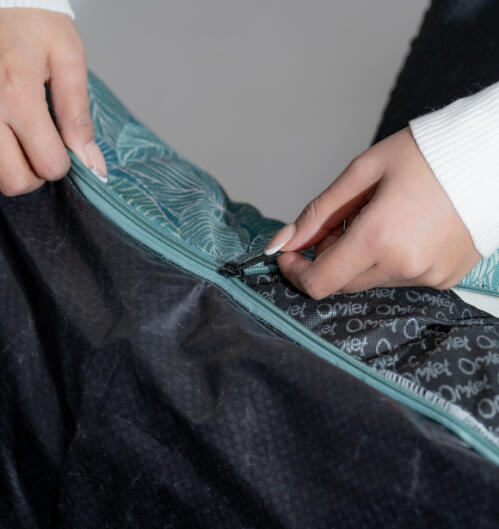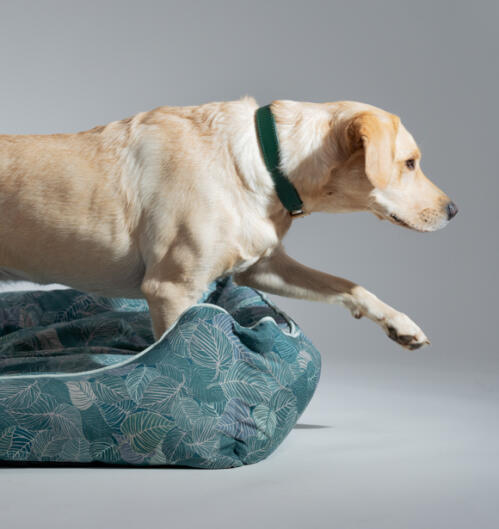 With two removable covers, including the outer cover that can be quickly unzipped and popped in the machine, the Nest is designed to keep odors and dirt at bay and give your dog that clean sheets feeling.
Green, whichever print you pick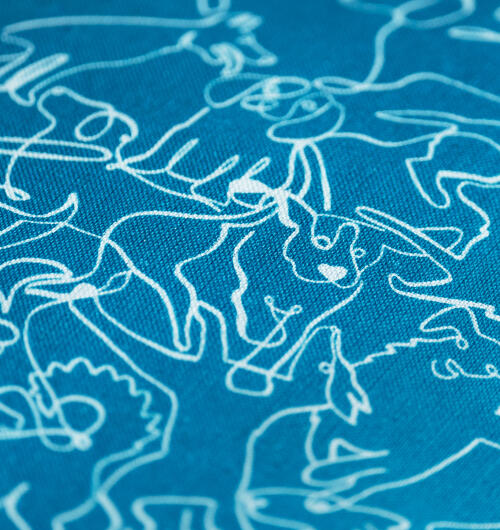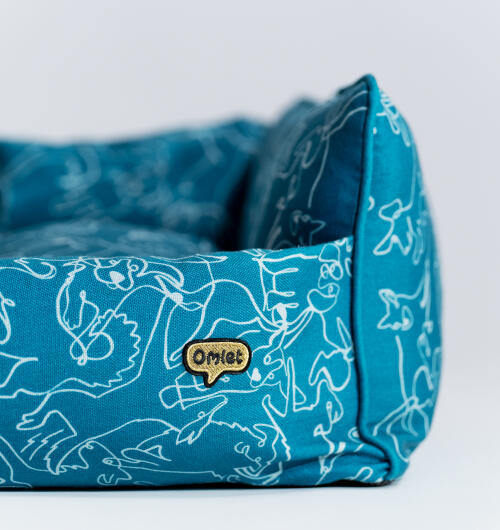 Omlet Nest bed covers are made using sustainable and durable recycled bottle fabrics, which also happen to be soft and comfy. Your dog can rest easy, and so can you.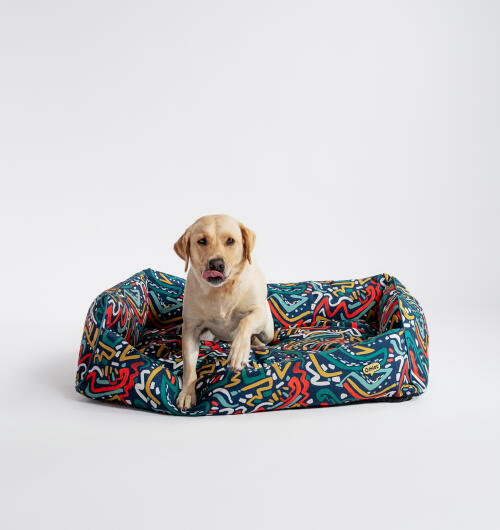 Due to its lightweight yet durable design, the Nest bed is ideal for adventurous types. Nestled in the car boot or at the foot of your sleeping bag, your dog will sleep as well at home as away.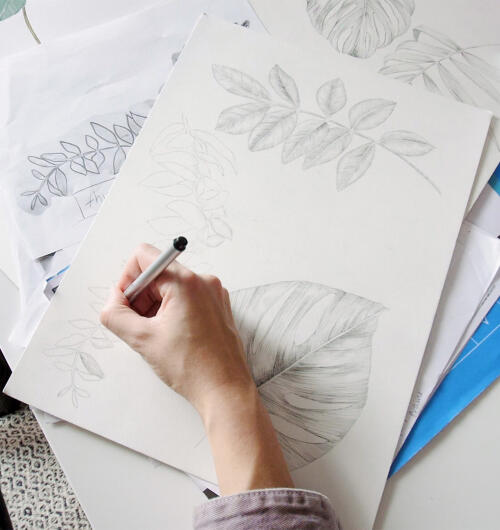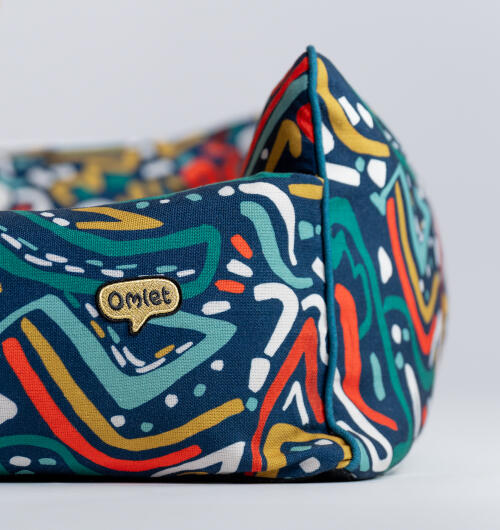 Our fascination with our dogs drives our design process. Our textiles team draws inspiration from the incredible connection between dogs and people, such as the shared pleasures of dog walks, or the realities of living with our four legged friends - and their less than perfect yet enduringly loveable behavior. This thinking leads to unique prints, imbued with a passion and insight that will delight dog lovers everywhere.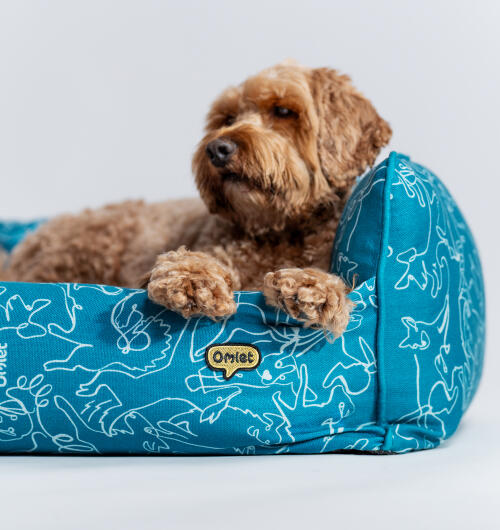 Measure your dog to make sure you buy the right bed. Remember that puppies grow, so go for a bed to fit the size you think they'll be. If your dog's inbetween, size up.
Frequently Asked Questions
All the bed covers from the Dog Walk Collection are made with 100% recycled plastic bottle fabric that is woven into comfortable, soft textures. So they're good for your dog, and good for the planet. For the Gardenia Collection, all but the Honeycomb Slate and Honeycomb Pollen are made from the same recycled plastic fabric. The Honeycomb covers are a luxurious jacquard fabric made from cotton and recycled polyester. The Corduroy bed covers are made from 100% cotton.
Keep your Nest Dog Bed clean and muddy paw print free with the easy to remove and machine washable covers. Simply unzip the covers from the outer nest and the interior cushion and toss them both in the washer to clean off smelly odours or hair.
What size bed does my dog need?
Whether you have a Dachshund or a Dane, Omlet has a dog bed to fit your best friend. Use our
size guide
to choose from small, medium or large options to perfectly suit your dog's breed and size.
What are the dimensions of the nest dog beds?
Small: 68.5cm x 56cm x 24cm Medium: 97cm x 68cm x 25cm Large: 114cm x 84cm x 29cm
NEST BED Size & Specs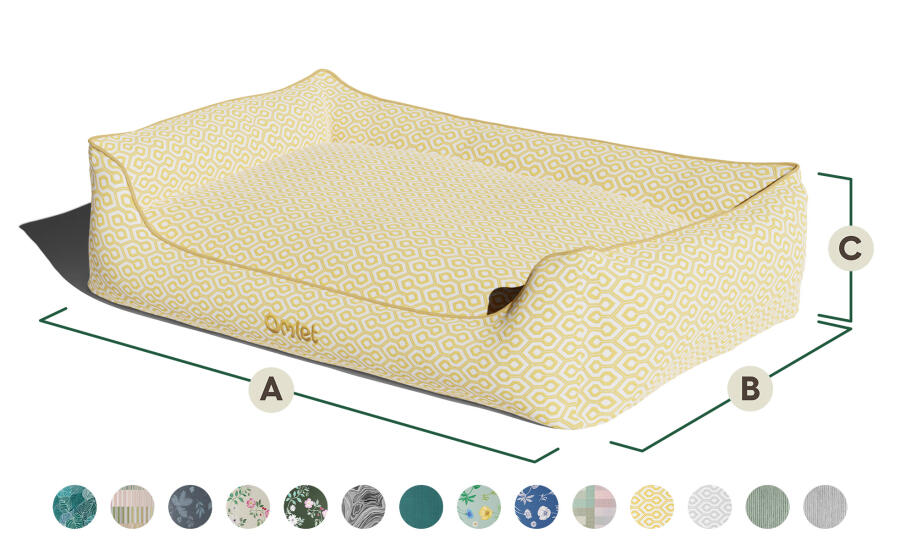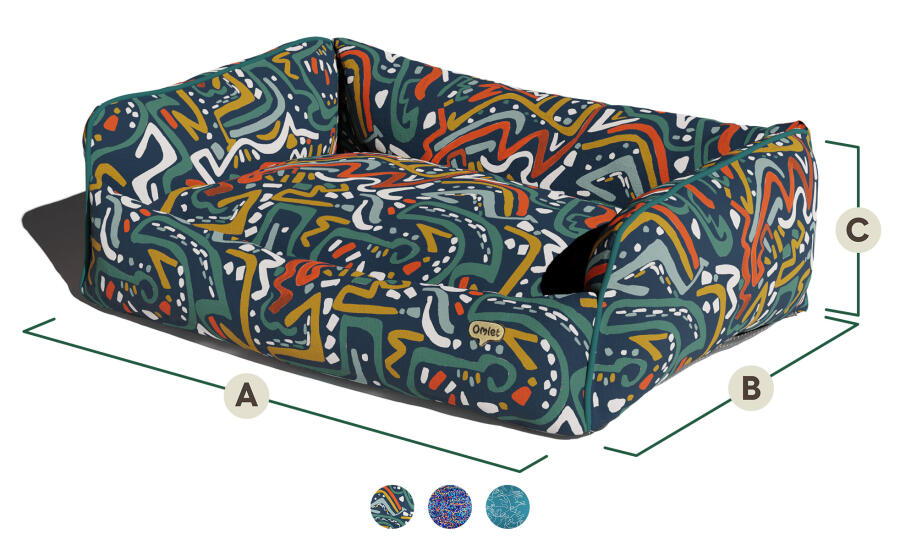 I was a little surprised when the bed arrived with the covers separate but my hubby quickly made it up and we have a very happy Poppy who promptly made herself comfy. I am pleased with it and it's lovely quality but the colour is quite a bit different to the webs image (darker). Not a problem as our girl loves it so that's all that matters. We are currently on holiday on The Isle of Arran and have uploaded Pops having a much needed nap upon arrival. Titled 'Arran Arrangement'.
Review for:
Nest Dog Bed Large - Gardenia Sage
The dogs at home absolutely love it and good job I picked the big one as they all like to share!
Review for:
Nest Dog Bed Large - Honeycomb Slate
We brought the dog walk set for our Border Terrier Rafi. We are really pleased with the collar, the Teal and tan collar looks great on him. We had been using an extendable lead and wanted to try the shorter lead, which is working out ok, taking a little time for us to adapt to. Absolutely love the Poo bag pouch, which clips onto my bag and looks great. Overall we love the design of the set and have had some lovely comments from others about it, thank you.
Review for:
Dog Walk Set Medium - Nature Trail Teal
This reviewer has 1 Border Terrier pets
Read more reviews