Eglu Go UP - Raised Chicken Coop
The Eglu Go UP, with comfortable roosting bars and nest box, is suitable for up to 4 medium sized hens.
The raised height of the Eglu Go UP chicken coop is really practical, and your hens will love roosting up off the ground.
Cleaning the Eglu Go UP is child's play! The smooth surfaces wipe clean to effortlessly maintain a hygienic home for your hens.
The Eglu Go UP's heavy duty steel run, in an attractive dark green, protects your hens and blends seamlessly in your garden.
Ideal for first time hen keepers and anyone looking to make chicken keeping more straightforward and fun.
All Eglu runs have a unique anti-tunnel skirt that is proven to protect your hens and can be secured to uneven ground with Omlet Screw Pegs.
With the optional wheels you'll find moving the Eglu to a fresh patch of grass a breeze.
Let your chickens out in the morning or secure them at night using the intuitive door handle that locks the door with a simple push.
Your chickens will love the smooth roosting bars and integrated nest box, and collecting fresh eggs in the morning has never been easier.
The secure run can be extended at any time, or you can easily connect it to a larger Walk In Run to create the ultimate chicken area.
Stable-style run doors open independently to allow you to refill food and water safely, or let your chickens out to free range.
The Eglu Go UP is the ultimate raised chicken coop for up to four hens, and a firm favourite with chicken keepers. Exceptionally easy to clean in minutes, with slide out roosting bars, dropping tray and waterproof, wipe-clean surfaces.
Your hens will be safe from unwelcome visitors in the spacious, heavy duty steel run. Featuring Omlet's unique anti-tunnel skirt and an attractive dark green finish to blend into your garden. Whatsmore, the optional wheels and run handles make moving your chicken coop a breeze. The zero maintenance, insulated design is trusted by chicken keepers from Australia to Canada to keep their hens comfortable in all seasons. Watch the video now to see for yourself what makes the Eglu Go UP so popular!
Choose Your Eglu Go UP - Raised Chicken Coop
Could not load configurator. Refresh the page to try again.

6 Reasons To Buy From Omlet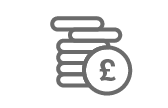 30 Day Money Back Guarantee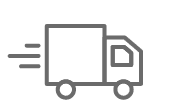 Fast Delivery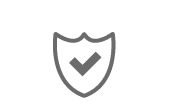 2 Year Warranty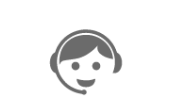 Brilliant Customer Service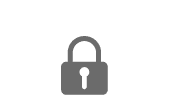 Secure Payment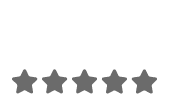 Over 17,000
5 Star Reviews
Verified Reviews - Eglu Go UP - Raised Chicken Coop
---
Customer Images - Eglu Go UP - Raised Chicken Coop - 29 of 84
Related Products