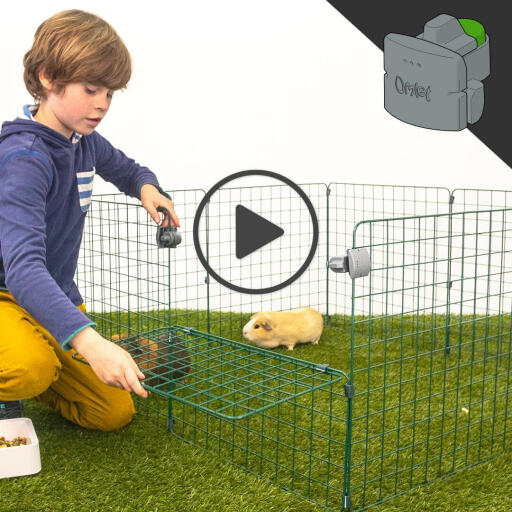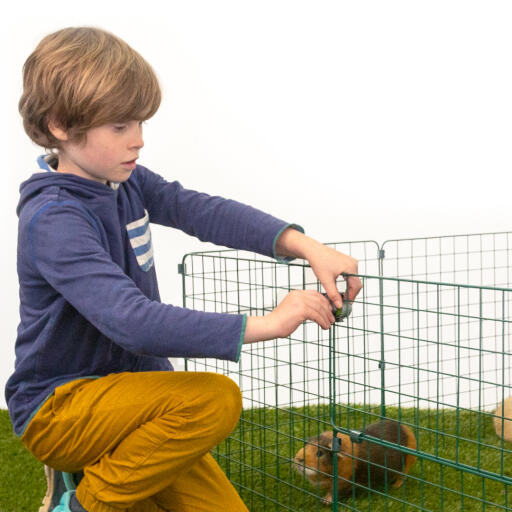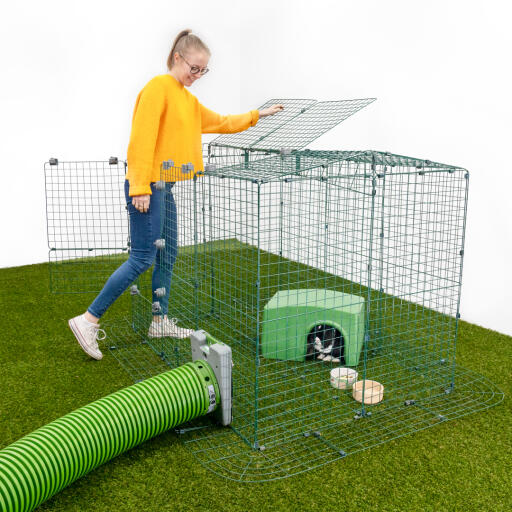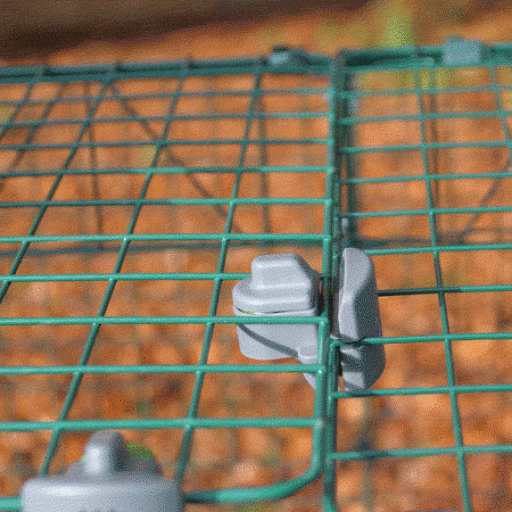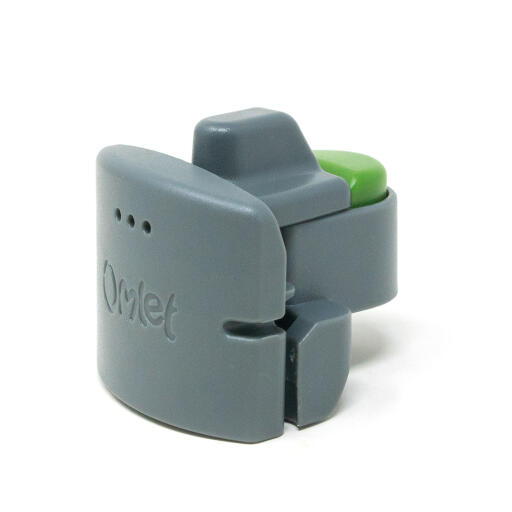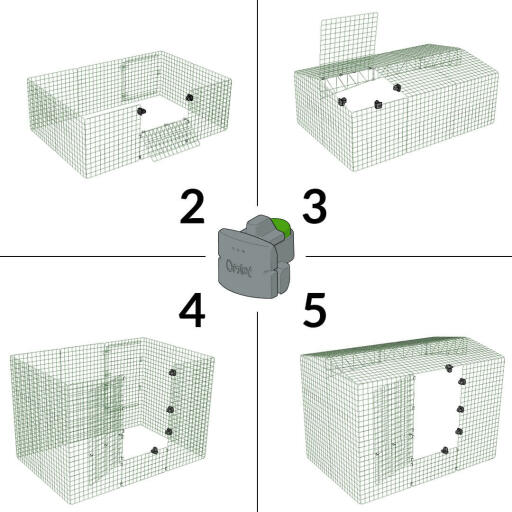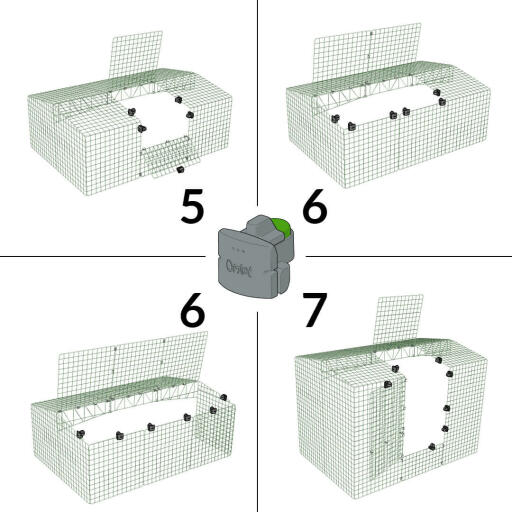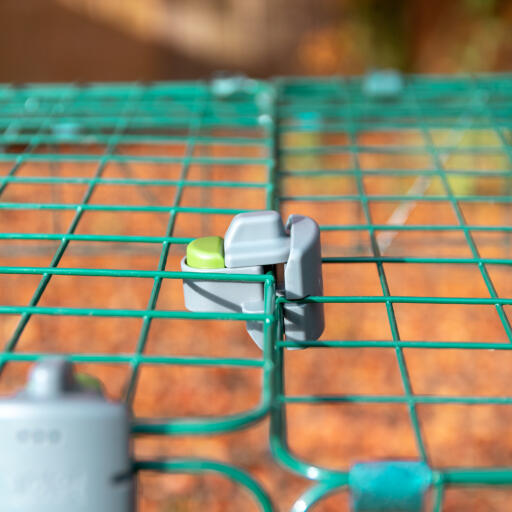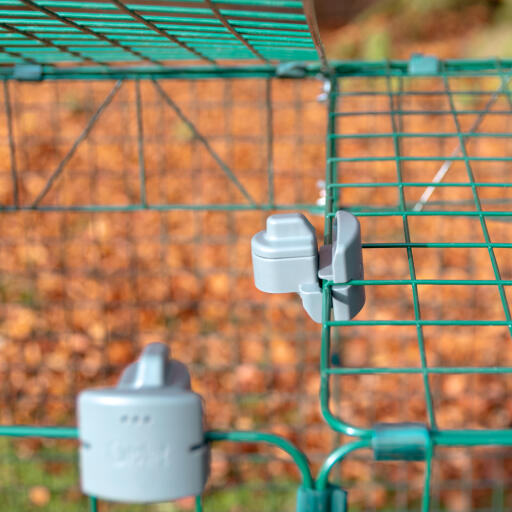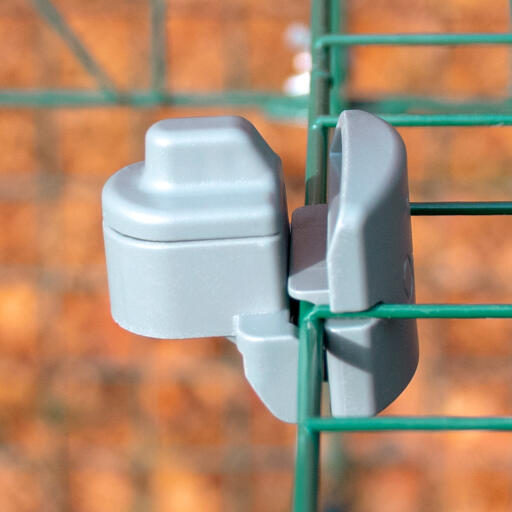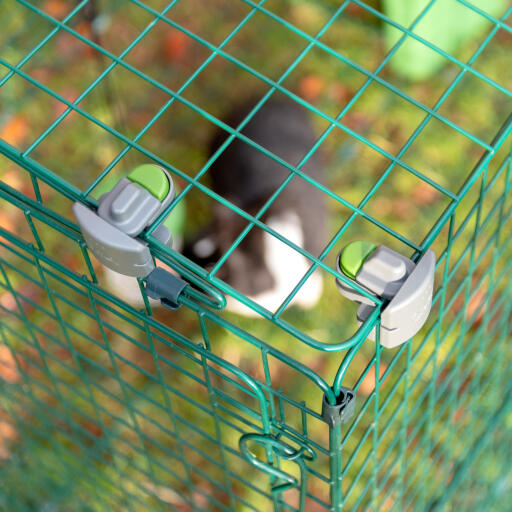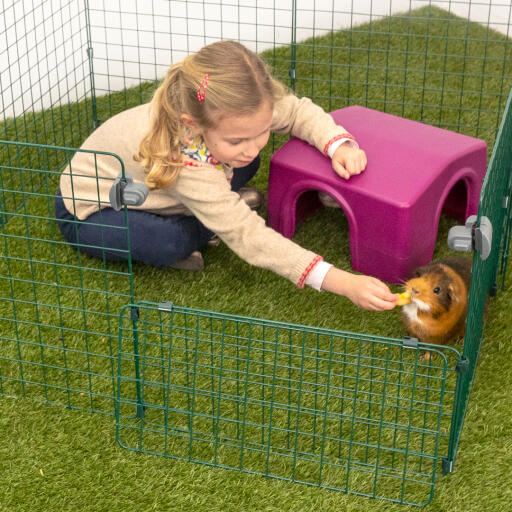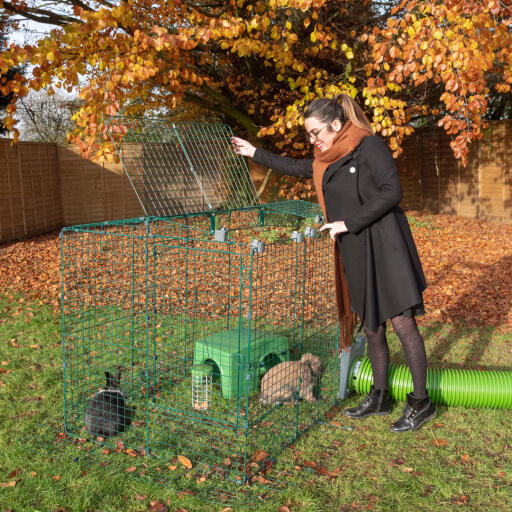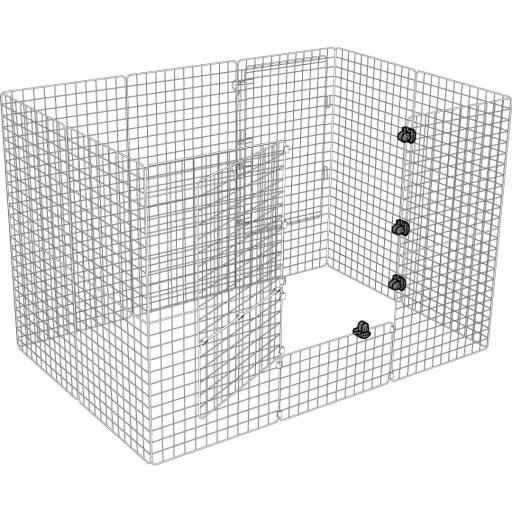 Easy Access Locks for Zippi Runs - Pack of 4
Checking stock in our warehouse...
£12.21
Create large, easy access doors in your Zippi Run enclosure with the new Easy Access Locks!
You can transform your Zippi Run by turning any of the mesh panels into a door or hatch for easy access to your pets. Simply replace the standard run clips with Easy Access Locks on three sides of any mesh panel to give you a secure and ultra convenient opening to your run. Use more locks to convert several adjoining panels into a larger size door or even open up the entire roof of a Zippi Run!
The improved accessibility to your run makes it easier to tidy and clean the run. Feeding and playing with your animals is also easier than ever before and the hatches are great for picking your small furries up! This helps to ensure that they remain happy and healthy while allowing children and adults alike the opportunity to stay closely connected to their pets through interactive play.
The Easy Access Locks are both durable and predator resistant while being easy for you to operate. The integrated safety feature means you need to push and turn simultaneously to open - helps to keep your pets safe from unwanted visitors, while the position of the green button shows you when the lock is activated for simplicity and peace of mind.
Designed specifically for use with Zippi Runs, these locks are not suitable for use with Eglu Runs, Outdoor Pet Runs or Walk in Runs.
Easy Access Locks for Zippi Runs - Pack of 4