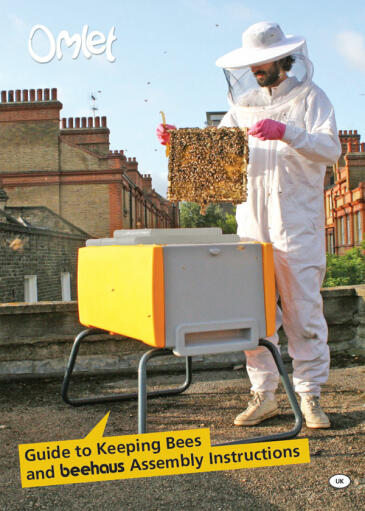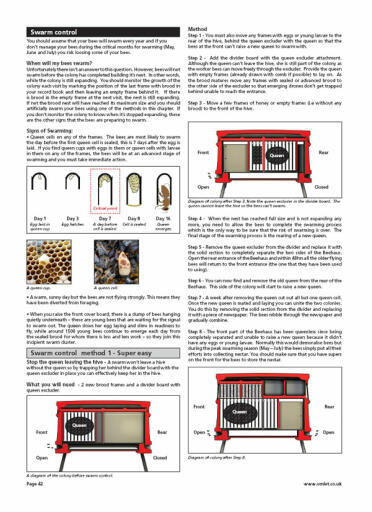 Checking stock in our warehouse...
£6.95
With more and more people getting started with beekeeping we thought it was about time we wrote our own guide to this fantastic hobby. Ideal for the complete bee-ginner this guide explains everything you need to know about keeping bees in a simple and enjoyable way, with a teensie bit of Omlet humour thrown in for good measure.
This guide is full of photos and diagrams that will help you every step of the way and there are even examples of products that will benefit you. As well as a section on assembling your Beehaus you will find chapters on honey bees, inspection, the beekeeping year, feeding, advanced beekeeping, swarm control, health and honey. There is also a useful troubleshooting section for any questions you may have.
This guide now comes included when you buy a Beehaus package, but it is a useful book to buy if you are considering keeping bees or already keep them in a different bee hive.
You can also download the guide for Free here. The guide is released under a Creative Commons License which means that you can print as many copies as you like and give it away to friends who might be interested in keeping bees. Full details of the license are on Page 1 of the Guide.
Beehaus Mk2 - Instruction Manual/Guide
This book is great; so much more than simply a guide. It has comprehensive information about bees, their life cycle, roles and structure within the colony complete with helpful photographs and diagrams. It also gives you all you need to know about the Omlet Beehaus inticing both experienced and beginner bee keepers to explore this well designed, practical new style hive. This book was a significant factor in encouraging me to keep bees and I now use it as a teaching aid on my courses, giving each delegate a copy to go home with. http://www.HenCorner.com/Bees
Review for:
Beehaus Mk2 - Instruction Manual/Guide
for us to bee, and this guide was fantastic i now feel like i know it all or can find out from this guide
Review for:
Beehaus Mk2 - Instruction Manual/Guide
comprehensive and understandable
I am not a beekeeper but want to be one. I found this book extremely helpful, clear and informative.
Review for:
Beehaus Mk2 - Instruction Manual/Guide
Got a copy of the Omlet Guide to Keeping Bees and Beehaus Instructions - I think it is very informative and easy to read. Not only does it explain the Beehaus - and how to get the best out of it, it also very basic through to advanced bee keeping. A very good read and worth having
Review for:
Beehaus Mk2 - Instruction Manual/Guide
Read more reviews