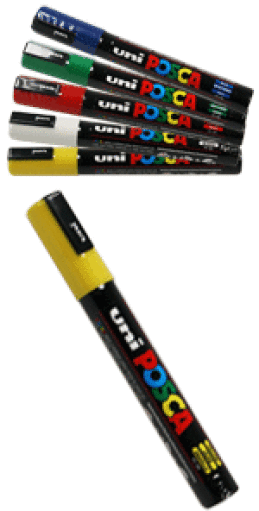 Queen Marking Pen - Yellow
Checking stock in our warehouse...
£4.75
With up to 60,000 bees in the your Beehaus it can often be tricky to spot Queenie amongst the workers. Many beekeepers like to mark the queen with a coloured dot to make her stand out a bit easier and this marking pen is perfect. Non toxic, non fade and quick drying, this is a great pen for marking the queen quickly and effectively. It is easy to apply and comes in a range of bright colours to choose from.
Queen Marking Pen - Yellow