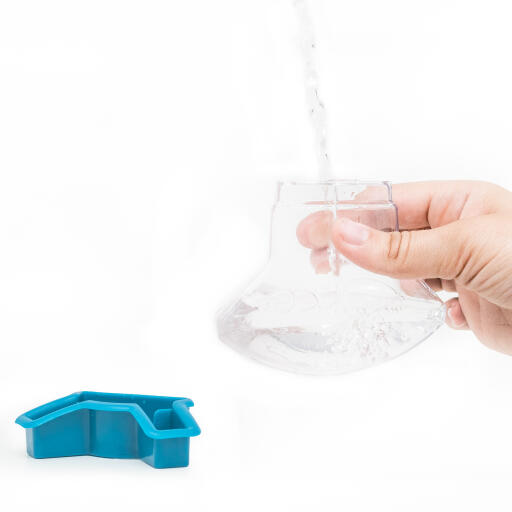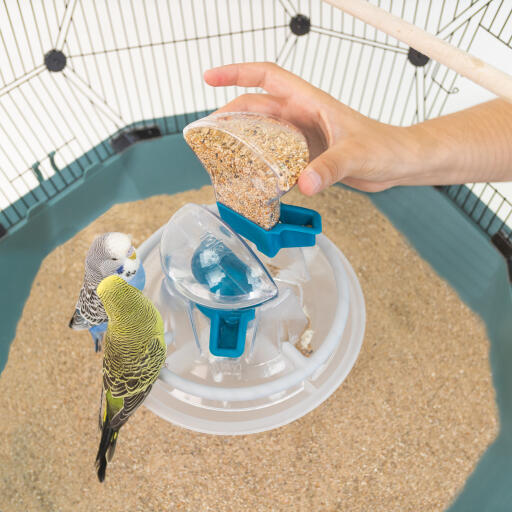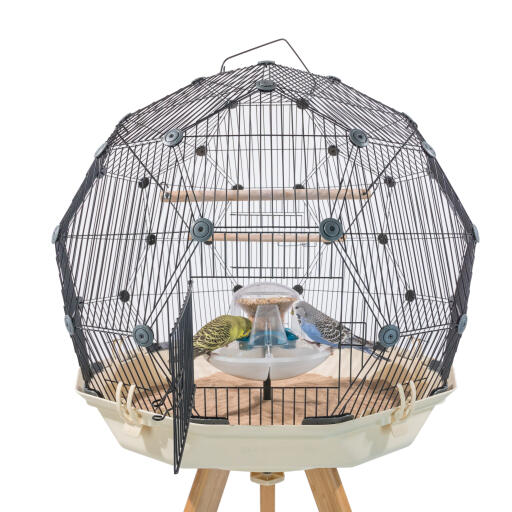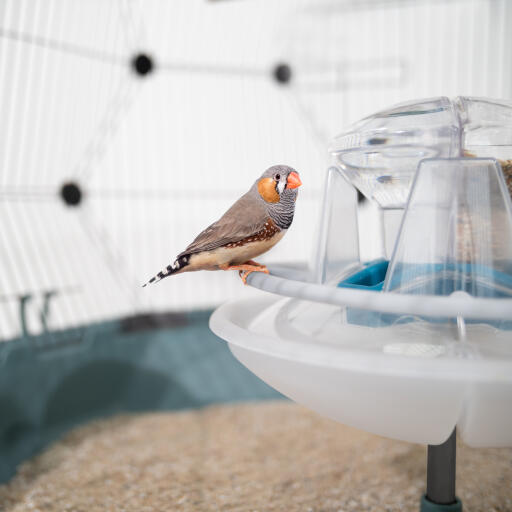 Geo Bird Cage Feeder and Drinker
Checking stock in our warehouse...
£12.99
The Geo Bird Cage food and water containers locate into the central unit without any clips making removing them as simple as can be.
Each container has two cups so that your birds can eat at the same time. The circular design of the food and water station is ideal for budgies, finches and canaries to fly to and perch on from anywhere in the cage.
The feeder holds approximately 120g of bird seed while the water compartment has a capacity of 175ml.
Geo Bird Cage Feeder and Drinker