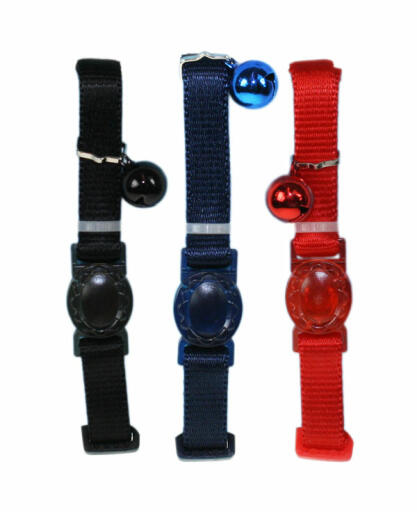 Plain Nylon Cat Collar - Assorted Colours
Checking stock in our warehouse...
£1.99
Ensuring your pet cat wears a collar will mean that if it ever goes wandering people will know that it's not a stray, and if it gets lost you should be reunited before you know it. This a brilliant, basic collar that will do the job. Made from high quality nylon, it will be gentle on your pussycat, and it has quick-release safety buckles for ease of use. It comes in three assorted colours, and each has a matching bell which is purrfect for hearing him or her coming. If you find the sound too annoying you can remove the bell easily! You will receive one collar, in one of the colours shown.
Plain Nylon Cat Collar - Assorted Colours