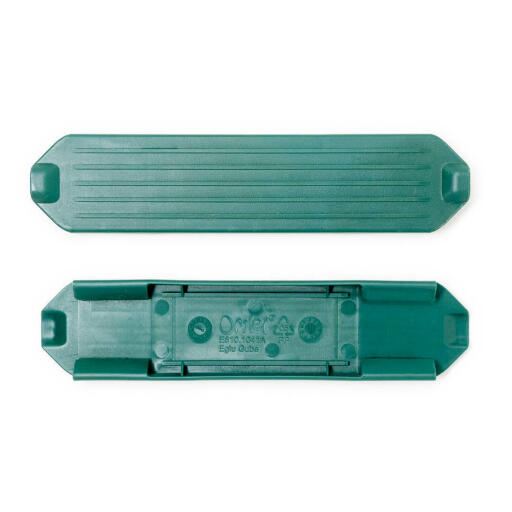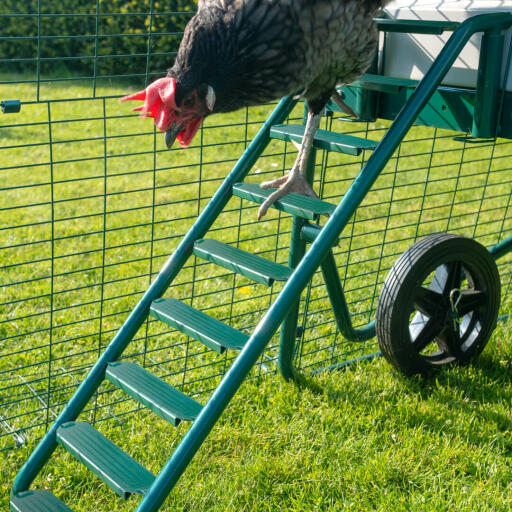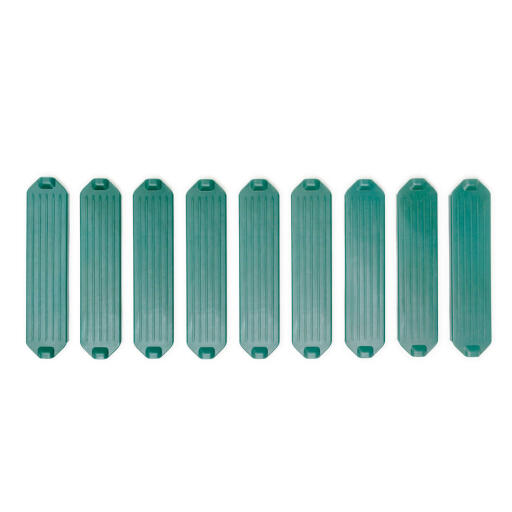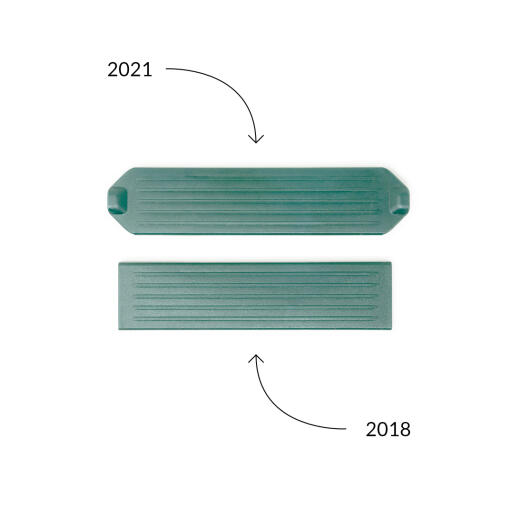 Checking stock in our warehouse...
£5.95
The new and improved Eglu Cube Ladder Grips simply clip onto the rungs of the Eglu Cube ladder. They provide a large non-slip surface which some chickens find easier to grip while using the ladder. The grips are especially suitable for older, less agile chickens or for young hens who are perhaps using the ladder for the first time.
The grips fit easily to the rungs of the Cube ladder, ensuring a snug fit both length and widthwise. Please remove any existing adhesive friction strips from the ladder before attaching.
This pack contains 9 individual grips.
Easy to install, girls don't seem to have a problem with them
I purchased these without realizing that they are included with the ladder when you buy the coop. Didn't seem worth the fuss to return the extra set. I feel the description should include the fact that the ladder grips are included though. I'll just keep these as back-ups.
Review for:
Ladder Grips - Eglu Cube
This reviewer has 2-4 pets
I purchased the Eglu Cube Mk2 Ladder Grips as I was noticing my little Pekin Bantams where having trouble getting up and down the Metal Cube Ladder. Since attaching the new grips they have found the Ladder much easier to use and we get a lot less panicky flapping jumps from the Cube door to the run floor. Really recommend if you haven't already purchased and you have Bantams in your flock like me. ????????
Review for:
Ladder Grips - Eglu Cube
This reviewer has 8-10 pets
The Eglu cube ladder grips very easily snap right onto the ladder and you can slide to make them evenly centered. The grips will provide chickens with better footing especially in wet or snowy weather!
Review for:
Ladder Grips - Eglu Cube
This reviewer has 4-6 Easter Eggers pets
I'm glad I bought these, they are much better than the sticky strip that came with the ladder. They were easy to fit and the girls are much happier going up the ladder now. Also easy to clean.
Review for:
Ladder Grips - Eglu Cube
Amongst our flock we have a single Sussex who just would not put herself to bed in the Cube. So every night I had to go out with a torch and chase her in from wherever she was roosting. I spent ages pondering what the issue might be, but fitting these seems to have been the key and she now happily roosts with the other s
Review for:
Ladder Grips - Eglu Cube
Read more reviews