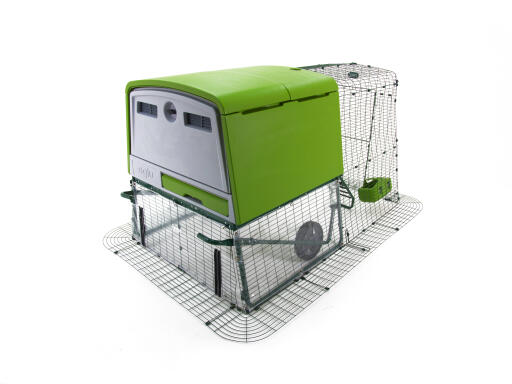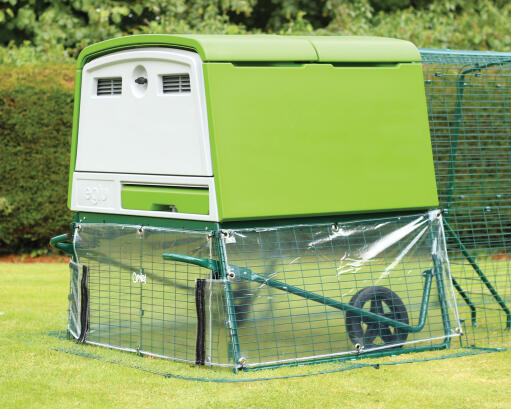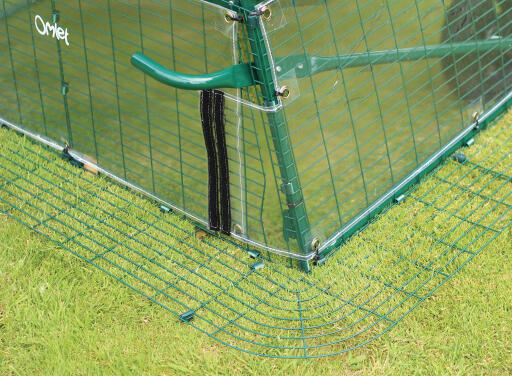 Checking stock in our warehouse...
£28.95
These covers fit neatly onto the Eglu Cube Run, underneath the house. The Windbreak comes in three separate panels ensuring a snug fit giving your chickens a well-protected wind-proof haven. The panels also have sturdy velcro tabs to enable you to use the footpedals when you move your Eglu. This cover is made from thick, clear plastic, allowing sunlight through whilst keeping the rain, hail and snow out. They are extremely hardwearing and should last you for years to come. Comes complete with cable ties for attaching to the run.
Exact material and eyelet specification may vary.
good protection from our cold windy weather
The day after I installed this, temperatures dropped to about 1ºC at night and around 8ºC daytime. Hens are quite happy now, despite the wind.
Review for:
Windbreak for Eglu Cube
This reviewer has 2-4 pets
Easy to install and blocks wind. Easy to use the wheels just undo the Velcro.
Review for:
Windbreak for Eglu Cube
This reviewer has 4-6 pets
Awesome for keeping the wind/rain out
I love that this wraps around the 3 sides of the run under the coop. If you get the wheel package, engage your wheels before zip tying the windbreak to the bottom of the run. When I engaged my wheels, I had to break the zip tie and re-fasten so the bulk of the plastic didn't interfere with the wheels. It's a wonderful addition to my coop!
Review for:
Windbreak for Eglu Cube
Essential for the rainy and snowy months
The windbreak is a must-have. When the weather is rough--whether rainy, snowy, windy, or icy--the windbreak provides a safe space for the chickens to huddle. I couldn't recommend it more highly. A lot of Omlet's products are nice to have; this is essential if you live in a cold or windy climate.
Review for:
Windbreak for Eglu Cube
Love this! Essential if you get hail or random snow drifts in this crazy weather.
I love this. Got it just before we got that random cold snap that gave us three days of hail and snow. The girls were protected and were able to keep dry outside.
Review for:
Windbreak for Eglu Cube
This reviewer has 2-4 Buff Orphingtons pets
Read more reviews