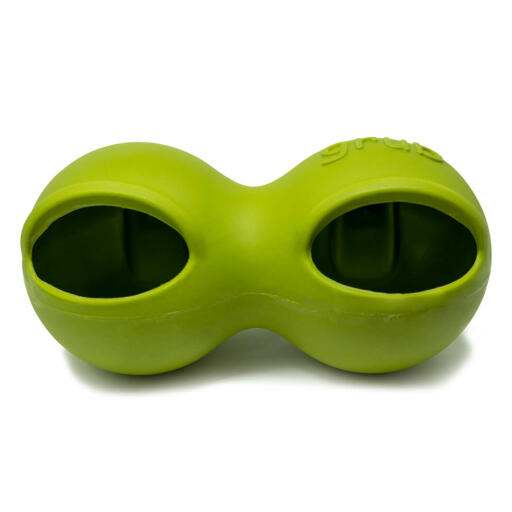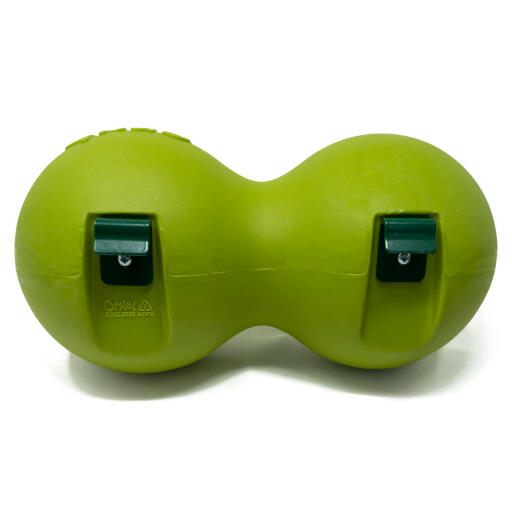 Checking stock in our warehouse...
£16.99
The purpose designed eglu feeder or Grub to its friends is the best way to provide food for your chickens. It attaches to the run (both mark 1 and current eglu), keeps food dry and can be cleaned in a dishwasher. Will keep four chickens fed for two days.
The capacity of the Grub feeder is 2 litres when placed on a vertical run panel such as the Eglu Cube or Walk in Run, and 1.5 litres when placed on an angled run panel such as the Eglu go.
Great product,easy to keep clean,perfect.
This reviewer has 4-6 pets
Exactly what I was looking for!
Bought two green grub containers for my chickens. Exactly what I was looking for! Holds enough grub and are shaped to stop feed getting soaked.
This reviewer has 2-4 Chickens, 1 x Legbar pets
My girls have used the large feeder ever since we bought our Go Up many years ago, which, by the way we are delighted with; so easy to keep clean. We have just the two bantams and I would put enough food in the container so that they could reach it, so subsequently food was left over each day. Now, using the smaller GRUB feeder, I put less food in. They can reach it easily and I am satisfied that their food is not stale. I bought two so that they can be cleaned regularly.
This reviewer has 2-4 Bantam pets
Good price, works for ducks.
Bought this to try with my Indian runners. They had no issue in using it. Just make a mess like ducks do with pelletted food. The food isn't 100% water proofed in this, and the rain can get in a little but does the job by and large. For larger breed birds I would say it would maybe be a little harder for them to put their heads in but my runners are 2kg and big boys so these guys can cope, most birds will. Geese may struggle. It's a bit annoying to clean as it doesn't come apart but it's not too much of an issue to be honest. Plastic is very sturdy and durable. Can imagine it will last very well.
This reviewer has 2-4 Indian runner ducks pets
Very happy with the feeder.
This reviewer has 4-6 Sussex lights, black pets
Read more reviews